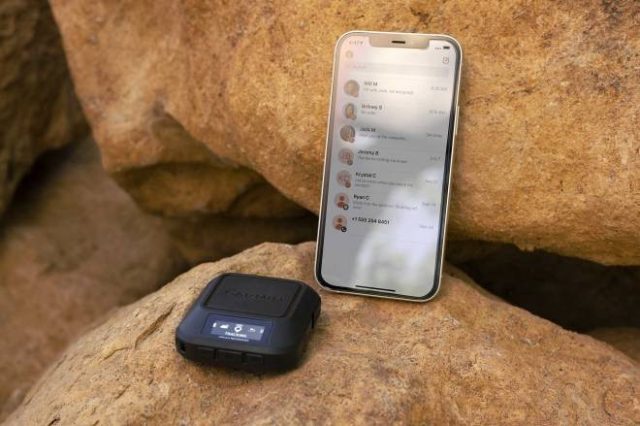 Never underestimate the power of an "I made it" text. The latest satellite communicator, the Garmin inReach Messenger, is here and Mountain Equipment Company (MEC) is the only store in Canada to get it (until November 11). 
A brand-new model in Garmin's flagship device series, the inReach Messenger is an easy-to-use off-grid communicator that allows adventurers in remote locations to keep in touch with global two-way messaging*.
The InReach Messenger sends texts without cell coverage using pre-programmed messages, letting individuals keep friends and family updated. The device also pairs with compatible smartphones through the Garmin Messenger® app, and is great for setting up a group chat to keep loved ones up-to-date on your latest adventures.
Small, lightweight and rugged, and with up to 28 days between charges, the inReach Messenger is ideal for day trips in the backcountry or big multi-day hiking, biking, skiing and mountaineering adventures. Should things take a turn for the worse, a dedicated SOS button lets you call for help, no matter where you are, and the device is able to charge your phone so you can stay connected.
If you get turned around, TracBack® has you covered, displaying a path that will take you right back to where you started. The internal GPS can also imbed your location in each message, so your followers don't have to guess where you made camp.  The InReach Messager is available at MEC stores across Canada and online at MEC.ca
* A separate Garmin satellite subscription is required.