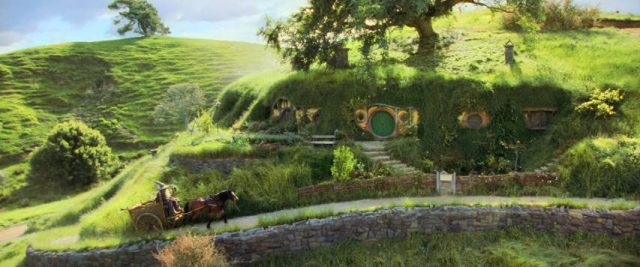 December 10th, 2021 will mark 20 years since the international premiere of the first film in the iconic Lord Of The Rings trilogy, The Fellowship of the Ring. With that, the world saw its first glimpse of New Zealand as Middle-earth, setting the scene for J.R.R. Tolkien's novel series. The impact of the films on tourism in New Zealand has been monumental, and it remains a driver for visitors 20 years on.
To mark the milestone, the iconic Hobbiton™ Movie Set, located in New Zealand's central North Island, will celebrate the 20th Anniversary with special outdoor film screening on site where the adventure began, on the grassy clearing of The Party Field, Bilbo celebrated his eleventyfirst birthday. It was here in January 2000 that over 100 extras and approximately 300 crew filmed one of the most memorable scenes from the film, over the course of three nights.
The Lord of the Rings 20 Year Anniversary Celebration will be held on Friday, December 10th at Hobbiton Movie Set with an event of special magnificence. After a visit to Bag End, home of Bilbo and Frodo Baggins, and a wander down the meandering paths of the Shire™, guests will arrive into The Green Dragon™ Marketplace – a bustling, vibrant festival-like atmosphere with traditional Hobbit™ fare bursting from the market stalls. As the sun goes down, groups will be shown back to the Party Field, where an outdoor cinema screen will be waiting for an open-air screening of the 4K theatrical cut of The Fellowship of the Ring. This will be the first 4k screening of the film in Australasia. Further information about the celebration can be found here.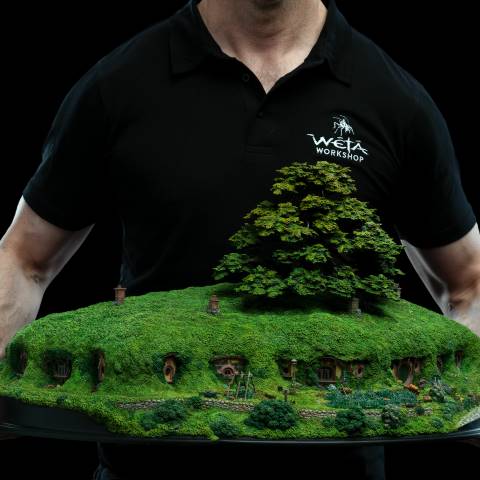 Wētā Workshop – the masterminds behind the concept design, armour, weapons, creatures, miniatures and special makeup effects for the Lord of The Rings trilogy – will also be celebrating the 20th anniversary with an array of activities including the launch of a limited-edition Bag End™ collectible sculpture, celebrating with fans via podcasts, throwback imagery, and sharing stories. Fans can follow on the Wētā Workshop's social channels for further information.