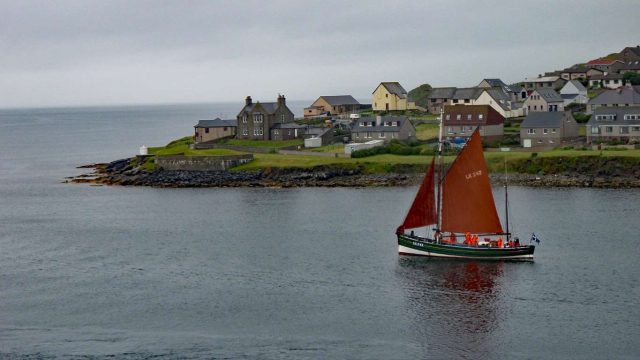 When you imagine a UK holiday you may picture grey seas, gloomy holiday parks and snappy seagulls. What might not come to mind, however, is the opportunity to catch sight of Minke whales in the wild, surfing some of the world's best waves or caving in some of Europe's most fascinating natural landmarks.
With a recent source stating that 57% of Brits planned to take a staycation in 2018 alone, there's got to be more to the UK than it's given credit for. From surfing to skiing to scuba diving, new research from Get Going Travel Insurance proves that thrill seekers don't need to hop on a flight to get their kicks.
Considering some of the most popular adventure holiday options, Get Going have looked at the most popular locations to take on each activity both in the UK and abroad. The prime conditions for each activity have then been compared to the conditions in each location (as well as their prices), so that you can get your adrenaline rush without having to leave English soil, if you don't want to.
Adventure Starts
Whether you're looking to fill the summer with activities to enjoy with children in tow, or you're just looking for a few days of adventure without eating up all your annual leave – there's plenty of activities you may not have considered.
Surfing – Fistral Beach, Cornwall – When you think surfing you might think Australia, or even Hawaii, but our very own Cornwall offers some of the best surf in the world. The optimum conditions for surfing are waves swells over 1 metre and a wind speed of less than 15 knots – Fistral Beach in Newquay sees average wave swells of 2.4 metres and a wind speed of 6 knots, making it a perfect spot for anyone looking to catch some waves. In fact, Cornwall has better waves and less wind than Byron Bay in Australia, which sees swells of 2 metres and a wind speed of 9 knots on average.
Scuba Diving – Lundy Island, Devon – For those who feel most happy frolicking in the sea, scuba diving is the perfect holiday adventure – but you don't have to go far to take part. Lundy Island in Devon is home to friendly seals to swim with, as well as ship wrecks and reefs to explore. While popular dive sites abroad, such as Bonaire in the Caribbean offer warmer waters, this UK alternative is ideal for those who don't mind grabbing a wetsuit and diving in.
Whale Watching – Shetland Islands, Scotland – Seeing one nature's most majestic mammals is a bucket list item for many, but setting your sights on whales doesn't have to mean jet setting too. While they're not guaranteed wherever you go, you can still get a chance to spot some off the coast of Scotland – and it turns out that with slightly warmer weather and lower costs, Scotland is actually one of the better options available.