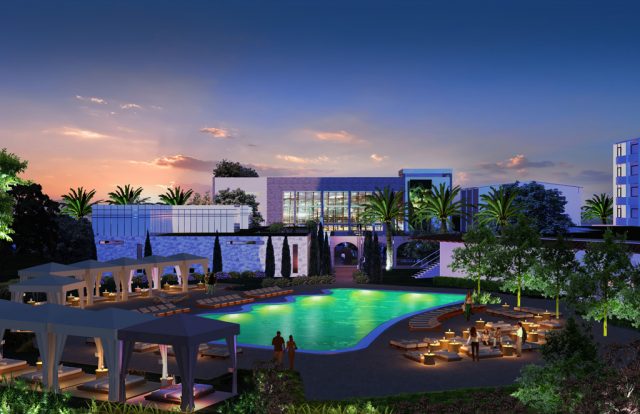 Resembling a chic Miami Beach hotel with its "Rat Pack' Hollywood style swimming pool and grand circular entrance, the Occidental El Embajador's lobby never fails to impress with its opulent chandeliers, gleaming woods and impressive central fountain. Surrounded by lush gardens in the residential area of Santo Domingo, Occidental El Embajador has become the most symbolic hotel in capital city. It offers a royal flavor of yesteryear that discriminating travelers love and appreciate.
Offering 278 rooms with awe inspiring city views, lush gardens and the Caribbean Sea from the large balconies, Occidental El Embajador's air-conditioned accommodations are unusually large, bright and well appointed with luxurious and high quality appointments, plantation style furniture, and marble baths. Rooms include all modern conveniences plus high speed Internet access, bar, safe, and walk in closets. Premium suites are available that offer an in room private lounge and fresh flowers. The sumptuous presidential suite occupies its own floor and is often booked by dignitaries and celebrities.
The hotel offers an excellent range of culinary options including 3 world class restaurants and two cozy bars. There is also an executive floor and a VIP Royal Club, a convenient shopping center, business facility, swimming pool and fitness gym. Several clay lit tennis courts, conference and banquet facilities, a huge pool with sundeck and a steam bath are just a few of the amenities awaiting business travelers and discerning vacationers at the Occidental El Embajador.