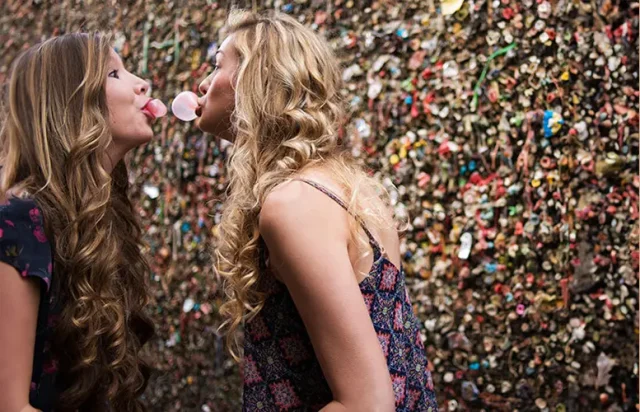 The city of San Luis Obispo (SLO), located halfway between Los Angeles and San Francisco along California's Central Coast, is celebrating Arts and Humanities month during October. ARTober is a month long event featuring an array of arts and cultural experiences taking place throughout SLO. 
Visit or experience three (3) arts or cultural experiences, including public art, performing art, museums, art galleries, etc.
Document their experience
Share it in-person with the team at the Visitor Information Center located at 895 Monterey Street in downtown San Luis Obispo
Piano in the Plaza will take place daily from 9:30 a.m. to 7:30 p.m. The piano, which a local artist used as a canvas to create a one-of-a-kind art installation, will be positioned in downtown's historic Mission Plaza for the entire month. Local pianists have been commissioned to play at various times with passersby encouraged to "tickle the ivories" when the piano is not in use.
SLO is known for its many murals and public art coupled with museums and other creative venues – many that are free to explore.
Art After Dark is a free self-guided art walk taking place on the first Friday of the month allowing guests to experience visual, literary and performing art at galleries and various venues throughout downtown. 
San Luis Obispo Museum of Art (SLOMA) is a fee-free venue exhibiting creative works of California artists coupled with lecture series and programs in crafts, oil and acrylic painting, watercolor, printmaking and photography. It houses a permanent collection and visiting exhibitions and is open Thursday-Monday from 11:00 a.m. to 5:00 p.m. 
Children ages two to 10 will enjoy the San Luis Obispo Children's Museum and its trio of floors featuring amusing and imaginative exhibits. Dig for dino bones, travel to Mars or explore a miniature village reminiscent of San Luis Obispo. There is also an outdoor play-scape. Admission is $10; free for children 2 and under. Free admission takes place during Moonlight Hours, held the third Thursday of the month from 5-7pm. The museum is open Thursday-Monday 10:00 a.m. to 4:00 p.m. 
Bubble Gum Alley is a colorful, spontaneous and Instagrammable walkway that began decades ago with local high school students and college coeds. This graffiti art is created from chewed gum that passersby stick to the wall, making it an ever-changing tapestry. Located along a narrow breezeway just off Higuera Street in downtown, between Broad and Garden Street, it has become a rite of passage for travelers to leave their mark on SLO, adhering a piece of chewed gum to the wall.