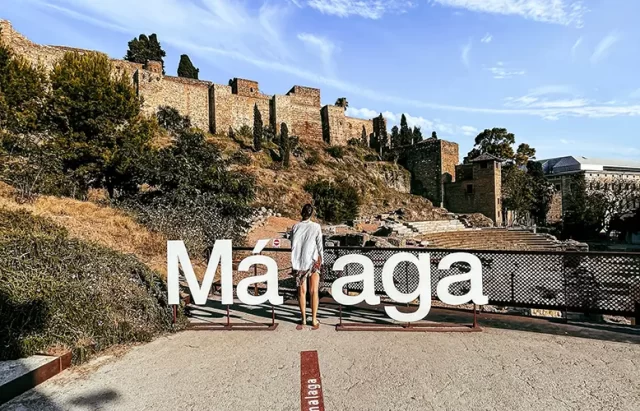 A magnificent place that makes people fall in love with it is a sentence that can accurately describe the beautiful city of Malaga. Even one day in Malaga is enough to make you keep thinking of it for the rest of your life. A trip there only enthusiasm and joy can —and should— bring because it is 100% sure that you will have the best time in this fun and sophisticated city. This Malaga comprehensive guide can help you plan everything so that you can spend the whole day obsessing with its attractions and worry about nothing else.
Getting to Malaga
By Ship or Ferry
Malaga is part of the Costa del Sol region in Andalusia, which means that it lies by the sea —the Alboran Sea. It has got one of the oldest ports in the Mediterranean area which still offers excellent services. Cruise ships and ferries arrive at this port and let their passengers roam the streets.
By Plane
Most tourists prefer to travel by plane, and Malaga is a destination that can be reached in a few hours thanks to direct flights. The Costa del Sol Airport in Malaga welcomes a plethora of people daily, especially in summer, and leaves everyone happy with its modern facilities and its great amenities, such as shops, lounges, restaurants and car hire firms.
Getting to Costa del Sol Airport
How to Hire a Car at Costa del Sol Airport?
Airports all around the world have got car hire companies on- and off-site as it is not a secret that a car can make a traveller's life so much easier. Having your personal vehicle with its clean and comfortable seats, the air conditioning and the radio makes all kinds of long and tiring travels from the airport to the hotel and from attraction to attraction much more fun.
Where to Hire a Car at Costa del Sol Airport?
There are so many car hire companies that it will probably be hard to choose and trust one. Whether you are looking for a city car or a supercar, you can see all the available deals from trustworthy suppliers in Malaga on Holiday Cars. The website allows you to not only compare prices but also make your booking online, specifying that you would like to pick up the vehicle at Costa del Sol Airport at a specific time. And if you change your mind, you can cancel or make changes to your booking for free. With Holiday Cars, you can be certain that you will have an excellent time in Malaga before you even get there.
What not to Miss in Malaga?
Malaga has got a myriad of fantastic tourist attractions that you should see. In this comprehensive guide you'll find the things that you must see. These include the Alcazaba, an ancient fortress palace, the Picasso Museum (did you know that Malaga is the birthplace of the famous painter?), the Malaga Wine Museum and the Soho district.