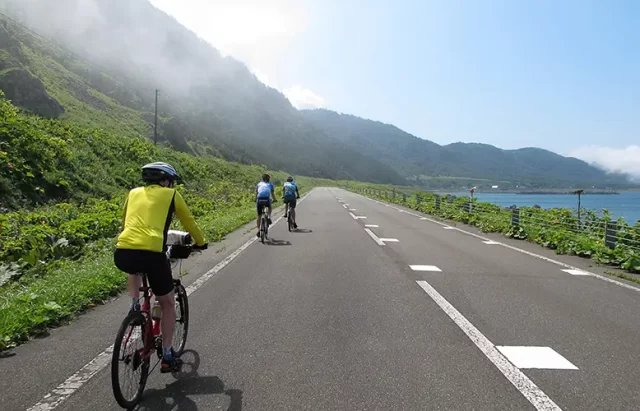 Japan is a country that's increasingly on travelers' radars, with searches for 'Visit Japan' having risen by 430% worldwide in the past 12 months alone, according to Google. 
But, many keen to discover the 'Land of the Rising Sun' may not realize that there's more to this captivating archipelago than its electric capital city, the world-recognizable Mount Fuji, its famed cherry blossom season, or the delicate pagodas that dot its landscapes. 
That's why Art of Bicycle Trips has launched its new Japan offerings, with its 'Eastern Hokkaido Lakes and Coast' Tour allowing visitors to explore on two wheels the untouched and lesser-explored regions that lie off the tourist-trodden path. 
According to Pankaj Mangal, the founder of the boutique active travel company: "travel to Japan has been rapidly gaining popularity in recent years. This, tied with the cycling tourism market seeing a real boom since the pandemic, encouraged us to branch out and offer trips in this interesting Asian country.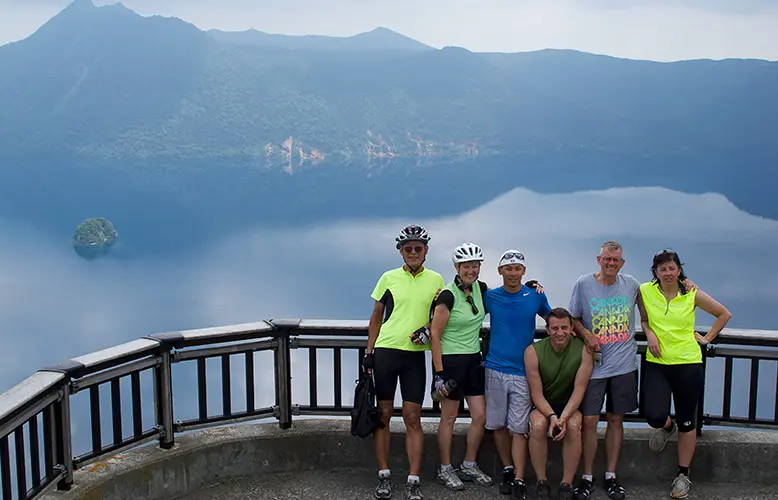 "However, we wanted to offer visitors the opportunity to discover what lies beyond the known of Japan, within its snow-covered mountains, volcanic landscapes, and along its expansive coastline."
The newly launched tour has an emphasis on wellness, with travelers having the opportunity to soak in hot springs and sample hearty and authentic Japanese cuisine, all whilst connecting with small communities and dwellings to experience an authentic side of the country.
Highlights of the tour include bathing in hot springs galore, frequent stays in traditional Japanese inns, and sampling some of the best local delicacies in the country.
Commence your trip by connecting with the nature of Japan, which is something its cityscapes can lack, or not portray in its full glory. Home to the Red-crowned crane, Tsurui is the first stop on the tour as it is one of the best destinations in the country to spot this natural treasure of Japan in its wild habitat.
You'll have the opportunity to start your visit to Japan off right by embracing one of its largest cultural and wellness practices. Bathing in natural hot springs, known as Onsens in Japanese, is an ancient practice that has existed for thousands of years in the country.
Used for relaxation and detoxing the body, onsens are a powerful healing tool in Japanese culture, and you can expect to feel rejuvenated in preparation for the length of their trip after bathing in the natural waters of Tsurui.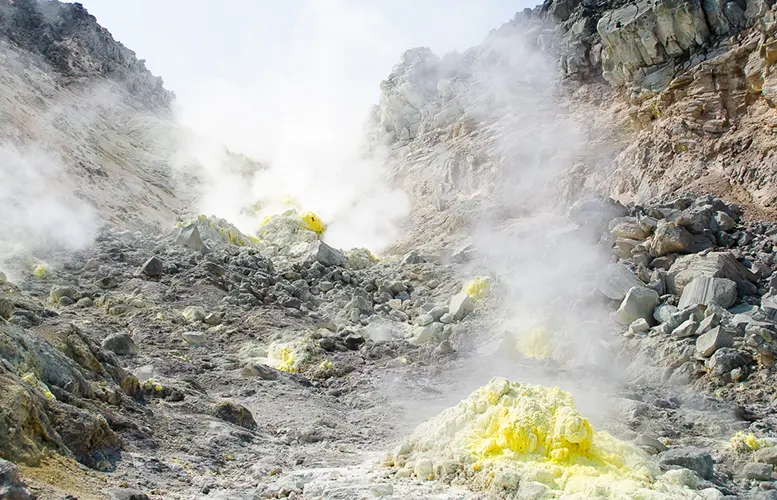 Your first full day of adventure begins as you ride your two-wheeled companion to the largest caldera lake in Japan. Nestled within Japan's rolling hills and verdant meadows, as you meander beside Lake Kussharo you'll find numerous hot springs beside its banks.
In fact, the caldera lake has gained the nickname of the 'Loch Ness of Japan' over reports of sighting a lake monster. But, it's unlikely you'll make any encounters with this fantastical beast during your visit.
Spend much of your trip in Ryokans, which are traditional Japanese-style inns, with tatami-matted flooring, zen gardens, and, often, communal baths as you experience real Japanese living to connect with the culture in more ways than one.
Continue your trip towards the astonishing Lake Mashu, often dubbed the clearest lake in the world. Most days, the lake is shrouded in fog and mist, making for an eerie, yet tranquil, environment in which you can have a mindful moment.
You'll venture through forests of fir and pine that extend in every direction for miles, offering an opportunity to forest bathe in these tree-clad landscapes before stopping for the evening within the charming town of Nakashibetsu.
Home to the famed Blakiston's Fish Owl, the largest owl species in the world, if you keep your eyes peeled in Nakashibetsu, you may be just in with a chance of spotting them.
Explore some of the most unique flora and fauna in Japan, such as the Japanese Iris, Sakhalin Fir, and Mongolian Oak as you wind your way through the quaint fisherman's villages that lie near Nakashibetsu in the north.
You'll lay your head to rest in a quiet lodge run by a local fishing family. Share stories and learn of life in Japan as you feast on some of the most traditional and sumptuous local meals and experience real Japanese hospitality.
Begin your second leg of your journey as you start to descend south. You'll pass by the Sea of Okhotsk, one of the world's richest in biological resources, and Lake Furen, an important bird-watching area, to experience some of the country's most pristine wilderness before arriving in Nemuro.
Known to be one of Hokkaido's most important fishing centres, you're guaranteed to experience some of the freshest and finest sushi in Nemuro, which the town has developed a reputation for.
You can't not also try the local delicacy of Tonkatsu – made of deep-fried pork cutlet, curry sauce, and butter-fried rice, to nourish your body and soul.
Venture out on your longest day of biking yet, but arguably, it will be the most rewarding. You'll visit the Kiritappu wetland which, in summer, erupts into a sea of blooming flowers.
You'll undoubtedly be encapsulated by the area's beauty, and you don't have to worry about saying goodbye to it too soon as you'll spend the night at a local accommodation with stunning views of the wetland, as well as the Pacific Ocean. 
To end your trip, you'll cross rivers, lakes, and hills to take in what will be some of the last of the breathtaking Japanese landscapes you'll see, for now anyway.
But not before visiting the town of Akkeshi, famed for its prized oysters, which are farmed year-round from the local lake of the same name. Savour this seafood delicacy before saying 'sayonara' to Japan relaxed, refreshed, and more connected to its breadth of beauty than ever before.