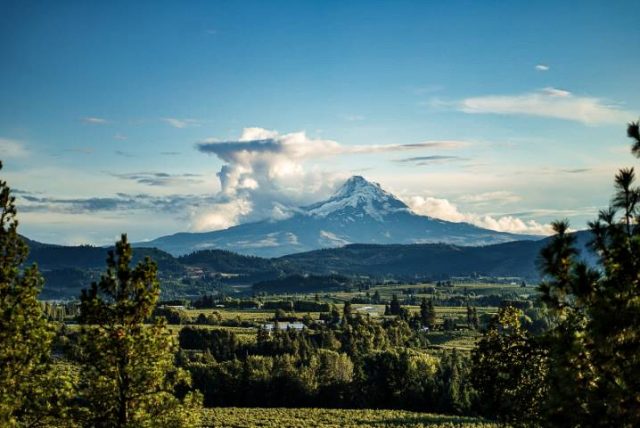 Warm winds beckon with late summer secrets in the majestic Hood River Valley. While it's no secret that Hood River is a mecca for outdoor adventurers, Hood River's late summer offerings extend far beyond dirt trails and kite sails. Nestled in the spectacular Columbia River Gorge with snow-capped Mt. Hood towering high above, the west winds of Hood River are calling.
"We are delighted for the return of summer and fall travel, and with Hood River in full swing it's not too late to book an August or September getaway," said Katie Kadlub, executive director for Visit Hood River. "With autumn harvest on the way and the summertime weather still in full effect, there is no bad time to visit Hood River in the months ahead."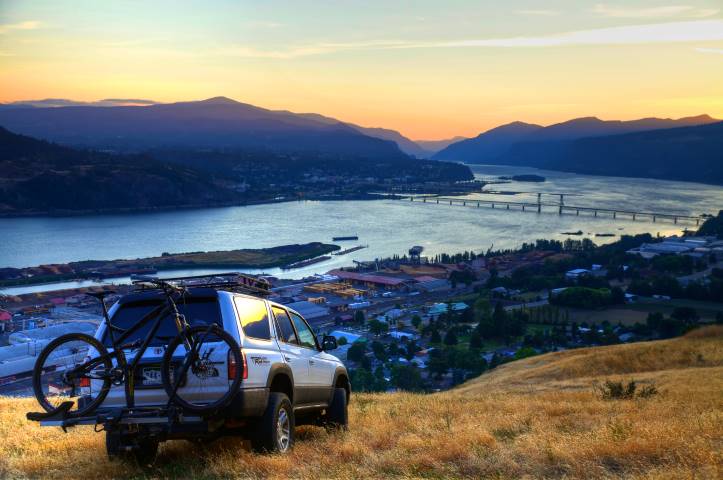 Summertime's musings provide inspiration to travelers and artists alike in the Columbia River Gorge. These artistic interpretations can be viewed at one of Hood River's many galleries, with downtown hosting six art galleries within a six-block walk. From Plein Air, to native indigenous textiles, to meditative video installations, the Hood River gallery walk will guarantee right brain relief.
"We are lucky to be among such amazing artistic talent," said Kadlub, "The scenery and vibe provide a never-ending well of inspiration for the artists, makers, and craftspeople who call Hood River home."
Surrounding areas in Mosier, Parkdale, and Cascade Locks provide reprieve from the bustle of summertime Hood River. With award-winning Analemma Wines in Mosier just a five-minute drive east, Thunder Island Brewing in Cascade Locks 15 minutes west, and Fox Tail Cider on the way to Mt. Hood, there's sure to be something to quench any thirst. Venture a little farther south where Mt. Hood Meadows hosts summertime hiking accessible by scenic chairlift rides. Visitors can make a day exploring the quaint surrounding towns and offerings, not to mention sampling some of the country's best beer, wine, and cider.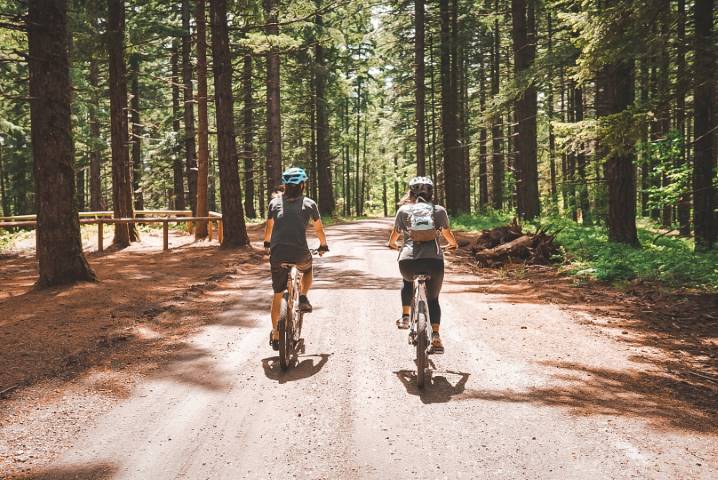 Dubbed "Mother Nature's Favorite," late summer activities for the adventurous soul are of course widely available in Hood River, where mountain bikers and nature-lovers will find a playground of their own. Visitors even learn to kiteboard from any number of professional instructors in one of the most famous kiteboarding and windsurfing areas in the world.
Big city vibes juxtapose small town charm in Hood River. And perhaps one of Hood River's best attributes, the area has managed to keep its small-town friendliness, even as it swells with farm-to-table restaurants, shopping, galleries, tasting rooms, cideries, and some of Oregon's most renowned craft breweries.
It's not too late to discover late summer and fall secrets that await visitors to Hood River, but time is of the essence. For more information on Hood River, or to book a stay at one of Hood River's lodging options visit https://visithoodriver.com/stay.