The holidays are here which means it's time to celebrate with loved ones and embrace traditions that hardcore fans of the season look forward to all year long.
This time of year can be overwhelming at times but if you're someone who embraces the over-the-top spirit of the season, this list is for you! Check out some of the most extravagant and unique holiday celebrations from around the world below.
ICE! at Gaylord Palms Resort – Kissimmee, Florida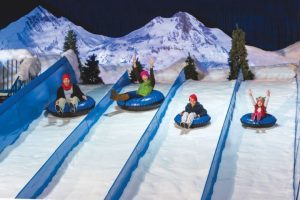 Each year the Gaylord Palms Resort in Kissimmee puts on ICE!, an immersive ice sculpture experience for local and visitors alike to explore. This year, you can leave the warm, Floridian weather behind and step into a chilly version of the classic movie, 'A Christmas Story.'  In order to create sub-zero temperatures, the resort stockpiles more than 2 million pounds of ice.  Don't worry, coats are provided by the resort – so you can stay comfortable taking in all of the stunning sculptures!
Holiday Nights at Edison and Ford Winter Estates – Fort Myers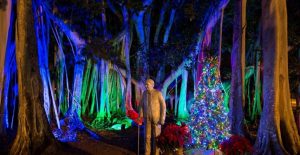 Holiday Nights at the Edison & Ford Winter Estates kicks off Nov. 23 with a month of festive events at the inventors historic Fort Myers estate. A fitting celebration for the father of electricity, the home's 20-acre botanical garden is filled with thousands of lights during the holiday season. Tour the inventors former laboratories or check out the museum's two newest exhibits; a "Timeline of Innovation" showcasing the collections most intriguing artifacts, and the kid friendly Spark!Lab exhibit an interactive learning station that challenges kids to think like an inventor.
Christmas by Candlelight – Old Sturbridge Village, Massachusetts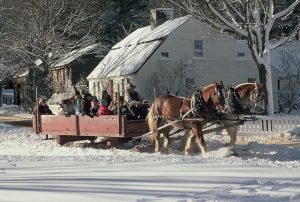 Step back in time for Christmas by Candlelight at Old Sturbridge Village, the largest outdoor history museum in the Northeast and an immersive recreation of a rural New England town of the 1830s. Watch the 40-foot Christmas tree come to life with colourful, twinkling lights to experience how festive decorations have changed over the ages. To top it off, explore the entire town on a horse-drawn carriage ride, or sit in the Commons and listen to Victorian carolers – you'll feel like you've stepped right into a scene from 'A Christmas Carol'!.
Honolulu City Lights – Hawaii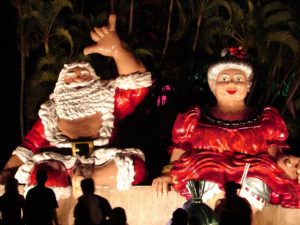 Featuring Shaka Santa and Tutu Mele, every holiday season Honolulu Hale on the island of Oahu is decked out in Christmas decorations for Honolulu City Lights, an annual light display. Outside you'll find Santa, who in Hawaii has been known to surf his way to shore instead of his usual flying reindeer, sitting and throwing the shaka (hang ten) while inside of Honolulu Hale showcases uniquely Hawaiian decorated Christmas trees and wreaths.
Nine Mornings Festival – St. Vincent & the Grenadines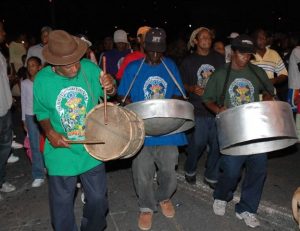 You've heard of the Twelve's Days of Christmas, but what about the Nine Mornings in St. Vincent and the Grenadines!? Vincentians love the holidays so much that they make the final days in December last even longer by getting up at 4am during the nine days leading up to Christmas to celebrate a tradition steeped in history. These early morning festivities include singing, dancing and street concerts. Don't be surprised when they ask you to sing a holiday song from your home country on the main stage, it's worth participating as there's an award for the most enthusiastic singer!
Noche Buena – Costa Rica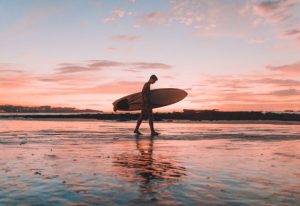 Food brings people together and is a huge part of the holiday season. This is especially true for Costa Ricans whose Christmas celebrations revolve around family and food.
While festive cooking may conjure up images of roast turkey and cranberry sauce for Canadians, in Costa Rica homemade Tamales are the essential holiday dish during 'Noche Buena' or Christmas Eve as we know it. In fact, making and eating tamales has been a tradition here for thousands of years! Tamales in Costa Rica are made from corn meal filled with rice, potatoes and other vegetables, and shredded pork or chicken, and then wrapped in banana or plantain leaves and boiled. This dish is must-try for every visitor to the destination.
Christmas Markets – Germany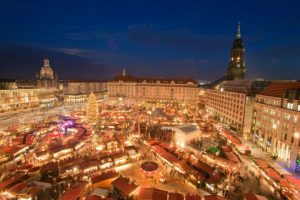 Christmas Markets can be found all over the world however, no place in the world does them better than their homeland, Germany, where they have been a part of the holiday season for over 700 years. Today, Germany has more than 1,500 Christmas Markets found in almost every village, town and city across the country. Some cities even have more than one – Berlin itself boasts over 60!
Some of the oldest Christmas Markets in Germany are located in Dresden, Nuremberg and Leipzig. If you're after historic scenery, check out the Christmas Market at the Gendarmenmarkt in Berlin, it's one of the most beautiful markets as it's nestled between stunning German and French cathedrals.
Winter Wonderland in Hyde Park – London, UK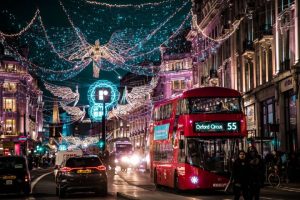 London comes alive with festive joy every holiday season and at the centre of the madness is the epic Winter Wonderland. This festival takes over London's massive Hyde Park and holds fairgrounds, roller coasters, a Ferris wheel, a Bavarian Christmas Market and the UK's largest outdoor rink spanning 1,600 square metres! To take in all that Winter Wonderland has to offer, there's no better place to stay than Grosvenor House Suites by Jumeirah which is located steps from the action.