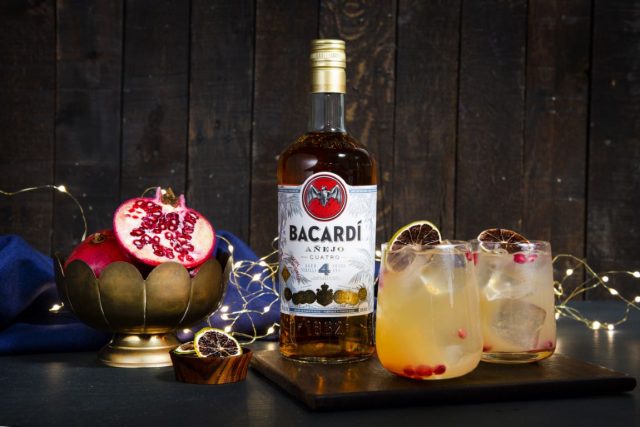 It's not a holiday party without cocktails, make sure you include these festive cocktails featuring Bacardì Cuatro and Bacardì Ocho.
From classics, like an old-fashioned, to originals, like the coquito, some of them are so decadent, they could even double as dessert.
BACARDÍ Coquito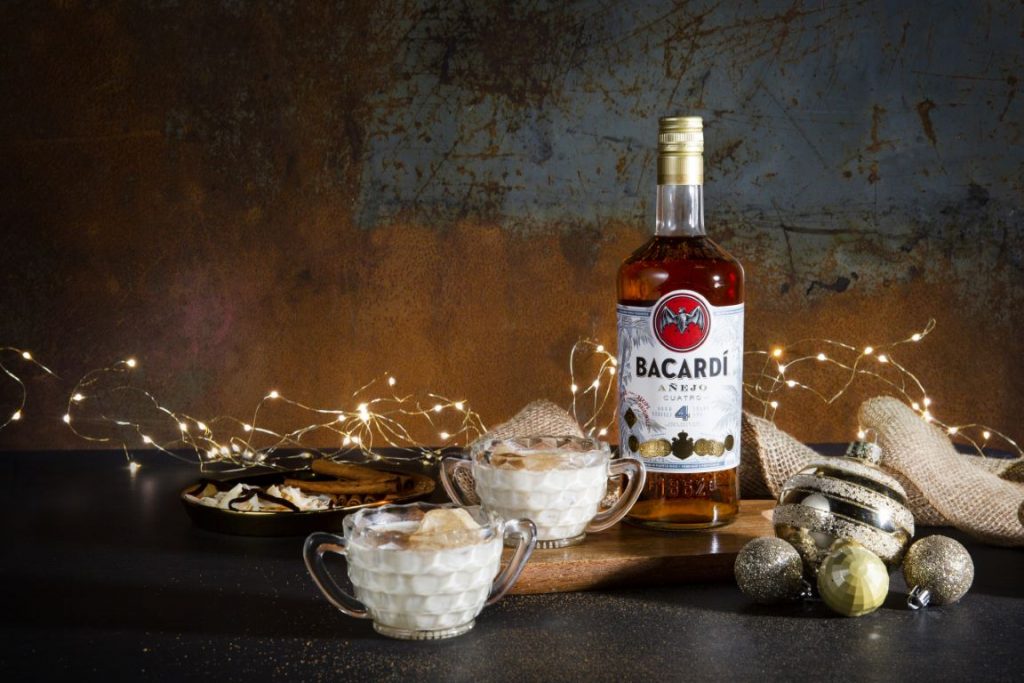 1.5 parts BACARDÍ Cuatro
0.75 parts Canned Coconut Milk
0.75 parts Canned Cream of Coconut
1.5 parts Canned Condensed Milk
2.5 parts Canned Evaporated Milk
1 parts White Sugar
1 bar spoon Ground Cinnamon
2 dashes Vanilla Extract
Method: Combine all ingredients in a rocks glass and serve on ice
Season's Greetings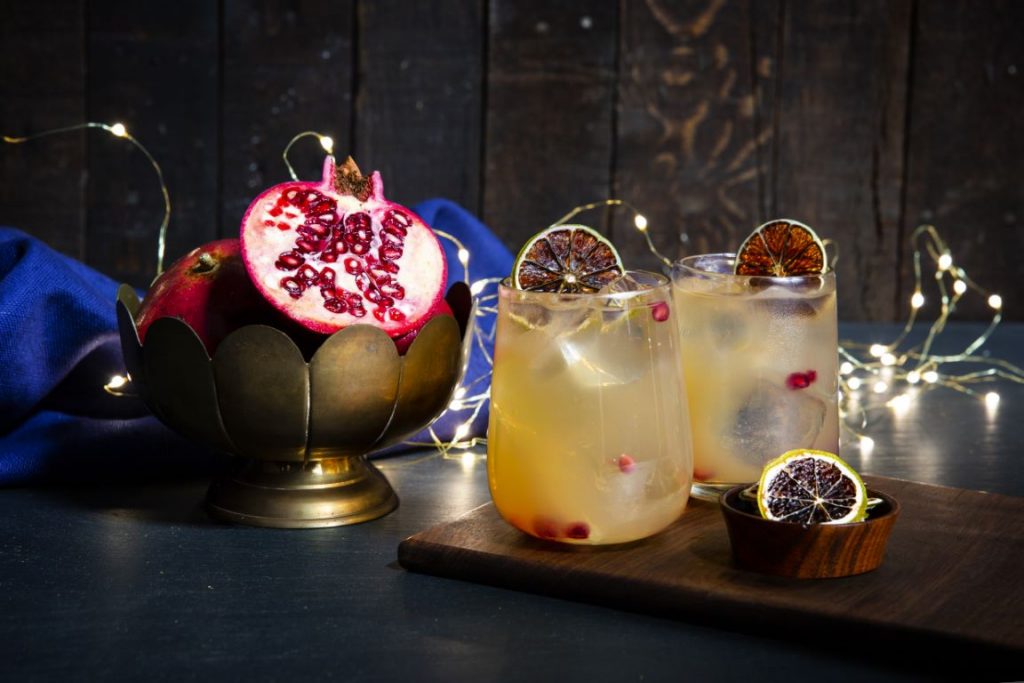 2 parts BACARDÍ Cuatro
0.5 parts honey
0.75 parts lime juice
1 part white cranberry juice
Garnish with pomegranate seeds (optional dehydrated citrus)
Method: In a mixing tin, add the Cuatro, honey, lime juice and cranberry juice. Fill the tin with ice and shake vigorously to dilute and chill. Double strain the cocktail into a rocks glass over fresh ice and garnish with pomegranate seeds.
Fireplace Old-Fashioned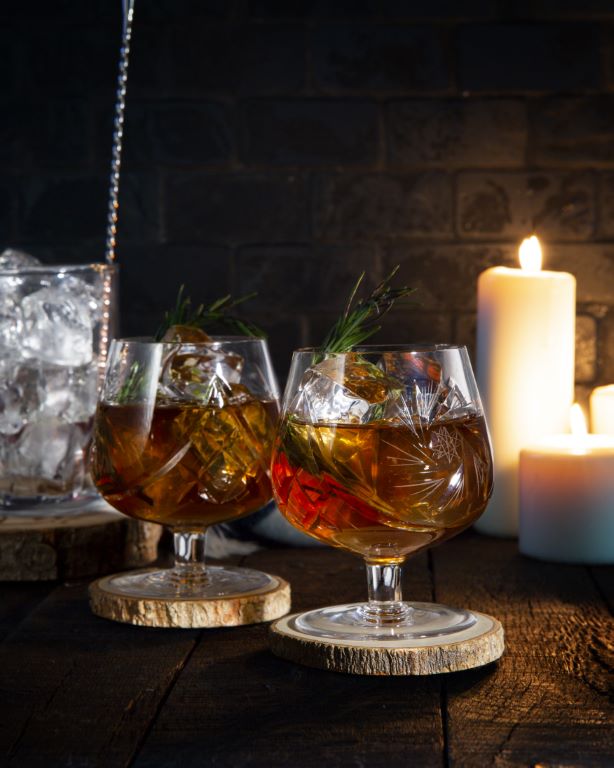 2 parts BACARDÍ Ocho
1 white sugar cube
3 dashes angostura bitters
1 sprig rosemary
Method: In a rocks glass add the Ocho. Add the sugar cube and angostura bitters before filling the rocks glass with ice. Stir the cocktail to chill. Top with more ice and garnish with a rosemary sprig.
Pro tip: Light the tip of the rosemary sprig on fire before serving and extinguish the flame before enjoying.
Queen's Punch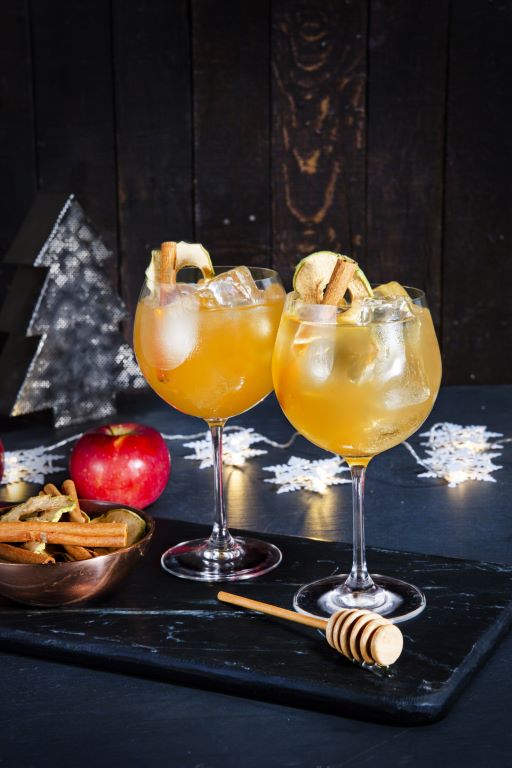 2 parts BACARDÍ Ocho
0.5 parts honey
0.75 parts lemon juice
1 part apple cider (Juice)
1 part Perrier
2 parts dry sparkling apple cider (5%abv) Brickworks
Garnish with cinnamon sticks, optional dehydrated apple slices
Method: In a large wine glass, add the Ocho, honey and lemon juice. Fill the glass with ice and stir gently to mix the ingredients. Top with Perrier and Apple cider. Stir again gently to mix, top with more ice. Garnish and serve.