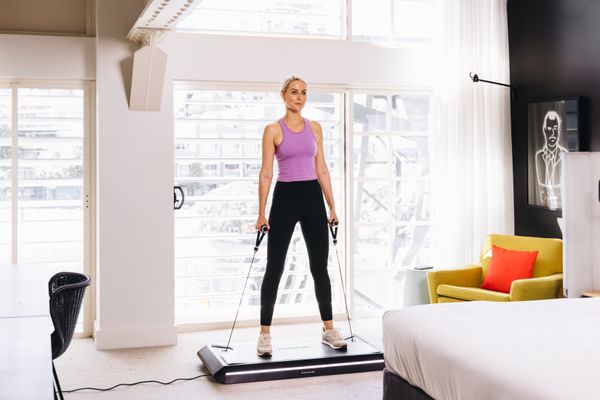 The future of fitness has arrived at Ovolo, with its Australian hotels announcing a partnership with Vitruvian, where guests who book direct from February 6 can enjoy the state-of-the-art fitness machine in the comfort of their own rooms and suites to keep them tight, toned and healthy when traveling. Sleek and sexy, the Vitruvian Trainer+ is the smartest connected fitness product on the market, turning your hotel room into a weight room and providing an entire body work-out that uses AI to adjust to each individual user in real time. In typical Ovolo style, there is no charge to guests for this latest service.
"We are always looking to partner with likeminded brands and for innovative ways to offer our guests a healthier stay, and this Vitruvian partnership will allow road warriors, gym junkies and corporate travelers to enjoy a personalised workout in the privacy and comfort of their room," said Stephen Howard, Ovolo's Group Director of Marketing. "It's like bringing your personal trainer on holidays with you to provide resistance training and weight workouts, but without having to pay them – just another Perk from Ovolo to let our guests live like rock stars!".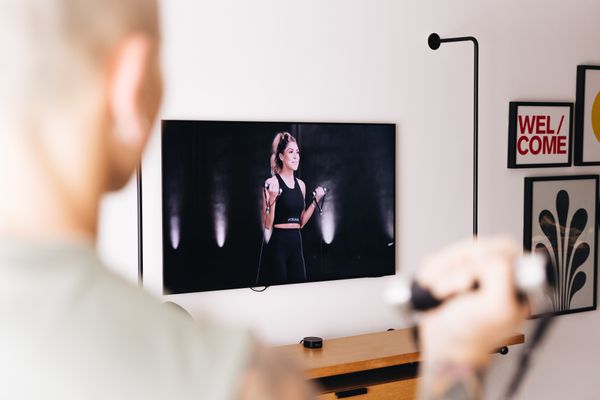 Even more important than exercise is diet and Ovolo Hotels plant-led menus and options offered By Ovolo Collective hotels make looking after your body even easier, providing locally sourced, fresh ingredients that are great for the planet and for peak performance. It's all part of the Ovolo promise to deliver everything the modern traveler needs, with detail-driven comforts, complimentary value-adds, and cutting-edge technology.
Jon Gregory, Vitruvian founder, said Ovolo is the perfect partner because both brands are focused on the well-being of their customers and on delivering fun and fitness together.
"The Vitruvian Trainer+ is great for those traveling for business, for recreation and for couples as it can be used for both heavy and light lifting, Pilates-style workouts, stretching, strength training, you name it!" explains Gregory. "You can also access a bank of exercises through our custom app, which is perfect for busy travelers and families on the go."
It's an effective, time-savvy workout that easily fits into any holiday or work trip. And just as Ovolo Hotels cater to the whole family, so does the Vitruvian Trainer+, which is suitable for all fitness levels.
This much-anticipated collaboration between Vitruvian Trainer+ and Ovolo Hotels will be on offer at all Australian Ovolo Hotels until March 30.
For more information or to make a booking, visit: https://ovolohotels.com/ovolo/vitruvian/