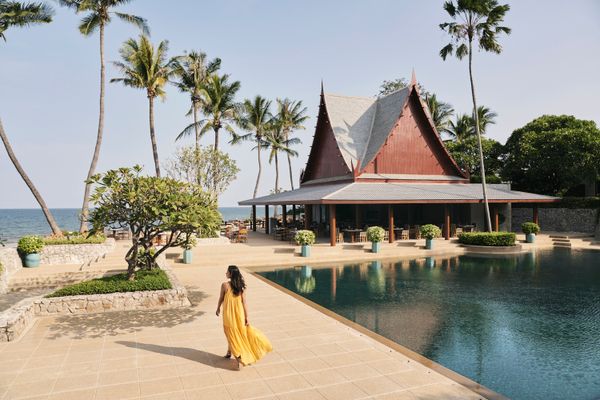 Chiva-Som's complimentary group activities are an integral part of the wellness experience at the resort, offering a variety of wellness disciplines to explore, from the ever-popular aqua aerobics and yoga to functional movement and postural improvement. New additions to the timetable this month include Bone Density with the resort's physiotherapy team, guiding participants through simple exercises to stimulate bone strengthening and a talk by Dr. Suthida Arayametee on how to protect the skin at Chiva-Som's Niranlada Medi-Spa.
To further support guests' self-care journeys, Chiva-Som welcomes four world-renowned practitioners this month, as part of its residency programme. Complimentary workshops include: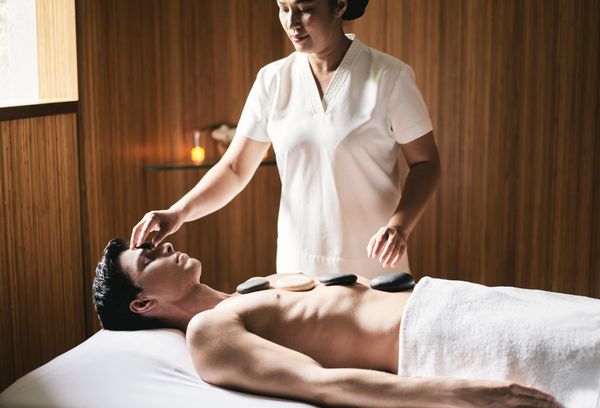 Facial Reflexology – Mariko Hiyama
Sorensensistem™ therapist and instructor Mariko Hiyama introduces the ancient art of facial reflexology, a needleless technique that can be practised on the self to relieve stress in the body and the mind.
From a young age, Hiyama was drawn to the art of healing after encounters with chi masters in her native Japan. Today, she is one of the world's foremost experts on Sorensensistem reflexology. The technique combines Oriental medicine and neuroanatomy to map the reflex zones and meridians on the face. Targeting these can benefit the body's entire nervous and hormonal systems, stimulating the flow of positive energy while releasing negative energy which can lead to pain, anxiety and insomnia.
Kundalini Awakening & Healing Meditation – Evelyn Param Dhyan
Evelyn Param Dhyan leads guests on a spiritual journey towards self-realisation and enlightenment through gentle movement, focused breathing and concentration of the mind.
German born, but based in Thailand, Dyan takes a holistic approach to healing. She is trained in the arts of yoga, pranayama, meditation, naturopathy, reiki and counselling, and combines movement and awareness to help guests release tension in the body and the mind.
Stress Release – Paul Emery
Health & Wellness Coach Paul Emery has practised mind-body healing for over four decades. He educates guests about methods to deal with overwhelming thoughts and feelings, which if left unchecked, can contribute to health problems.
With a background in neuro-linguistic programming, energy medicine, emotional freedom technique, Thought Field Therapy and Havening, Emery has helped the world's leading actors, musicians, royals and politicians find inner healing, combining tapping with visualisation for rapid relief of stress and anxiety.
Hormone Yoga – Prema Jo Yee Yung Fung
Prema Jo Yee Yung Fung will help guests learn how to restore the natural balance of hormones through gentle and restorative movements. It's designed to improve metabolism; harmonise the nervous systems; improve spinal cord flexibility; tone the pelvic floor muscles; stimulate the brain and the reproductive organs.
Training of traditional Yoga and Vedanta teachings in India, Prema Jo Yee Yung Fung's yoga journey started with chronic back pain from a sport injury in her mid-thirties; and that pain was further agitated by peri-menopause symptoms and work stresses in her forties. Today, in her early 50s, Prema has gained physical strength and mobility, increased energy, and improved digestive health.
"Self-love is a choice that requires conscious intention and the willingness to take personal responsibility for one's own wellbeing", says Patience Sangwa, Chiva-Som's new resident naturopath. "At Chiva-Som, we believe that self-care is an intrinsic part of wellness, and encourage individuals to become aware of and appreciate their own needs. What they learn during their time with us they can then adopt in their daily lives for improved overall wellbeing".
Guests staying at Chiva-Som for Valentine's Day can also enjoy a romantic wellness dinner overlooking the ocean. Courses include pan-seared lobster with zucchini roulade, and rose panna cotta with mango and passionfruit sorbet. Solo guests looking to connect with others during the dinner are invited to take a seat at the Talker's Table.