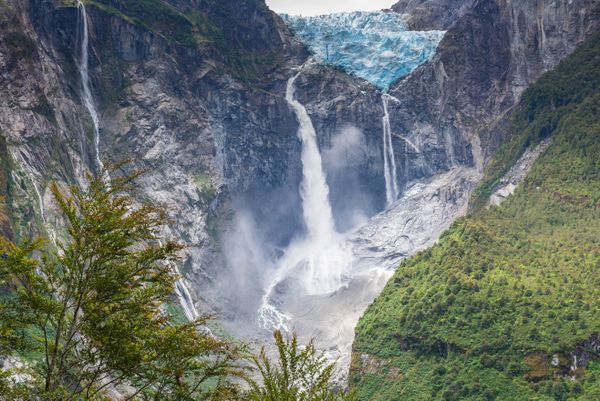 The snow and ice on usually impassable roads are about to melt allowing access to volcanoes, glaciers, vast forests, fjords and unique wildlife. Patagonia's natural beauty makes a humbling experience for any intrepid traveller. However, Patagonia is huge, we mean absolutely massive! It is home to nine national parks, covering one million square kilometres. The mountain paths, forest trails and spectacular views are endless.
Viva Expeditions has been driving across Patagonia in their expedition vehicle called Esperanza for years. These are Viva's top 5 Patagonia recommendations that shouldn't be missed.
Torres del Paine national park
Torres del Paine is home to the iconic Three Towers within the Cordillera Paine mountain group. One of the most famous walks in Patagonia, the W Trek, works its way around the Cordillera Paine, to the Grey Glacier, up the French and the Las Torres Valley.
If you are struggling for time or energy, Viva Expeditions suggests breaking the W Trek into what it calls the V and I treks. Staying at the Refugio Camp Pehoe, walk to the Mirador Grey for the best views of Grey Glacier and then trek up the French Valley.
Following this, stay at Hotel Las Torres to hike up the Las Torres valley to the Three Towers. This Las Torres valley walk can take up to 8 hours and the paths are very shingly so it demands a good solid walking shoe.
https://vivaexpeditions.com/tours/south-america/chile/torres-del-paine-w-trek
Parque Patagonia
Patagonia can be a mind-altering and perhaps an enlightening experience for those searching to reconnect with wilderness. To see rewilding in action, the Parque Patagonia has a 60,000-acre legacy. Created from one of the largest private land donations ever made it was once overgrazed grassland. Tompkins Conservation returned it to nature and in 2017, donated it to Chile's ever-expanding list of national parks.
Hiking in Parque Patagonia is an opportunity to not only escape into the wilderness but appreciate and learn from Doug and Kristine Tompkins dedication to conservationism and rewilding. A tailormade trip can be created on request.
https://vivaexpeditions.com/contact
Tierra del Fuego
This part of Patagonia is often seen as a 'drive through' to reach Ushuaia, the southernmost city in the world and the busiest cruise highway to Antarctica. But, a journey through Tierra del Fuego archipelago is an incredibly rewarding experience. It is home to some of Patagonia's most astonishing wildlife, mountains and glaciers that cut through huge valleys. One glacier that shouldn't need any introduction is the Pia Glacier. This mass of ice descends into the Southern Chilean Fjordland of Tierra del Fuego and is accessible by a small ship cruise. Although late in the season, Viva Expeditions highly recommends Tierra del Fuego in March. The red Autumnal colours and unforgettable sunsets create some incredible shots.
https://vivaexpeditions.com/tours/south-america/Patagonia/southern-explorer
Remote Patagonian Coasts
Patagonia is known for its active adventurers, but it also opens its arms to slower and gentler travellers. A mix between small ship cruising and overlanding will provide the most comprehensive experience, however bouncing around in an overland vehicle is not for everybody.
A small group cruise in Patagonia is not the Caribbean cruise that many imagine, but it is far more awe-inspiring. These cruise ships are destined for some of the near impossible to reach areas of Patagonia. A popular cruise retraces the route of Charles Darwin aboard HMS Beagle through the secluded Fuegian Archipelago. Sailing amongst the maze fjords, past glaciers, ice fields and some of Earths last remaining wild polar forests is refreshingly remote.
https://vivaexpeditions.com/tours/south-america/argentina/darwins-route-from-ushuaia-or-punta-arenas
Route 40 and the Carretera Austral
If you are short of time but want to experience Patagonia at its remotest, your adventure wishes can be granted. This journey takes you way off the beaten track, past steep mountains and vast areas of wilderness.
Along this journey, you will visit destinations that sound like they come straight from a fairy tale including the hanging glacier, the enchanted forests of Queulat and the Cave of Hands. Queulat National Park is not only incredibly beautiful it's arguably one of the most accessible. With lots of day hikes to choose from, you can get the real Patagonia experience without the huge expeditions.
Although this tour takes you to some stunning places, the complete disconnect from the outside world, a feeling of freedom and remoteness are the real highlights of this trip.
https://vivaexpeditions.com/tours/south-america/argentina/route-40-carretera-austral