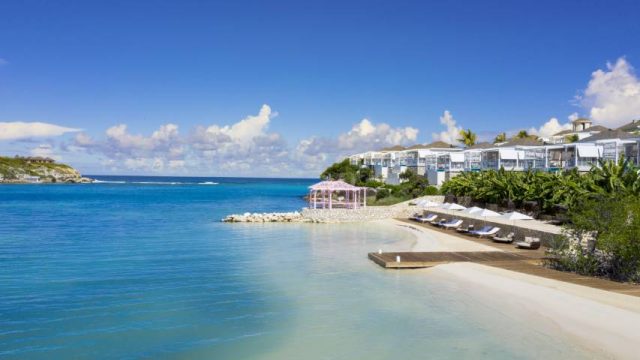 What started as a backyard game in the 1960's, pickleball, a paddle sport that combines the elements of badminton, table tennis, and tennis, has quickly spread with its friendly, multi-generational appeal, becoming the fastest growing sport in America with more than 4.2 million players nationwide, and celebs like Leonardo DiCaprio, George Clooney and Reese Witherspoon are all getting in on the action.
Hammock Cove, an all-inclusive, adults only resort, located on Antigua's northeast coast, is excited to announce the addition of two pickleball courts as an offered amenity for all guests to enjoy.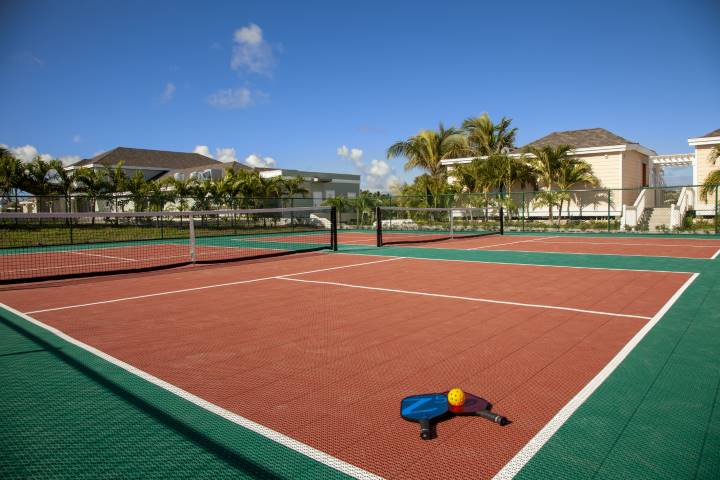 Robert A. Barrett, the founder & CEO of Elite Island Resorts became enamored with the sport after reading about it in the Wall Street Journal, and then fate took its course, as it often does with Barrett.
"I remember reading about the sport, and then one day, I was driving my golf cart and picked up one of our hotel guests and we had a long talk about it. I only found out later that he was with the North American Pickleball Federation," said Barrett. "That's when I realized I had the perfect spot for the country's first courts. I was building our first-ever luxury, adults-only, all-inclusive resort and had a great space. It wasn't big enough for tennis, but perfect for pickleball!"
Two courts were built by Georgia-based, Veracourt and align with regulations set forth by USA Pickleball, the national governing body of the sport in the United States.
"The travel and hospitality industry has taken note that the millions of pickleball players across the United States, choose their vacation destinations dependent upon the access of being able to play pickleball," said Laura Gainor, Director of Media Relations for USA Pickleball and founder of Pickleball in the Sun, the source for the best pickleball destinations. "Pickleball is fun, social and what players love most about the sport is they can play for 1-2 hours with friends and family, and no matter their skill level, everyone has a great time and gets healthy exercise."