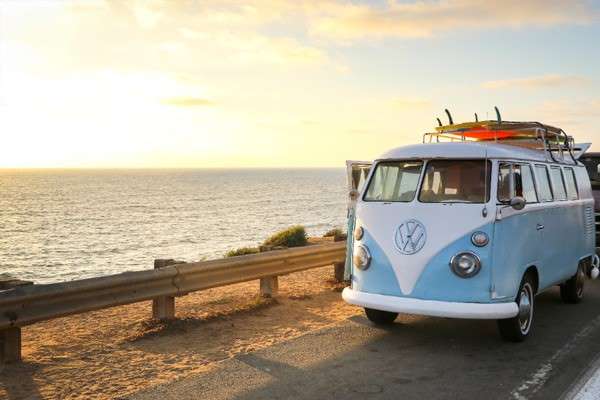 For visitors who enjoy indulging in local foodie delights while on vacation, San Diego's burgeoning culinary scene offers diverse flavors to savor. For those who also enjoy a good road trip, many of the city's most notable restaurants and eateries can be found along scenic highways and neighborhood thoroughfares, making the journey as sweet as the destination.
Travelers ready for a tasty adventure should fill up the gas tank, turn on the GPS, and add these gastronomic itineraries as part of the ultimate San Diego road trip.
Dining with a View: Little Italy to Point Loma
Drive along scenic San Diego Bay for a day filled with delicious destinations.
30th Street: San Diego's Tastiest Boulevard
Connecting the neighborhoods of North Park and South Park, 30th Street features plenty of tasty spots to stop, from hip vegan cafes to decadent dessert shops.
From Classic to Creative: Highway 101
Linking 21 miles of San Diego's iconic beach communities, from La Jolla to Oceanside in the north, Historic Highway 101 provides a postcard-perfect backdrop to enjoy fab coastal eateries located on or just off the highway.
A Tour through Asia (in San Diego): Convoy Street to Black Mountain Road
When it comes to culinary diversity, Convoy Street in Kearny Mesa offers diners a chance to sample nearly every style of Asian cuisine, from dim sum to ah-boong. Add a detour to Black Mountain Road to discover a cluster of authentic Indian restaurants.
Get your motor running and find your smile in San Diego. For more information on San Diego's offerings, including road trips, vibrant neighborhood food scenes, vacation packages and valuable coupons for attractions, restaurants and more, visit the San Diego Tourism Authority's website at www.sandiego.org.