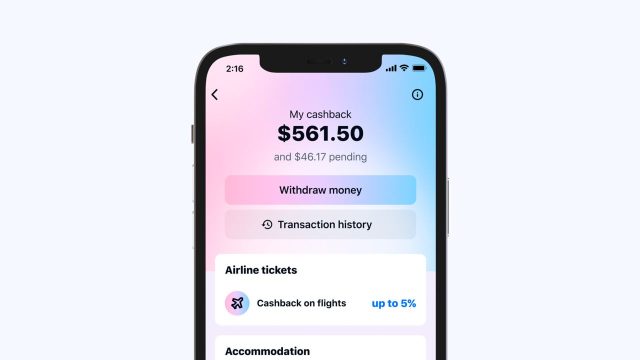 One more travel app, really? Not again!
Believe, we do really feel the same, when another billion-alike ad comes into play. But just give us a minute, because this time we have something special.
A newly released travel app 'WayAway' is different because you could get up to 10% off for every travel booking in hard cash. Who wouldn't like it? 71% of Americans call cashback their favorite reward in comparison to airline miles (9%) and hotel points (4%) and we are among them.
Let's take a closer look at how it works. To keep things real, say you've planned to jump into a canoe with 3 friends and head to Colorado.
Obviously, to get there you need a ticket. And that's fine, because WayAway provides flight search and price comparison. But that's what is lying on the surface.
Frankly speaking, if we're going next weekend to the Colorado river, we need to book everything, including renting a proper vehicle, reserving a hotel, taking insurance, etc.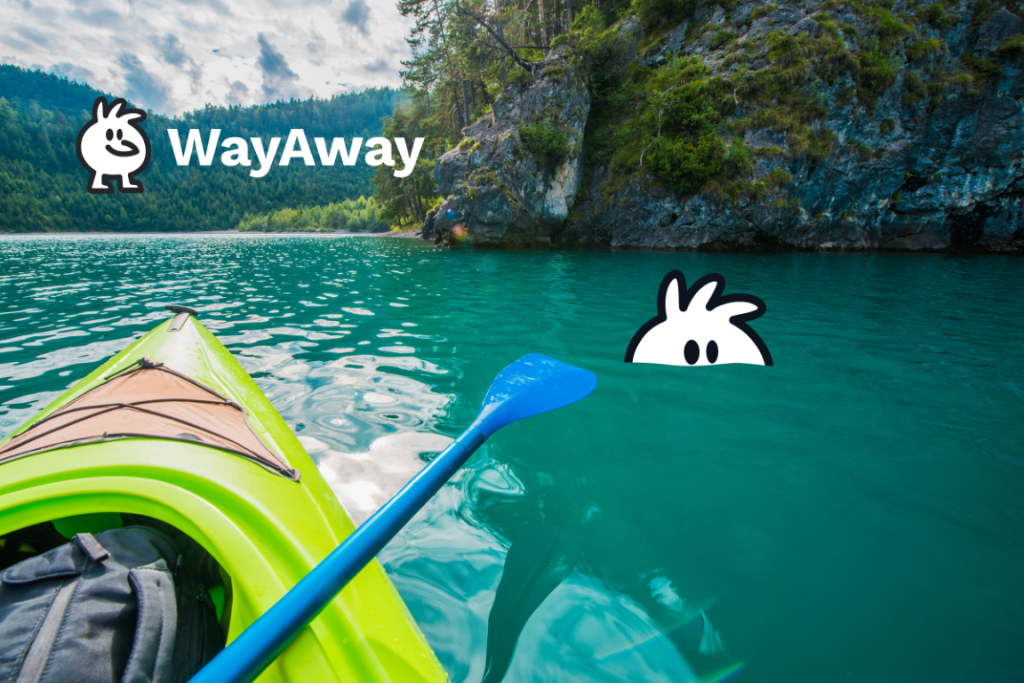 From this single moment WayAway shows its actual power.
With an annual membership plan 'WayAway Plus', you could benefit from multiple cashback deals. For example, up to 5% – for air tickets, up to 15% – for hotel booking, up to 10 % for car rent, etc.
For our Colorado trip for four it means real savings:
Flight tickets Boston-Denver (incl. return way) – 500$ (WayAway cashback – 5$);
Car rent for 3 days – 261$ (WayAway cashback – 26$);
Hotel/camping booking for 3 days – 680$ (WayAway cashback – 68$).*
By summing up all the bookings made within the new travel app, the total check would hit 1441$. An amount of 144$ of an aggregate score will be returned to your pocket via Paypal as a cash back. No virtual coins, no discounts for future purchases, no loyalty program points nor any other marketing manipulations. After the journey is over you can withdraw money through PayPal – simple as that. Sounds brilliant, doesn't it?
The saved sum is enough to cover the membership plan annual fee 49$ and start gathering funds for a new river rafting journey.
Perhaps you'll find new ideas among WayAway cashback offers, including:
Booking – up to 10%;
Rentalcars – 5%;
KiwiTaхi – 10%;
Tiqets – 7%;
GoCity – up to 3%;
Viator – 9%;
Klook – up to 5%;
Hostelworld – up to 6%;
AirHelp – up to $29;
Flights – up to 5%.
GetYourGuide – 8%
BlueRibbonBags – promo codes for 15% off
and others.
So wherever you head for drifting – from Bow river in Alberta to Juniper Run in Florida, – with WayAway your trip will be cheaper. Start saving now.
*Note: Prices were relevant for the date of article's preparation