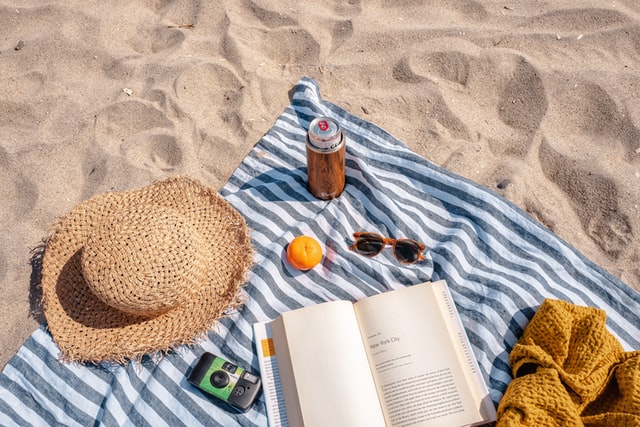 Whenever you choose to travel, you are taking a small risk with your items and your property. While small, especially if you follow safe travel practices and are vigilant, you can still lose, misplace, or have items stolen from you on a vacation.
Thankfully, travel insurance helps with all of that, and you need to know what it covers so you can make a purchase.
Travel insurance comes with a lot of features and smaller items that come depending on the provider, but no matter who you buy the insurance from, you need to make sure that these bases are covered in order to keep yourself and your valuables safe while on vacation.
After all, vacation is not a time to worry, but a time to have some fun!
What Is Travel Insurance?
Travel insurance protects against all the risks of traveling, from missing your airline connection and losing your luggage, all the way to injury and illness while on vacation, however, it isn't an umbrella where one size fits all. Knowing what you should have covered no matter what is a good tip for anyone seeking to buy the best travel insurance option.
1. Injury Or Illness Abroad
If you are traveling to a foreign country and get injured or sick, then you might be surprised that your home health insurance plan doesn't provide full coverage abroad, and some plans provide no coverage at all. Travel insurance is designed to act as a supplement to anything your home health insurance doesn't cover, which can make getting sick or hurt on vacation a little easier to bear.
For example, if you travel to Australia and get injured while walking along the beach, or get bitten by one of their giant spiders, you will be very happy to have the best travel insurance for Australia taking care of your medical bills!
2. Lost Luggage and Canceled Flights
The two above items can be major causes of stress when you are at the airport, especially if you are at a foreign airport. It can be very hard to make an airline pay for lost luggage, and the rules for what money is provided whenever the airline does lose your luggage is different depending on the country.
Additionally, if life happens and you need to do a last minute cancellation of a cruise ticket, resort ticket, or airline ticket, then some companies won't give you a full or partial refund.
While some companies do give you a refund or give you a discount on your next trip, travel insurance can help make the blow to your wallet a little less severe, and give you a little security in case a last minute trip cancellation does need to happen.
3. Pre-Existing Medical Conditions
If you have a pre-existing medical condition that might cause you some trouble on the trip, then you will need to check if your travel medical insurance includes restrictions for your pre-existing condition.
Not all travel insurance plans do this, but most of the time you need to show that your condition is under medication assisted control, the dosage of the medication hasn't changed, and you haven't had any major flare ups.
Make sure to read and understand the exclusions to see what is covered and what is not covered, and then plan your trip around that.
Read Thoroughly Before You Sign
As with any insurance, you should be reading the insurance thoroughly before you sign anything. Make sure you understand what the insurance covers, how much money you can get covered, and any waiting periods or waivers you will need to know about. The more you can understand the policy, the safer you can feel on your vacation!
Or you could have a nice quiet vacation where you eat, drink, and stick to activities that won't mess with your insurance… but where's the fun in doing that?