Nestled off the southern tip of Texas, South Padre Island is more than just a vacation spot—it's a sanctuary for those yearning for a brush with the sublime. The island's allure is undeniable, with its pristine beaches, shimmering turquoise waters, and an ambiance that oscillates between lively and serene. It's no surprise that this coastal haven witnesses a footfall of over seven million people annually, each searching for their own slice of paradise.
Whether they come to bask in the sun, indulge in thrilling water sports, or simply let time drift away with the gentle sea breeze, South Padre Island consistently delivers. If you're contemplating a trip or even revisiting, this guide is your compass to navigating and savoring every magical moment the island has in store.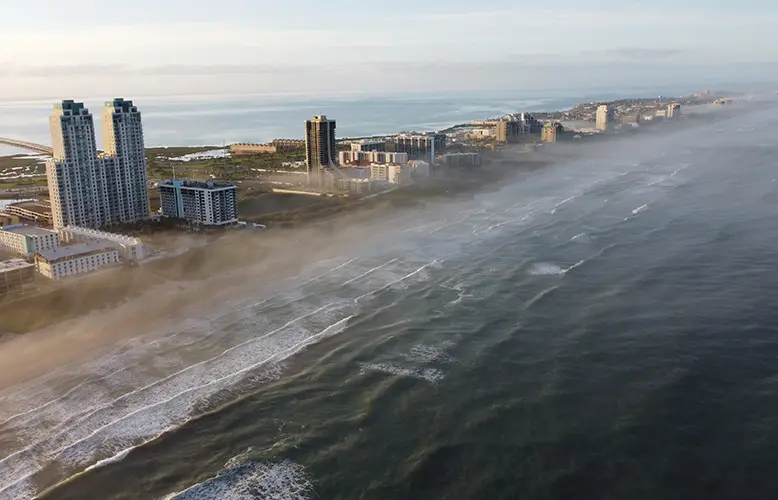 Secure Your Accommodation
Starting off, nothing sets the mood for a vacation more than the perfect accommodation. Your stay defines a significant portion of your travel experience, and South Padre has no shortage of wonderful places to tuck in for the night. Among the myriad options, South Padre vacation rentals stand out for those who desire a personalized, homey atmosphere.
They offer a mix of luxury and comfort with a wide array of choices, be it the breathtaking beachfront condos where the waves serenade you to sleep or the snug cottages that emanate warmth and privacy. It's always wise to book in advance, especially during peak seasons, to snag the best deals and locations.
Hit the Beaches
No trip to South Padre would be complete without a day (or several) at the beach. Among the many coastlines, Isla Blanca Park holds a special place. With its pristine beaches dotted with amenities like picnic spots and playful zones for children, it's the ideal place for families and solo travelers alike.
On the same note, while the beach calls for relaxation, a visit to Sea Turtle, Inc. turns it into a learning experience. Here, you can witness and understand the conservation efforts put in to protect the endangered sea turtles, making your beach day both fun and informative.
Try Water Sports
If you've ever felt the thrill of the wind in your hair and the splash of water on your face, especially on a sunny day, you'd know there's no beating the adrenaline rush that water sports offer. South Padre, besides being picturesque, is a haven for enthusiasts, offering experiences ranging from the exhilarating heights of parasailing over the clear blue waters to the heart-pounding excitement of kiteboarding. With the island's perfect climate, if that seems a tad intense, there are always jet skis waiting for you to hop on and take a spin across the gentle waves.
Explore Local Eateries
All that adventure is bound to work up an appetite. South Padre, with its coastal charm, brings forth a culinary journey that is both diverse and delectable. With the aroma of grilled seafood in the air, dive into the heart of fresh seafood dishes at Pier 19, where the catch of the day becomes a gastronomic delight. For those who have a penchant for Mexican flavors, Gabriella's offers a blend of traditional and contemporary dishes, spiced to perfection, making each meal a fiesta worthy of remembrance.
Nightlife and Entertainment
As the sun dips below the horizon, South Padre Island transforms. The nocturnal vibes of the island are as enticing as its daytime allure. From live bands to local DJ beats, places like Louie's Backyard beckon with their rhythm, where every evening feels like a celebration. On the other hand, Clayton's Beach Bar offers a mix of foot-tapping music, delectable cocktails, tropical delights, and an atmosphere that resonates with mirth and laughter until the early morning hours.
Eco-Tourism
Taking conservation a step further, the Dolphin Research & Sealife Nature Center in South Padre is a beacon of hope. It not only educates visitors about marine life but also provides firsthand experiences with its eco-tours. Guided by knowledgeable staff, these journeys into the natural habitats emphasize the island's commitment to preserving its rich biodiversity and ensuring a harmonious balance with nature.
Shop Local
No vacation is complete without souvenirs. South Padre, with its unique blend of Texan and coastal culture, houses numerous local shops nestled along the bustling streets. From handcrafted souvenirs that capture the island's essence to artisanal goods made with love and care that showcase local talent, shopping here is as much about the experience as it is about the purchase—a treasure trove of memories.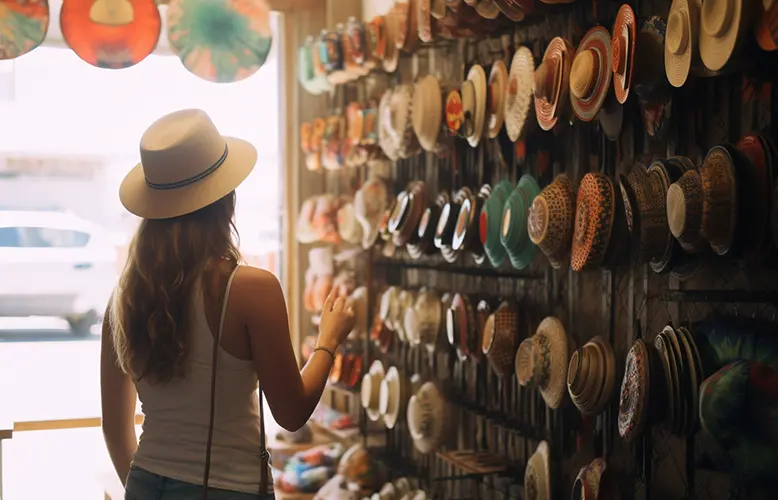 Final Thoughts
Overall, South Padre Island, with its mosaic of experiences, promises a memorable vacation. It's a place where every moment becomes a cherished memory, every sight a beautiful canvas, and every sound a harmonious melody. Safe travels, and may your South Padre Island adventure be everything you dream of and more!