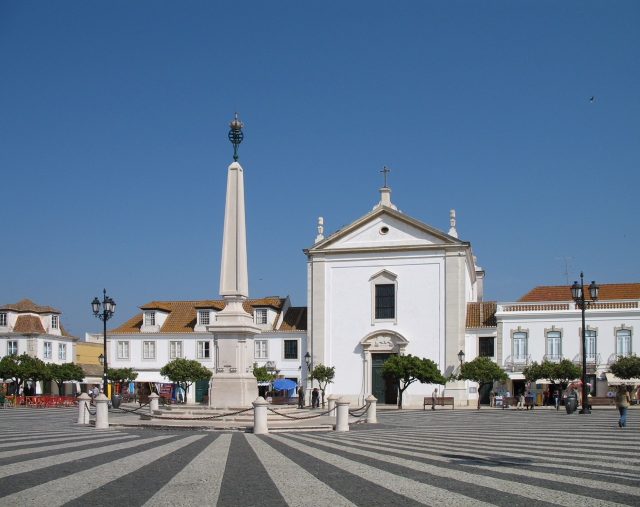 Portugal now has 28 Michelin Stars. A Michelin star is one of the highest honors a chef can earn for a restaurant. New stars for 2018: Gusto by Heinz Beck at Conrad Algarve in Almancil; and Vista Restaurant at the Bela Vista Hotel & Spa in Portimão.
Portugal voted the World's Best Golf Destination for 2017
For the fourth year in a row, Portugal has been awarded the title of World's Best Golf Destination at the Annual World Golf Awards. Portugal also won the title of Europe's Best Golf Destination 2017, after winning the same award in 2016, 2015 and 2014 , and in the Word Travel Awards for Europe in 2013 the title of Europe's Leading Golf Destination.
Pestana to build in 5-Star hotel in Alvor
Grupo Pestana will build a luxury hotel at Quinta da Amoreira, in Alvor (Algarve), with a planned investment of 50 million Euros. It will be the seventh hotel of the group in Alvor. An opening date has not yet been announced.
Constância to get 1st hotel
In Constância (Centro), the town's first hotel is under construction. The Villa Tejo Nature & Spa is an investment of 3.7 million Euros and is expected to be completed by December 2018. It will be a four-star hotel with 43 rooms, including five suites on the first floor, with a Jacuzzi on the balcony. It includes a complex of swimming pools (one indoor and one outdoor), restaurant, spa, auditorium and terrace.  All overlooking the Tejo River, looking south.
PortoBay building new hotel in Funchal's historic downtown
In 2019, the PortoBay group will open a new space in Funchal (Madeira) called PortoBay Old Town, and will have 70 rooms and will be on the central Rua in Santa Maria. Opening is scheduled by the end of 2019.
Pesca is the new restaurant of chef Diogo Noronha, with a specialty of fish
It just had a soft opening at 27 Rua da Escola Politécnica in Lisbon. Pesca features 2 dining rooms (one interior, which seats 18 people, and another outside, with a capacity of 32) and an impeccably dressed wait staff. The kitchen is also on view for diners.
Charkoal – a restaurant of Chef Cordeiro-  opens in the Marina of Oeiras
A new restaurant, Charkoal, with a rich base of Portuguese cuisine – with the dishes grilled on the charcoal (although there are some exceptions). There is gazpacho of strawberries at Charkoal (€ 3.20), the fish soup ala Charkoal (€ 4.50), the octopus salad (€ 9.50), fresh tuna ceviche (€ 10.90), and beef carpaccio, arugula, asparagus and orange and ginger vinaigrette (16.50 €).
More flights, more cities
The two biggest US airlines are adding three new routes to Portugal for 2018. United Airlines is adding seasonal service from its Newark hub to Porto. Delta Air Lines is adding a Lisbon flight to its Atlanta hub, and a new flight to the Azores from its New York JFK hub.
The United Newark-Porto route will begin on May 4, 2018, and be offered until October.
United will offer a daily non-stop flight on a Boeing 757. This will compliment their service to Lisbon from Newark and Washington DC.
Delta is adding two new routes to Portugal. Starting on May 24, 2018, Delta will offer non-stop service from New York JFK to Ponta Delgada, São Miguel Island, Azores. And Delta will offer a new direct daily flight from Atlanta to Lisbon starting on May 24, 2018. Both flights will be offered into September. The new Delta flights will be on 767 aircraft.
What's Tasty?

Chanfana
Chanfana. This tasty dish is served only in Central Portugal. It is a treat based on goat meat, slow cooked in a caçoila of black pottery in a wood burning stove, steeped in red wine, garlic, bay leaves, pepper, colorau (paprika) and salt.
Miranda do Corvo is called Capital of Chanfana, and Vila Nova de Poiares is called Universal Capital of Chanfana. No rivalry there…
Try it with lots of traditional sides and a glass of red wine.
Either way, from Poiares to Lousã, from Miranda do Corvo to Condeixa, this is a dish to enjoy!
What's Next?

Vila Real de Santo António
Some sun seekers drive past the town of Vila Real de Santo António in the Algarve. But they are missing a real treat. Look at it as a little Lisbon – here's why…  Set between Spain, Castro Marim, Tavira and the Atlantic Ocean, Vila Real is a new town in the timeline of Portuguese history.
The mouth of the Guadiana River divides the Portuguese Algarve from Spain, and for many years the only Portuguese town that protected the territory in that area was Castro Marim. Fishing became a big issue by the 18th century – leading the crown to take action. A Royal Charter was signed on December 30, 1773, which called for the creation of a new city right in plain view of Spain – and Vila Real de Santo António was born.
Vila Real rose where there was once a small fishing village called Santo António da Arenilha. Sebastian José de Carvalho e Melo, better known as Marquês de Pombal, prime minister to King Dom José I, was the man responsible for the creation of the plan. The building of Vila Real was quite fast; In March of 1774 they laid the first stone and by August of the same year the  Customs House was finished, and the construction of the church had begun. The buildings were built in the same way as the downtown Lisbon would be, with prefabricated parts that were later set in place, making the construction more uniform and faster. The works were completed by May 13, 1776. The city was developed in a perfect urban grid, centered on the Marquês de Pombal Square. It was a shining gem on the banks the Guadiana River. When Lisbon was rebuilt after the earthquake of 1775 – Vila Real de Santo António would be the model.