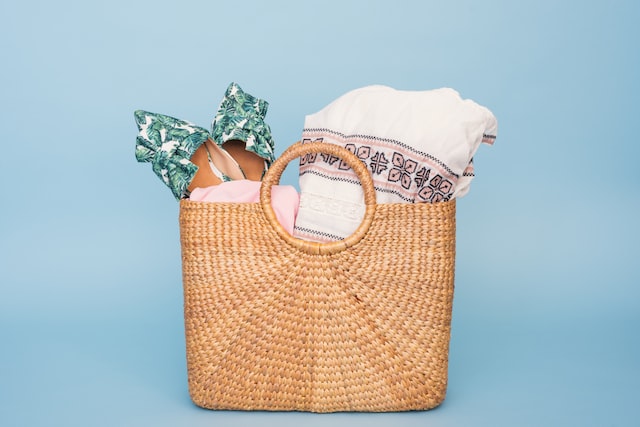 Laundry is definitely not one of the great perks of traveling, but it's a necessary evil of being on the road.
Laundry is an issue that must be dealt with regardless of whether you are staying at a five-star resort for two weeks or budget-choice housing for an extended period of time.
Traveling often and living out of a suitcase may be challenging. If you are using budget flights so you can only bring one small backpack, or if you're up for a long trip, you will simply have to figure out a laundry solution that works for you.
Being on the road is not an excuse to go around in dirty clothes. Doing laundry on the road will become second nature to you, and you'll no longer give it a second thought if you consider our tips. So, read on!
Use a laundry service
These days, you can do your laundry just about anywhere around the globe. These establishments may offer a full laundry service, where you may simply leave your filthy laundry and get it later, clean and folded. Several companies in larger cities offer pickup and drop-off services.
You can also always find traditional laundromats where you can use the washer and dryer on your own. Their costs are usually lower than the all-inclusive laundry service. When using laundromats, however, you'll usually have to provide your own detergent and softener. If you're traveling with limited luggage space, it may be inconvenient to pack the entire bottle. Luckily, there's an easy solution! Recently, sheets of laundry detergent have appeared on the market that are easy to pack, especially if you have limited space.
Search online for the laundry services in the city you're in, or simply ask around if you're in a smaller town. Dry cleaning, as well as care for sensitive items, are also available.
Sink washing
If you don't have access to a laundromat during your stay, you may always resort to washing your clothing in the sink of your hotel room. Those who think that backpacking is the best way to travel often use this trick to wash their clothing.
If you're in dire need of clean underwear or get rid of a little stain, a hotel sink or bathtub will do. One effective method is to fill a sink with lukewarm tap water, then block off the drain. Soak your garments for an hour in water and washing detergent. An hour of soaking may not be enough to remove all stains, in which case you may attempt rubbing them. Find a free hanger in your hotel room once you've rinsed and squeezed the extra water out of your garments. The hanger can work perfectly for airdrying your clothes.
Wash your clothes outdoor
If you're the adventurous sort who enjoys camping, most of the suggestions we've made so far won't be of much use to you. But have no fear!
Most of our forefathers had to make do without washing machines. If you must do laundry in a body of water such as a river or lake, use an environmentally friendly detergent. Soap the stain up, scrape and then rinse. Before you hang your clothing up to dry, you should clean the sides of your tent so you don't waste time rewashing your clothes.
Use your hotel's laundry services
Staying at a hotel means you probably won't have to do the laundry yourself. Hurray! Have the front desk tell you whether laundry facilities are available at the hotel. If that's the case, your laundry will be washed, dried, ironed, and folded before being returned to you.
However, depending on where you're at, these amenities might be extremely pricey. Therefore, it's best to ask them for a price while you're at it.
Washing bag
Waterproof plastic bags can be used in place of a traditional washing machine. Sounds weird? Well, don't knock it till you try it.
There are multiple such bags on the market made with the express purpose of making it easier to launder clothing on the go. However, any waterproof bag would do the trick.
Just toss your dirty clothes in the bag, add a little bit of detergent, fill it with hot water, and zip it up! Give everything a good shake or stir, and then let it aside to soak for a while. After soaking, take the clothes out and rinse them in the sink.