In this time where travelers from the United States are limited in the destinations they have to choose from, looking for a relaxing getaway along the beach while also maintaining safe distances from others can pose quite the challenge.
Luckily, travelers can look no further than Las Brisas Acapulco located on the Mexican Pacific coast, NIZUC Resort & Spa, located on the beautiful Punta Nizuc in Cancun, and Baros Maldives, located in the Republic of the Maldives, at the heart of the Indian Ocean. Each of these resorts are in destinations open to US travelers, and feature a wide variety of private amenities, allowing guests to relax at ease without the crowds.
Mexico: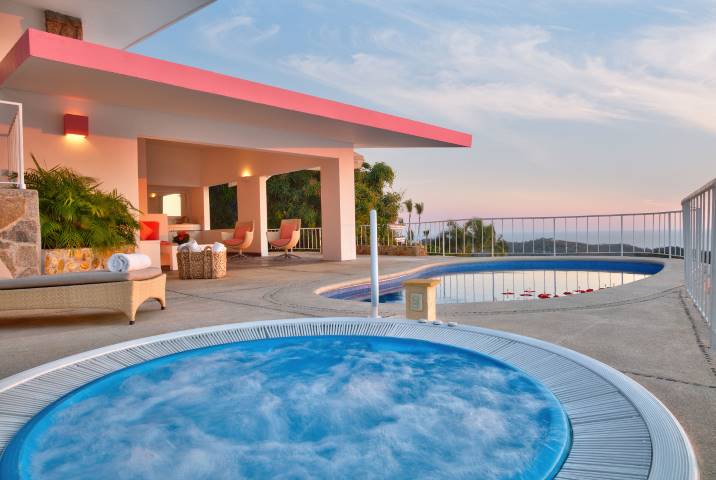 Las Brisas Acapulco: Guests can book a private casita, an independently built accommodation with its own private pool, allowing maximum social distancing to enjoy a much-needed getaway in their rooms. The best part: visitors don't have to sacrifice affordability for privacy. Rates for a private pool casita start as low as $150 USD per night. For added solitude, guests can also order room service and have it delivered through a box in the wall of each room, making it unnecessary to interact with anyone outside of the room. For guests interested in venturing out and exploring the resort's grounds, they can also rent one of the famous private pink and white jeeps for easy transportation throughout the property.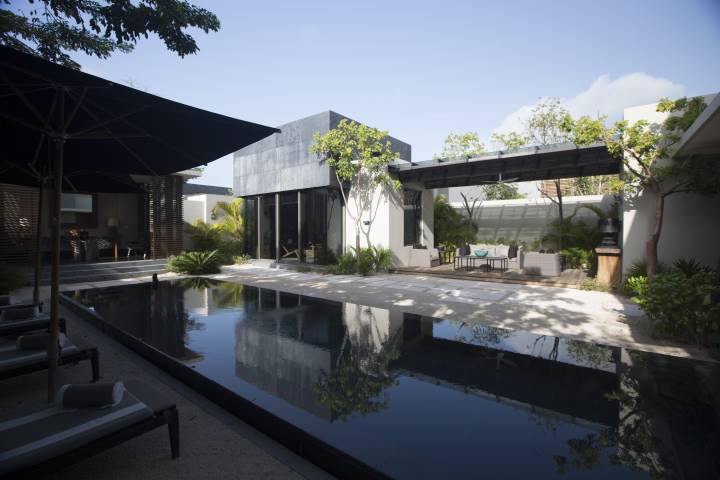 NIZUC Resort & Spa: The NIZUC Villa had elegant accommodations that provide 5,380 square-feet of grandiose accommodations with an intimate and private setting. The villa features a spectacular rooftop sundeck, lush outdoor patio, a private infinity pool, and an outdoor nature-inspired shower and tropical gardens. In addition, guests won't be left wanting as the villa offers butler service to cater to every need while NIZUC Spa therapists are able to do treatments in their private villa – so there is no need to even leave the villa throughout their stay!  For those looking to get out of the villa and explore, the resort offers a variety of experiences and amenities including private beaches away from the main Cancun crowds, private dining on the beach or ocean pier, a Dom Perignon Wine Cellar Experience for two or four, chartering the NIZUC yacht for private sunset cocktails or dinner and much more.
The Maldives: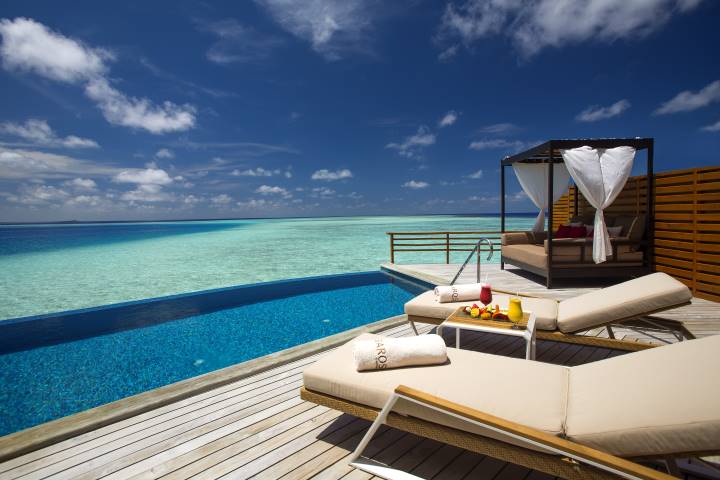 Baros: The 15 Water Pool Villas at Baros offer an elegant exclusivity in a stunning setting. Each over-water masterpiece has a private swimming pool set into a timber deck seamlessly blending the turquoise of the plunge pool into the blues of the lagoon. To go from one to the other, a stairway from the deck descends to the crystal-clear waters below allowing easy entry into the house reef waiting to be explored. Rich teak floors, comfortable furniture, luxurious bedding and a library of books fill the villas creating the perfect oasis.