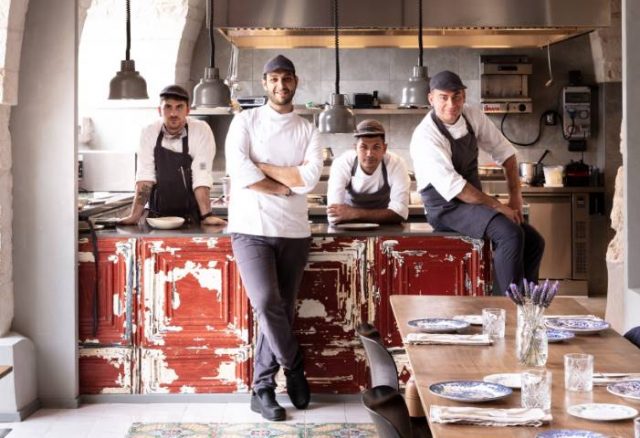 Paragon 700 Boutique Hotel & Spa in Ostuni, Italy, is delighted to announce new head Chef Giacomo Simone and Pastry Chef Valeria Di at Restaurant 700. Both joining with a wealth of international experience, they have created an enticing offering of brunch, lunch, dinner and unique tasting menus. 
At just 27 years old, Giacomo has previously worked in some of the most refined Italian hotels and his Apulian origins are concealed in every dish and are enriched by his desire to experiment and the experience he has gained over the years in different kitchens.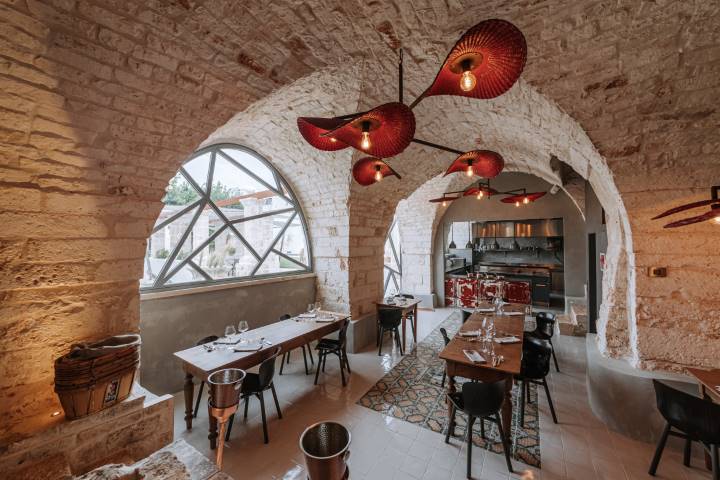 Starting at Restaurant 700 as Executive Sous Chef, Simone has honed his cooking techniques and has specialised in high-end hotel menus. The last time he set foot in an Apulian kitchen, he was 14 years old; now, almost 15 years later, he is back to lead Restaurant 700, creating a diverse menu, mindful to techniques and local raw materials, letting the inspiration for taste come directly from his native region.
Previously an architect, Valeria decided to take a different path and followed her great passion of cooking, particularly, pastry. Studying pastry and then training and working abroad in Paris with chocolate, now Valeria at Paragon 700 is the only female in the kitchen staff and is definitely leaving her mark. Similarly, to architecture, the precision, attention to detail and a constant balance of flavours and textures are the fundamental characteristics of her pastry.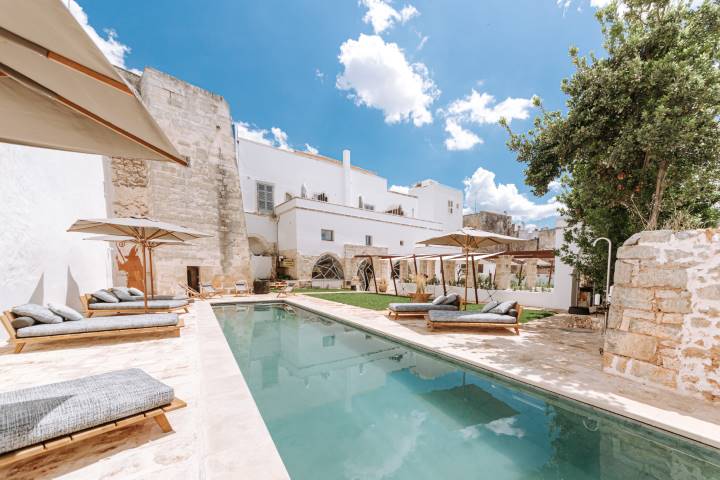 Restaurant 700 offers guests a unique menu that celebrates local ingredients and cuisine, providing an outstanding dining experience, offering impeccable service and the finest local vintages from the hotel's impressive wine cellar, which was formerly the historical buildings olive oil chamber. Restaurant 700 can be found in the centuries-old, vaulted stone chamber which opens onto the traditional oil mill transformed into a convivial table and the state-of-the-art kitchen. Beyond the patio, you can have breakfast, or dine in Ostuni's largest private garden.
Giacomo Simone says, "I strongly believe that the creations of contemporary cuisine have belonged to great masters of the past; our task now is to interpret them following our instinct and personal experiences, respecting the product without ever distorting its taste."
The new artistry under the two chefs is showcased through new brunch, lunch, dinner and special tasting menus as follows:
Brunch
The three-course meal begins with choices to appease guests with a sweet palate, with a freshly baked basket of pain au chocolate, pancakes, or French toast or for those looking for something savoury, mini croque madams, croissants and omelette or croutons with cheese and salami. For their main brunch dish, guests can enjoy a selection of breakfast favourites, Italian staples and classic dishes. From a classic club sandwich, Caprese salad with fior di latte cheese, rocket and tomatoes, to sea bass with Mediterranean herbs or sirloin steak served with potatoes and butter spinach, the menu will satisfy anyone and everyone's appetite. Desserts include Tiramisù with cocoa balls, tart with dark chocolate mouse and berries, ice cream or fruit and a tart and cake of the day.
Lunch
Restaurant 700's lunch menu offers starters including a Caesar salad, caprese with burratina di Andria and with added red prawns and tartare of amberjack, avocado and red fruits. In true Italian style, guests can move on to a first course with dishes such as burnt wheat Orecchiette with tomato sauce and cacioricotta cheese, spaghetti with clams and gnocchetto and Andria smoked sausage and broad beans. For mains, fried squid with red mullet, thin courgettes and lemon are offered alongside Mediterranean sea bass or Sirloin steak. To finish, guests have the choice of tartlet with chocolate mousse and seasonal fruit or a classic Tiramisu.
Dinner
Restaurant 700's gourmet dinner menu starters include codfish with baked tomatoes and basil, mackerel with yoghurt and carrots, veal with raspberries and celeriac and torcinello with puntarelle and mustard. The first course selection offers risotto with broad beans, pecorino cheese and lime, ravioli in the shape of cartellata alla cacciatora, spaghetti Bendetto Cavaliere with anchovies, majoram and pumpkin flowers and fusilli with scampi, artichoke and ginger. For the main course guests can enjoy suckling pig with cauliflower and apricot, podolian beef sirloin with caponatina and swiss chards, squid and asparagus and amberjack with peas and beetroot. For the grand finale, desserts include bread with oil and tomato, pasticciotto differente, pistachio with coconut and mango and cannolino and vincotto, honey and pepper. 
For those who want to go all out, Restaurant 700 also offers guests a five-course and seven-course surprise tasting menu which is available for dinner. 
For more information on the restaurant, visit www.restaurant700.com