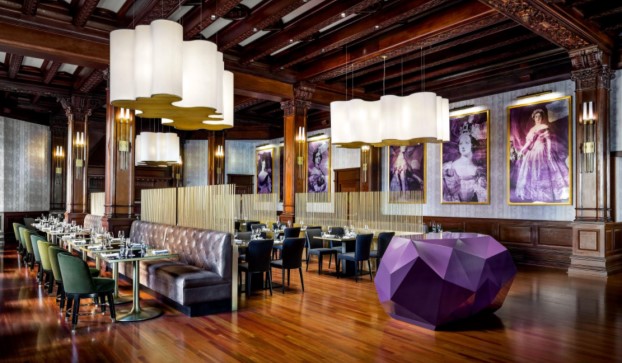 Fairmont Empress' signature restaurant Q at the Empress will be reopening for dinner service starting Friday, October 1, welcoming back locals and visitors alike to enjoy Pacific Northwest inspired cuisine in Victoria's most storied dining room.

Led by the culinary direction of Executive Chef Morgan Wilson, Q at the Empress showcases the best of British Columbia's farmers and artisans, utilizing locally sourced and seasonal ingredients that pay homage to the fresh and abundant flavours of the Pacific Northwest.

The restaurant's reopening comes on the heels of receiving its fourth consecutive Wine Spectator Award of Excellence, a coveted honour that Q at the Empress has received every year since it was reimagined in 2016.

"The menu direction of Q at the Empress was developed with the goal to offer diners a creative approach to coastal fine dining," says Executive Chef Morgan Wilson. "With a chef team dedicated to honouring our region's bountiful produce and culinary offerings, and an award winning wine list that pays respect to both local and international varietals, Q at the Empress is excited to reopen its doors and bring back Victoria's premier dining experience as a thoughtfully curated celebration of food and wine pairings."

Diners can look to enjoy menu staples such as starters like the Farro & Flax Bread with Empress Honey Butter & Bee Pollen or the Local Oysters with Blackberry Mignonette & Gojuchang, as well as new main dishes for the fall season like Olive Oil Poached Chinook Salmon with Watercress Potato Gnocchi or the Venison Osso Bucco with Malted Barlotta and Roasted Roots.

Seatings will be available from 5:30pm to 9:30pm daily and reservations are recommended.