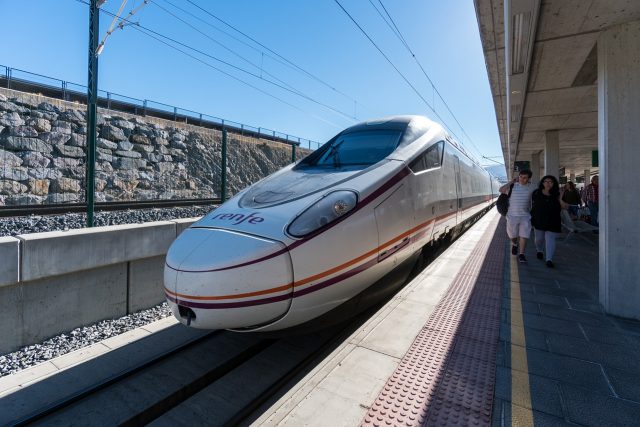 Rail Europe, the largest distributor of European rail products in North America, is offering multiple new and upgraded options for exploring Europe in 2019.
Below are product highlights, with more details available at raileurope.ca.

Eurail Global Pass Offerings Expanded
The Eurail Global Pass now features unlimited rail travel in 31 countries, with the addition of Great Britain*, Lithuania, and Macedonia in 2019. A new, more competitive pricing structure makes it a better deal as well. Compared to 2018 prices, Eurail Global Passes are now permanently up to 37% cheaper.

Travelers enjoy greater flexibility and do not need to decide up front where to go. Just begin travel within 11 months of purchase, and cover all multi-country travel with a single pass. Plus, with a price reduction of up to 37% on Eurail Global Passes, it becomes an economical choice even if traveling to as few as two countries. Eurail Global Pass prices in 2019 are closely comparable to the 2018 Two Country Select Pass prices. To accommodate shorter itineraries, a new 3 days in one month Eurail Global Pass has also been added for 2019. Travelers can now choose a flexi pass offering 3, 5 or 7 days of unlimited travel within a 1-month period, or 10 or 15 travel days to be used within a 2-month period, with a choice of consecutive or non-consecutive travel days. They can also opt for a continuous pass good for 15 or 22 travel days, or 1, 2 or 3 travel months.

*Note that Eurail Global Passes purchased in 2018 will not be valid for use in Great Britain in 2019. Eurail Select Passes and Saver Passes purchased in 2018 will still be valid for travel in 2019, even though the passes will be discontinued as of Dec. 31, 2018. Check Rail Europe's Eurail Global Pass page for details.

Eurail One Country Pass
For those travelers who wish to explore a single country, the Eurail One Country Pass is now available for 6 days in 1 month. Choices now include 3, 4, 5, 6, and 8 days in 1 month. (The France Pass remains 1-8 days in 1 month.) A Eurail Lithuania Pass and Eurail Macedonia Pass are also new.

New Eurail Senior Fare
Now seniors ages 60 and over receive 10 percent off the adult fare on any Eurail Global Pass or Eurail One Country Pass for 1st and 2nd class travel. Eurail's existing programs include discounts for Youth ages 12 to 27. Children up to age 11 travel for free when traveling with an adult, but not with those using the Senior Fare. See Eurail Global Pass for details.

More Choice with Eurail Greek Islands Pass
Domestic and international options are now available on the more comprehensive Eurail Greek Islands Pass, which has expanded to include 53 participating islands. The international option, available in 1st and 2nd class, is valid for 6 trips within 1 month, with one round-trip Italy-Greece ferry connection and 4 domestic trips, including Trainose rail/bus transfer from Patras to Piraeus. A new 5-trip option is available in 2nd class for 5 domestic trips within 1 month as well. For more details, access Eurail Greek Islands Pass.

Coming Soon! New Direct Routes Between France and the Netherlands
Thalys is opening new routes that will provide direct connections to Roissy – CDG Airport and Marne-la-Vallée (Disneyland Paris, La Vallée Village) from Brussels, Antwerp, Rotterdam, Schiphol Airport, and Amsterdam. Tickets are now available through Rail Europe for travel starting in April 2019.

Coming Soon! Switzerland Berner Oberland Pass
Those who wish to explore the Bernese Oberland region including Bern, Lucerne, Brig, and Emmental can use the new Berner Oberland Regional Pass for travel by rail, PostBus, or boats on Lake Thun and Brienz. Available for both 1st and 2nd class travel and one flat fee for children, the pass features more than 15 mountain excursions. Choices include 3, 4, 6, 8, or 10 consecutive days, valid for travel April 20 to Oct. 31, 2019. The Berner Oberland Pass is anticipated to become available for purchase through Rail Europe beginning in March 2019. Check Rail Europe's dedicated rail pass page regularly for updates.