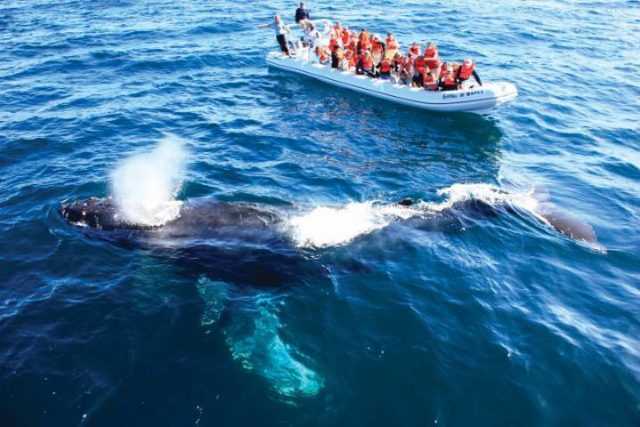 Riviera Nayarit, Mexico invites travelers to spend the holidays abroad in the tropics as multiple luxury resorts in the region are offering special rates and unique events for the holidays. Guests can experience traditional Mexican traditions like tossing an Ojo de Dios towards the Christmas tree while making a wish or a traditional energy cleansing ceremony before receiving the New Year while also sticking to traditions from back home.
Situated on the same latitude as the islands of Hawaii, Riviera Nayarit boasts tropical and beach-accessible weather year-round. December and January are perfect times to visit, as travelers can admire whale watching, birdwatching and polo season.
HOTEL SPECIALS + EVENTS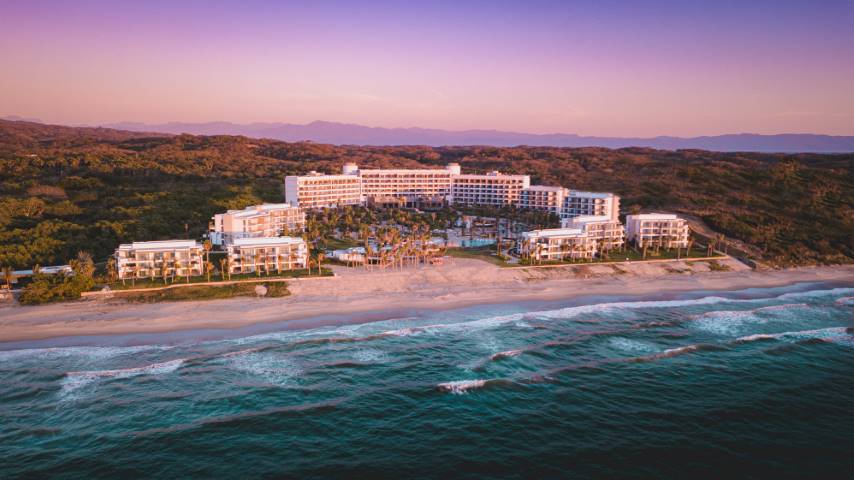 Conrad Punta de Mita: Guests looking to celebrate the most wonderful time of the year with friends and family can take advantage of the festive offerings including the Merry & Bright Festive Package that offers 10 percent off room rates and $200 resort credit per stay. Agave fans can discover agave spirits including Sotol, Mezcal, Raicilla and Tequila paired with tapas orchestrated by Executive Chef Victor Palma, an intimate 5-course dinner, or even make their own Mezcal in the Conrad's own Agave Studio. On Christmas Eve, guests can partake in a traditional Huichol shamanic energy cleansing ceremony before the dinner buffet. On December 27, the Conrad hosts the Mexican Kermesse – a carnival with street food, family-friendly games, music, and dancing.
W Punta de Mita: The property is hosting back-to-back Christmas and New Years celebrations featuring live performances and culinary delights that are surely not to be missed. Kick off the festivities on Christmas Eve with a special dinner at the resort's popular Mexican eatery, Venazu, which is continuing the celebration through Christmas Day with an all-you-can-eat taco bar and unique handcrafted cocktails. Ring in the New Year with the resort's epic New Spirit 2022 extravaganza where guests can enjoy tasty international food stations complemented by live performances, DJ sets, and traditional Mexican rituals to promote a prosperous year ahead.
The St. Regis Punta Mita Resort: This resort is located on a private peninsula with pristine beaches and lush landscapes, making it the perfect escape for families looking to social distance during the holidays. The resort has put together a family activities calendar that allows children to hand-deliver their letter to Santa Claus on Christmas Day and join their talented pastry chef in at the Sweet Treats Workshop to learn how to prepare a gingerbread cookie house. Guests of all ages can make a wish and toss an Ojo de Dios up towards the Christmas tree, it's a votive object made by weaving a design out of yarn – to experience an authentic Mexican tradition.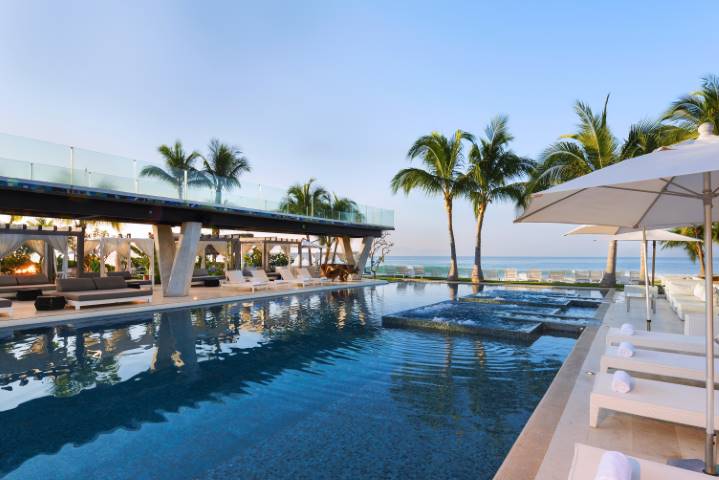 SEASONAL ATTRACTIONS
Whale Watching Season: Whale watching in Riviera Nayarit is a spectacular water activity and one of the most popular things to do while vacationing in the destination between mid-December to end of March. Whales actively engage in many types of surface behaviors, such as breaching (jumping out of the water), rolling, blowing, flipping and even singing. Each type of whale has their own personality, humpback whales for instance, are curious and these "friendlies" as the locals call them, will often approach Mexico whale watching tour boats and float under or around the boat for many minutes. Nuevo Vallarta, Bucerias, Punta Mita and Sayulita are a few of the beach towns where guests are able to witness whales.
Polo and Horseback Riding: There is perhaps nothing more beautiful than a horse frolicking along the seaside during sunset and Riviera Nayarit provides delightful ways to enjoy the equestrian life. The Riviera Nayarit Polo Cup is played in December at La Patrona Polo and Equestrian Club in San Pancho. They and other clubs offer year-round horseback riding through the jungles around Nayarit, romantic surfside settings, walking on the Sierra Madre foothills or wading through natural mountainside creeks and streams.
Bird Watching: With so many ecological sanctuaries, Nayarit offers some of Mexico's best bird watching. San Blas, about two hours north from the Gustavo Diaz Ordaz (PVR) airport, has at least a dozen different ecosystems, and is home to 250 bird species. Among the best times to visit is during Mexico's San Blas International Festival of Migratory Birds, which occurs annually between the last week of January and beginning of February. Other nearby bird watching sites include the Tecuitata community and microclimate hill, Singayta and Isla Isabel where humpback whales breach and whale sharks feed swimming against the nutrient currents flowing out of the estuaries.
Swim with Whale Sharks: The Port of San Blas is home to one of the most privileged locations to swim with whale sharks as they thrive in tropical warm waters. The whale shark is a very large, slow moving, filter-feeding fish that poses no threat to humans. Visitors can join local tours to swim along these majestic creatures and connect with nature.
Presenting the perfect meld of nature, luxury and authentic eco experiences, Riviera Nayarit is more accessible than ever with several direct flights to Puerto Vallarta International Airport (PVR) from Mexico City or via the U.S. through Houston, Dallas, and Atlanta.
For more information on Riviera Nayarit, visit www.rivieranayarit.com.