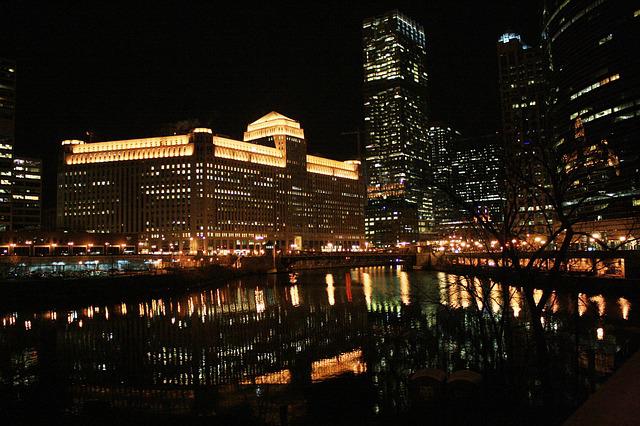 Nightlife in Chicago is all about unbridled excitement. From live music venues to dance clubs and the best wine bars, there's something for everyone at night in the city. The best part? It never gets old here; the more you explore, the more you'll find. 
What better way to experience everything Chicago offers than spending a few romantic nights together?
If you're looking for ideas for your first date in Chicago or how to make a date more exciting, check out our suggestions below. Whether you fancy exploring downtown or trying something new outside of the city center, these activities will have you wanting to stay up all night.
Hire a Limousine for a Night on the Town
A night on the town is not complete without a luxurious limousine ride. And there is no better city for a romantic night out than Chicago. Whether you want to enjoy the sights and sounds of the cityscape or spend an intimate evening at a five-star restaurant, a limousine can help you make the most of your night. A professional chauffeur will be happy to take you wherever you want to go, and you can relax in style as you enjoy all that Chicago has to offer.
Echo Limousine is a Chicago limo service with a wide selection of vehicles; they can provide the perfect transportation for any occasion. Whether you're looking for a classic car for a night of dining and dancing or a luxurious SUV for a night of club-hopping, Echo Limousine has the perfect ride.
Ride a Glass-bottom Gondola on the Centennial Wheel
If you and your date are in the mood for something more adventurous, consider exploring the city from the water. Rent a glass-bottom gondola and head up to the Centennial Wheel at Navy Pier. This 30-acre waterfront park has a range of activities to keep you and your date entertained, from an illuminated pool and fire pit to concerts and festivals.
Tour Michigan Avenue by Horse and Carriage
Nothing says romance like learning to drive a carriage with your partner. Head out to the Windy City's main drag, Michigan Avenue, and set off on a horse and carriage ride. You'll feel like you're in a Jane Austen novel, exploring the historic district and taking in all of the city's culture and architecture. You can choose the route you take, whether you want to go up the avenue or explore the nearby side streets.
Set sail across Lake Michigan
If you and your date enjoy exploring the great outdoors, consider sailing across Lake Michigan on a boat. Why not try something a little different than a regular daysail? This romantic activity offers stunning views of the Chicago skyline from a new angle. Sail with the city lights twinkling below, and the sight will enrapture your date.
Watch a Broadway show at Chicago Theater
When it comes to experiencing Chicago nightlife, nothing beats a show at Chicago Theater. This gorgeous 101-year-old building is one of the oldest in Chicago, making it a landmark that your date will love exploring.
Be sure to snag tickets for one of the theater's many Broadway-quality shows, like Hamilton or The Lion King. You'll also get to experience the intimate setting of the theater, helping to make it even more romantic.
Tour Chicago By Helicopter
This is one of the unique ways to explore the city, and it's also a great way to see the sights that a normal helicopter flight misses. If you and your love enjoy seeing the Chicago skyline from above, consider renting a helicopter and exploring the nearby Chicago lakefront.
Tandem Bike Along the Chicago Lakefront Trail
Biking alongside your partner on the Chicago lakefront trail is a welcoming idea. The trail spans 16 miles along the Chicago lakefront and is perfect for cyclists. The path is well-maintained and safe enough for companions of all ages to explore together.
Chicago is a vibrant and exciting place to spend time with your partner. This sprawling city is brimming with culture, history, and great places to spend time with your boo. From exploring the city by foot, gondola, or helicopter to indulging in some of the city's fine food and wine, you'll be able to experience everything Chicago offers.