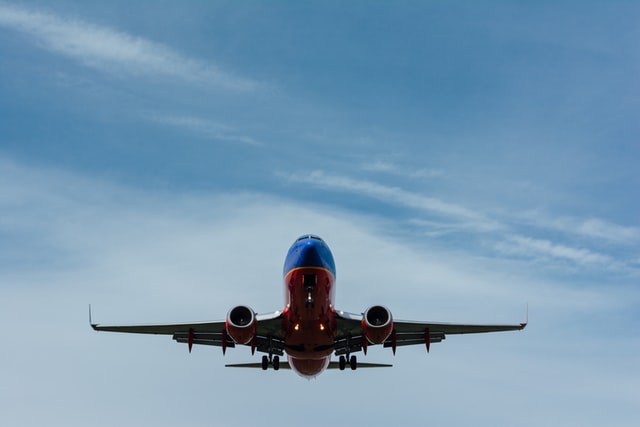 Traveling while pregnant gives you one last chance to explore the world before needing to take a break to begin your new life as a mom. Air travel is generally considered safe until you're 36 weeks along, as long as your pregnancy is 'low-risk'. But research has revealed that pregnant women are taking unnecessary risks, including one-third of them not being appropriately insured when they fly. So how do you ensure that you and your unborn baby travel enjoyably and safely by air?
When you should and shouldn't fly
The second trimester is generally the best time to fly. It's safe to fly in the first trimester but, as up to 80% of pregnant women experience morning sickness, it's often best to wait until you're 12 weeks along. Most airlines permit pregnant women to fly until they're around 36 weeks pregnant. But, if you're carrying twins, this goes down to 32 weeks. If you have any pregnancy complications, such as high blood pressure, diabetes, or previous miscarriages, always get guidance from your doctor before jumping on a plane.
Staying safe in the air
Ideally, you should stick to domestic flights as these lower your risk of developing a blood clot. Thankfully, the risk is low at around 1%, but it's something to be mindful of. To reduce your chances of getting a blood clot when flying, regularly get up and walk down the aisle. When seated, always wear your seatbelt below your baby bump. This will keep you and your baby safe if you suddenly hit any turbulence. If you're worried about how you'll cope with the flight while pregnant, take things with you to keep you busy, such as a book or tablet. You could even use the time to come up with a postpartum gift list for you and your baby. Your loved ones will want to spoil you after you give birth, so give them some ideas on what you'd like. Care packages make life a little easier, while some cozy nightwear, such as a new robe, can be practical and comfortable. Plus, you can take it in your case with you when you venture on your first trip with your baby.
Plan ahead
Most airlines give pregnant passengers priority boarding. This gives you extra time to get seated and comfortable. Make sure you alert your airline to your pregnancy and request this as it will protect your baby bump from accidentally being knocked by another passenger and will ensure you stay stress-free. It's also a good idea to book your seat in advance. Opt for an aisle seat as you get more space and it will make it easier for you to get up and stretch your legs and use the bathroom.
As an enthusiastic traveler, you won't want to give up flying by air just because of your pregnancy. And there's no need to as these tips will help you safely travel by plane before your baby's entrance into the world.