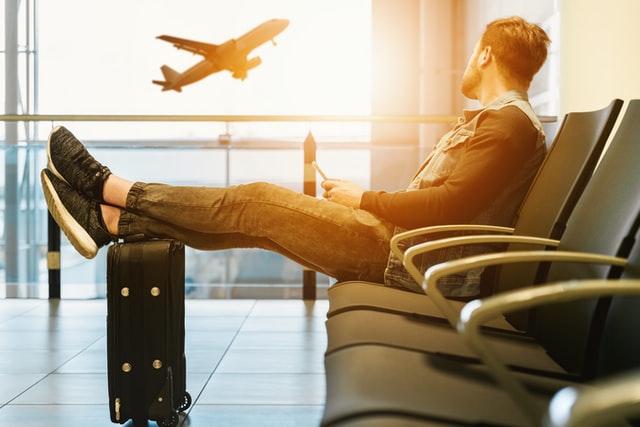 If you want to study abroad, you must travel; even if it is a considerable distance, you will still need to prepare yourself. Thus, it is important to ensure everything is in check before going on your travel.
An important question now emerges; the question is how to travel while in college? What are you meant to do? How should you prepare for it? The following advice should satisfy each of these questions, so let's get on to it.
In these modern times, students' study essentials are mostly online services that help them study. Ensure you bookmark sites where you get materials such as interesting proposal essay samples and other free examples. In short, carry everything that would help you cope with the educational structure of a new campus.
Save money
Money plays an important role in traveling as you will mostly be expected to buy things while moving. You will also be going to a new place, which means you will need to get the essential things to help you cope. After selecting a place you want to travel to, it is good to research the cost of living and the general financial state of the country.
This will give you an estimate of how much you will need, thus guiding your savings.
You can save money by getting a small part-time job that can pay you a good amount. You can also save from pocket money and allowances.
Decide on where you want to travel to
The decision is often the hardest part, but don't panic; it is quite easy if you consider some factors. First, if you are traveling for educational purposes, the University of your Choice will decide where you want to travel. Also, consider the course you want to study and research for countries with universities that offer these courses.
You could check for the best countries for education which include
United States
United Kingdom
Germany
France
Canada
Japan
Switzerland
Australia
You could investigate these countries and explore their universities, check for the courses that interest you, and that would help you narrow a location.
Visit a doctor
Consult a doctor to ensure that you will be traveling in good health. Conduct all-around tests and check-ups. Check for important complications like
COVID-19
Hepatitis
Cases of flu
Tuberculosis
Chickenpox etc.
After the check-up, get a medical report from your doctor and make sure you travel with it. Take necessary vaccines and bring along any drug that you depend on.
Apply for a passport and Visa
A valid passport and vaccine certificate are important as it serves as your pass into the country. Without one, you wouldn't even be able to travel in the first place. If you have a passport already, ensure it is not expired and ensure that it will serve the duration of your stay.
Travel Insurance
Travel insurance would save you a whole lot. This is to shield you from any probable issues while you study abroad. This will ensure benefits like emergency evacuation and so on.
You could also get health insurance, but the travel insurance provides:
Coverage in the case of a canceled or delayed flight
Lost or stolen luggage
Emergency cases and natural disaster
Get your essentials
To save yourself the stress of finding stores on the first day, ensure you get all you need upon landing. Ensure you pack clothes; if you are going to a hit place, pack accordingly. If you are going to a cold place, do the same. Make sure you pack things like chargers, toothbrushes, deodorants, etc.
Make reservations for a place to sleep.
Make sure you make a reservation. The package might cover this if you are using a travel agent. Be sure to confirm, though, that you don't want to be stranded in a foreign place.
Conclusion
Traveling is generally thrilling, but doing it for the sake of study is just on a different level. Traveling for study offers you an opportunity to develop new social skills and learn new culture while mastering a discipline. Traveling abroad for study broadens the perspective of students and makes them more flexible and diverse. Make sure that before you travel, you make plans that would enable you to blend seamlessly with the fabric of a new place.
You do not only need to prepare yourself for the journey alone, but you should also plan on how to settle down. It would be best if you also made arrangements to learn specific cultural values and so on. For example, if you are traveling to a country that has its language, part of the preparation would encompass learning a bit of the language.