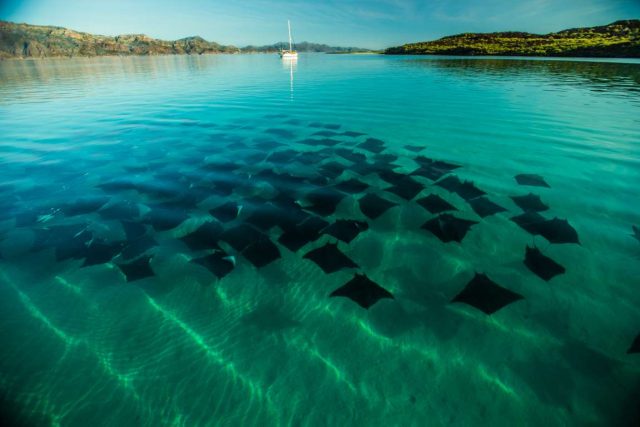 Set Sail on an Excursion of a Lifetime in the Bay of Loreto!
Nestled along the coast of Baja California Sur on the eastern side of the Baja peninsula, Loreto is a hidden gem waiting to be explored – on land and sea! With year-round sunny skies, warm weather and placid waters, embark on a sailing trip to explore the extraordinary Bay of Loreto and the natural beauty of the region.
The Bay of Loreto, a protected National Marine Park is the perfect place to set sail in the Gulf of California – the body of water famously referred to as the "aquarium of the world" by Jacques Cousteau, thanks to its extraordinary array of marine life. A UNESCO World Heritage Site, the Bay of Loreto is home to nearly a third of the world's marine mammals, over 170 types of seabirds, and more than 700 different fish species. From a variety of whales (including the majestic blue) to dolphins, rays, and more, a day on the water can deliver bucket list wildlife sightings. Meanwhile sportfishing aficionados can look forward to reeling in the catch of a lifetimes including yellowtails, red snappers and dorados.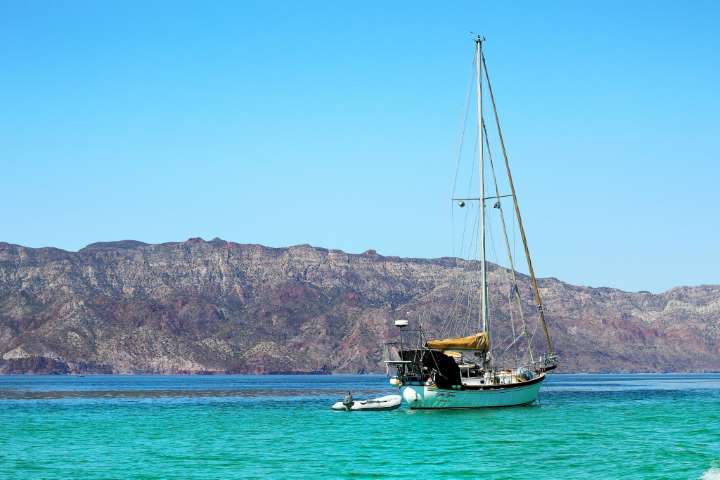 Novice and expert sailors alike will find options to "wet" their appetites for waterborne adventures. Trusted companies such as Loreto Land and Sea Tours offer both crewed and uncrewed sailboat and catamaran charter options while tour operators such as ABT Sailing have multiple day and multi-night cruises to consider. Sailing in the Bay of Loreto is truly an off the beaten path experience of exploring the five uninhabited Islands of Loreto. Cruising around the islands brings deserted beaches, secluded coves and fishing villages, kayaking, swimming and paddle boarding in the water and hiking on land.
Loreto is home to two marinas, the smaller being Loreto marina right in town and the larger is the new and upscale Marina Puerto Escondido. Charters and tour operators can be found in both locations.
Charming, walkable and filled with rich culture and history, the town of Loreto, one of Mexico's prized "Pueblo Magicos," is an under the radar – but easy to get to gem of a destination. With nonstop flights from Dallas and Phoenix on American Airlines, from Los Angeles on Alaska and from San Diego via the Cross Border Express Bridge to the Tijuana Airport, Loreto offers the start to an epic sailing adventure and an authentic, memorable escape.
Pre and post sail, visitors to Loreto will find an abundance of hospitality and dining options to choose from, a majority of which are family-owned, creating a warm, intimate and guest-friendly atmosphere.