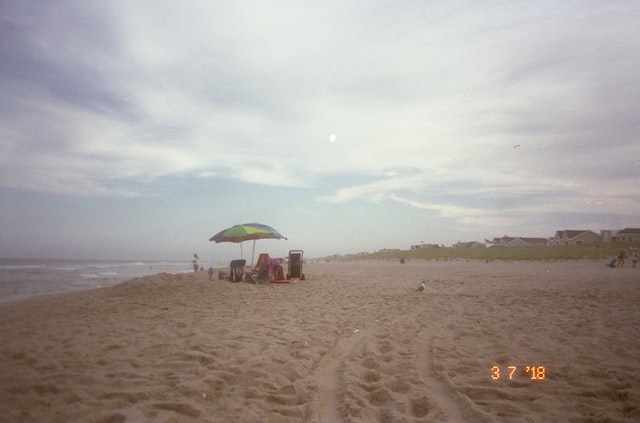 If you're in search of a relaxing vacation spot that offers picturesque coastal views, fresh seafood, and endless activities, then Long Beach Island is the perfect destination. Located off the coast of New Jersey, this charming barrier island stretches over 18 miles of pristine beaches, quaint towns, and rich history. And one of the best ways to experience the island's charm is by renting a vacation home.
In this blog post, we'll take a closer look at why staying in Long Beach Island is such a popular vacation spot, as well as the benefits of staying at one of many long beach island rentals.
1. Long Beach Island offers a variety of rental options
From charming cottages to luxurious beachfront estates, there is something to suit every taste and budget. Whether you're planning a romantic weekend getaway or a family vacation, Long Beach Island has everything you need to make your trip an unforgettable experience. With miles of pristine beaches, delicious seafood restaurants, and a wealth of activities and attractions, Long Beach Island is the perfect destination for those looking to escape the hustle and bustle of daily life and reconnect with nature.
2. Enjoy the beautiful beaches and scenic views
Long Beach Island, located off the southern coast of New Jersey, offers a range of activities and attractions for visitors of all ages. Spend your days lounging on pristine beaches, swimming in the Atlantic Ocean, or exploring the area's various beach towns. Take a stroll along the boardwalk or browse the local shops, many of which offer unique handmade items and souvenirs. When it's time to eat, indulge in delicious seafood at one of the island's many waterfront restaurants, or enjoy a more casual meal at a local diner or café.
3. Vacation rentals come fully furnished
One of the benefits of choosing a vacation rental is that they come fully furnished, providing all the comforts of home during your stay. From towels and linens to kitchenware and appliances, everything you need is right at your fingertips. This makes packing for your trip much easier since you don't need to worry about bringing essential items with you. Plus, with fully furnished accommodations, you can spend more time enjoying your vacation and less time worrying about the logistics of setting up a temporary home.
4. Choose from a range of rental sizes and amenities
Whether you're looking for a cozy one-bedroom rental for a romantic getaway or a spacious six-bedroom home for a family vacation, Long Beach Island has the perfect accommodations for you, including various amenities, such as private pools, hot tubs, outdoor grills, and oceanfront views. With so many options to choose from, you'll be sure to find a rental that fits your preferences and budget.
5. Immerse yourself in the laid-back coastal lifestyle
Whether you are planning a family vacation or a weekend getaway, Long Beach Island offers ample opportunities to relax and unwind in the comfort of the quaint seaside town. From long walks on the beach to savoring fresh seafood delicacies, every corner of this enchanting island offers an experience like no other. You can also indulge in exciting water sports and thrilling activities, such as jet skiing, surfing, and paddleboarding. Book your Long Beach Island rental today and embark on an unforgettable journey filled with sun, sand, and surf.
In conclusion, a Long Beach Island rental offers much more than just a place to stay. It is a chance to experience the charm and beauty of coastal living. From stunning beaches and breathtaking sunsets to delicious seafood and fun-filled activities, this New Jersey barrier island has something to offer everyone. Whether you're planning a family vacation or a romantic getaway, a Long Beach Island rental can be the perfect starting point for an unforgettable adventure. Book your rental now and get ready to create lasting memories along the Jersey Shore.