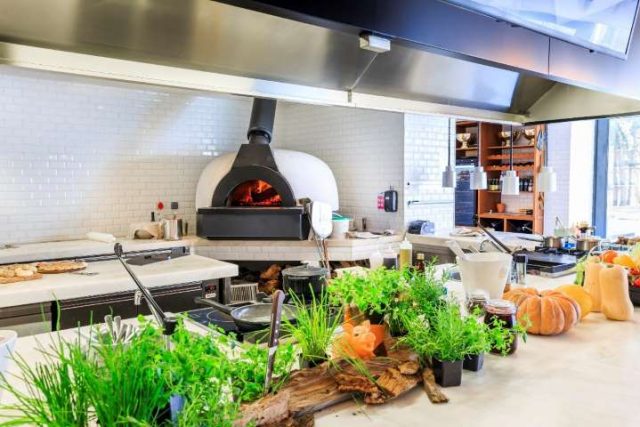 When in July 2017 the Santiago Hotel reopened under the management of DHM – Discovery Hotel Management – it has become a hotel unit dedicated to culinary and gastronomy experiences. Near the Alentejo coast, this hotel was intended to be a huge kitchen, where guests could watch all the moments of the confection of the dishes at the restaurant À TERRA.
In 2018 the next step was taken. It began by organizing some culinary workshops for guests and non-guests and was founded the Santiago Cooking Academy – masterclasses of two days where the participants can deepen their knowledge on a certain gastronomic theme and that are a moment of interaction with both the products and with the Chef.
Every month, a schedule is organized bringing together all of these experiences: from the Santiago Cooking Academy's thematic weekends to the short-term workshops – which may or may not be included in the value of the stay, but always open to outside participation.
All weekend programs include 8 hours of training and 2 meals, divided by two days (Saturday and Sunday). Drinks during meals and recipes are also included in the program. Prices vary depending on the chosen pack which can be without accommodation, or with accommodation in a single or double room.
On the first weekend of May, the masterclass will be dedicated to traditional Portuguese cuisine, where you will explore some homemade classics and take a visit to a vineyard in the region. On that Sunday mothers will be relaxing in a yoga class while the other participants prepare them a tasty brunch.
On May 11 and 12, and taking advantage of the increasingly warmer days, Santiago Cooking Academy focuses on the preparation of cold dishes, from gaspachos to sorbets and ice creams.
In addition there are workshops from Monday to Saturday, morning and afternoon (with the exception of the weekend where there is only one workshop per day), with a smaller duration and lower complexity (between 1 and 3 hours) but of considerable interest. You can learn how to make desserts, participate in a smoothies workshop, or discover the secrets behind Alentejo bread made in the hotel's wood-fired oven.
WEEKLY WORKSHOPS
Mondays | Barista Masterclass – included in the price of the stay | Mistery box – € 45
Tuesdays | Spring Salads – included in the price of the stay | Kozi's Pastry – € 45
Wednesdays | Slice & Dice – included in the price of the stay | Fish 101 – € 45
Thursdays | Fronzen – included in the price of the stay | Keep Calm It's Cooking – € 50
Fridays | Smoothies – included in the price of the stay | Ofyr Night – € 45
Saturdays | Snack attack – included in the price of the stay
Sundays | Breaking bread – included in the price of the stay
The free workshops last for one hour and include, in addition to the class, the recipe, the proof and the drinks. The paid workshops last for three hours and include class, recipes, a three course meal and drinks during the experience. For all of them, an advance reservation is required in order to guarantee availability. The full schedule is available at https://www.santiagohotel.pt/cooking