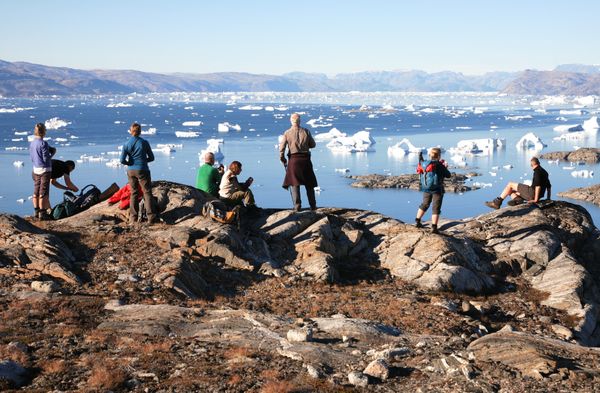 1. Sazan Island – opens to tourists in 2018 for the first time, Albania
Why 2018? Be the VERY FIRST tourists to visit Sazan Island – Albania's former secret military base which was once home to over 3000 troops and built to withstand a nuclear attack. With its abandoned buildings, underground tunnels and concrete bunkers, the island is a rich part of Albania's history and was once an isolated and unreached spot. The island is strategically located where the Adriatic and the Ionian seas meet and until now, tourists have not been allowed to visit.

Tour: NEW-for-2018 Walking the Secret South of Albania 8 days
Walk in Llogara national park, stroll along Albania's rivieria and visit UNESCO Butrint
Take a boat to the former military island of Sazan with secret tunnels and bunkers
Stay in the beautiful Ottoman town of Berat and walled city of Gjirokaster
Walk along the new section of the St Thomas trail
Hike through the breath-taking Cika Mountains and soak up Tirana's atmosphere
2. Bhutan – for entry-level trekking on the Royal Orchid Trail to 'The Last Shangri-la'
Why? Bhutan is a traditional Himalayan kingdom where a traditional Buddhist culture is carefully welcoming limited numbers of travellers. A NEW entry-level comfort trek follows the beautiful Royal Orchid trail in the rarely visited Eastern realm of an already isolated realm. The area is known as 'The last Shangri-la' on account of its isolation and sheer beauty. In this region, live the rare and beautiful black-necked cranes.
Tour: Black Necked Cranes & Royal Orchid Trek 15 days
Enjoy a flight across Bhutan along the chain of the Himalaya
Visit the Tiger's Nest, the beautiful Tang Valley and the monasteries of Bumthang
The Phobjika Valley, winter home of the rare Black Necked Crane
Camp in comfort and experience 'the last Shangri-la' on an easy paced 5 day trek
3. Mighty Cotopaxi, newly re-opened for 2018 – stand on the furthest point from the centre of the Earth in Ecuador
Why? Having been closed since August 2015, on 20 October 2017, the Ministry for Tourism in Ecuador announced that the summit of Cotopaxi (19,347 feet), one of the world's highest active volcanoes and Ecuador's second highest volcano, is declared safe and open for climbing.
Tour: Ecuador's Triple Crown 17 days
Climb Chimborazo (20,702 feet) and stand on the furthest point from the centre of the Earth!
Summit Cotopaxi and Cayambe (18,996 feet), Ecuador's second and third highest peaks
Acclimatise on Imbabura (15,144 feet) and Yanaurco (14,878 feet), plus skills training on Cayambe
Unique 4-day acclimatisation trek through the Cotacachi-Cayapas bio-reserve
4. Valley of the Marvels, France – set to get UNESCO status in 2018
Why?  At the heart of the range on the French side, the Parc National du Mercantour covers 7 valleys and 28 "perched" villages, including famous Belvedere at the entrance to the spectacular Gordolasque valley. One of the most interesting aspects of France's 10th national park is the valley below Mont Bego (9,422 feet), the "Vallee des Merveilles", the aptly named Valley of Marvels. In this valley are 40,000 mysterious ancient petroglyphs dating back to the Bronze Age illustrating weapons, cattle and human figures – the largest concentration is the whole of Europe.
Tour: NEW Undiscovered Alps and the Valley of Marvels 8 days
A superb one week walking holiday in the heart of the French Mercantour National Park
Go off the beaten track in the "Vallee des Merveilles" with our specially qualified guides to see the ancient petroglyphs
Quiet trails and wild trekking in the land of chamois, ibex and marmot
Enjoy French food in characterful refuges and gites
Visit Nice, the epicentre of Riviera glamour
5. Peru – the alternative Inca Trail to Machu Picchu
Why? Machu Picchu remains, unquestionably on everyone's wish-list. The classic trip, Inca Trail to Machu Picchu, can be successfully completed in 8 days (get your permit now as many 2018 dates are full).  However, this alternative Inca Trail for travellers with a bit more time, the trek starting near the lost Inca fortress of Choquequirao, is now rivalling the classic route.
Tour: Choquequirao to Machu Picchu, 13 days
Visit the lost Inca fortress of Choquequirao,  a rival to Machu Picchu in terms of size and splendour and llama-decorated terraces and called the 'Cradle of Gold'
Hike down to the Apurimac River through its awe-inspiring 6,560 feet deep Canyon
Follow the Inca Trail past untouched traditional Quechuan villages
Trek between the premier Inca sites of Peru finishing in Machu Picchu, this is the ultimate Peru holiday
6. For Families – unspoilt Portugal continues to break sales records

Why? A centre-based family holiday in a farmhouse in South West Alentejo, with extensive gardens featuring a fresh-water swimming lake, jumping platform, kayaks, table tennis, an African shower and hammocks. Home-cooked organic food cooked by the hosts, with veggies from their kitchen garden and lots of local wine. Immensely relaxing for adults while children can run, almost completely, free in the grounds.  Guided group activities, with expert qualified leaders, every day including surf lesson, rock climbing, river-kayaking and bike riding. Pleasing for children aged 8-18!
Tour: Family adventures in the Algarve, 8 days
Centre-based at a charming farmhouse in a remote and unknown corner of Portugal
Kayak along the river and the fresh water lake at the accommodation
Surf lesson, rock climbing, beach time, t-shirt painting, boat trips and much more!
Enjoy delicious home-cooked food and local wine
7. Greenland – has never been more accessible for 2018
Why? With the rise of Icelandair flights from across the USA and Canada to Reykjavik and a new American Airline service from Dallas-Fort Worth arriving in 2018, Iceland is already popular. What's especially exciting, however, is that the proliferation of routes has suddenly made Greenland so much more accessible, just a short hop across from Reykjavik, and the ice-filled fjords of this spectacular continent are attracting visitors who want some truly unique trekking. The Inuit settlements are full of colourful houses, friendly people, vocal husky dogs and smiling children and it's very special to experience these traditional hunting and fishing villages. Trekking is simply superb and we believe it's some of the world's most dramatic peak and glacier landscapes.  The ascent of Kuummiut Mountain (1000m) with views of the Greenland ice-cap is surely a lifetime highlight.
Tour:  Icefjords and Remote Villages of East Greenland, 12 days
Trekking beside ice-filled fjords and on rocky peaks
Some of the world's most dramatic peak and glacier landscapes
Visit remote and colourful villages of Inuit fishermen and hunters
Two nights in the Icelandic capital of Reykjavik
Exciting boat transfers amongst the icebergs
Fully accommodated, using hostels, village houses and a mountain hut
8. Sri Lanka – will welcome a record number of adventurers for 2018
Why? Sri Lanka has been left off itineraries due years of uncertainty but it burst back on the scene in 2017 and next year is set beat traveller numbers again. A small gem of an island, it hosts an abundance of absolutely everything – ancient Buddhist ruins, rain-forested peaks, spectacular colonial trains, vibrant green tea plantations, a cuisine bursting with flavour, many, many elephants, and the charming former capital Kandy home of the wonderfully named Temple of the Tooth. KE's Sri Lanka easier walking trip takes in all the classic sights but also has a 2-day trek of the spectacular Knuckles Mountain Range, and a climb to the summit of the scared Adam's Peak (3,280 feet) to catch the sunrise.
Tour: Sri Lanka Tracks and Trails, 14 days
Visits to the ancient city of Polonnaruwa, the natural rock fortress of Sigiriya, the cave temples of Dambulla and the former capital of Kandy, home to the 'Temple of the Sacred Tooth Relic'
Watch the sunrise from the summit of Adam`s Peak
Trek to World's End and through The Knuckles Mountains
Wildlife spotting in Sri Lanka's world famous national parks
Relax on palm-fringed, paradise beaches
9. Costa Rica – the 'Pura Vida' buzz gets louder for 2018
An absolute perennial favourite, Costa Rica as an adventure destination just goes from strength to strength.
Known as the 'Jewel of Central America', its mix of tropical rainforest, active volcanoes, deserted beaches, colourful wildlife, perfect climate and friendly people, makes it the most popular Central American country in 2018.
Tour: Costa Rica Walks and Wildlife, 15 days
Trek the slopes of Arenal Volcano & visit Corcovado National Park by boat
Rainforests, waterfalls and beaches on this Costa Rica holiday
Walk amongst abundent birdlife, including the elusive quetzal
Wonderful wildlife, including coatis, sloth and tapir
KE Adventure Travel offer over 350 holidays worldwide which include summiting Mount Toubkal in Morocco to trekking to Everest basecamp.