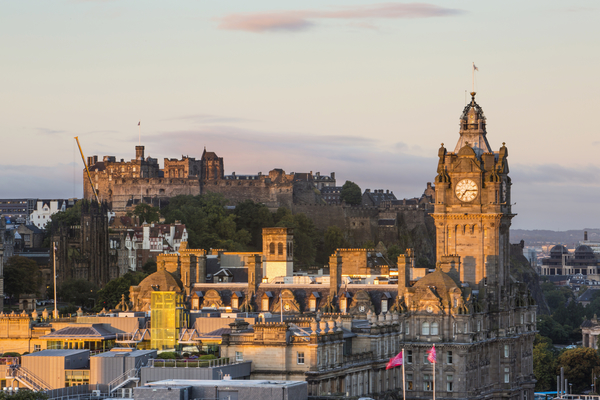 125 years ago the first collection of Sherlock Holmes stories were published, and the rest is history.
Saturday, 14 October marks the 125th anniversary of the publication of the first collection of Sherlock Holmes stories, The Adventures of Sherlock Holmes. Scotland, as the birthplace of author Sir Arthur Conan Doyle, is the ideal location for following in the famous detective's footsteps, with dedicated tours as well as the chance to explore Scotland's wider literary heritage.
In 2004 Scotland's capital city Edinburgh was designated the first UNESCO City of Literature. Sir Arthur Conan Doyle was born in Edinburgh in 1859, the beauty of the city provided the perfect inspiration for his writing. Scotland is also the birthplace of other literary giants such as Irvine Welsh, Robert Burns and Ian Rankin. With such a literary pedigree, check out what's in store for literature lovers and would-be detectives in Scotland this autumn.
T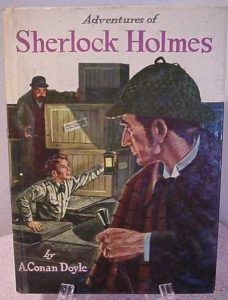 ake a Sherlock Holmes or literary tour
The Real Sherlock Holmes Walking Tour
Take a step back in time to Victorian Edinburgh, and join Sherlock Holmes on a magical walking tour to discover the hidden history and forgotten places where the Holmes legend really began. Learn about how, as a young medical student, Arthur Conan Doyle met the man who would inspire the idea of a new kind of fictional detective, and visit the Sherlock Holmes statue on Picardy Place, and site of Arthur Conan Doyle's birth.
Ticket price: From £16.00 (16+)
http://realsherlockholmes.com/holmes-page
The Edinburgh Literary Pub Tour
In 1996 this award-winning tour was the first literary tour launched in Edinburgh. The guides will lead you on a brilliant and witty dramatic tour through the wynds, courtyards and pubs of Edinburgh's Old and New Town.
Ticket price: From £12.00
www.edinburghliterarypubtour.co.uk
Key Literary Events
Wigtown Book Festival, Dumfries and Galloway
22 September – 1 October 2017
Every autumn thousands of people descend on Wigtown in Dumfries and Galloway to experience Scotland's most iconic literary festival. The award-winning festival has more than 250 events and activities for all ages over its 10 day run.
More information at: wigtownbookfestival.com
Scottish International Storytelling Festival, Throughout Scotland
20 – 31 October 2017
Enjoy twelve days of storytelling events in Edinburgh and beyond.
This festival demonstrates how the traditional art of storytelling is more vital than ever in connecting people worldwide, across cultures, places and generations.There are a wide range of performances, workshops, talks and children's events to enjoy.
More information at: tracscotland.org
Dundee Literary Festival
18 – 22 October 2017
This university-led five day festival, celebrating words and ideas as well as books has grown in size and scope since its first appearance. Now, it programmes over 50 events –such as book launches, screenings and workshops- enjoyed by people of all ages.
More information at: literarydundee.co.uk
Iconic Literary Locations
Scott Monument, Edinburgh
Based in the heart of Scotland's capital city Edinburgh, the magnificent Scott Monument was built after the death of Sir Walter Scott in 1832. The city came together to agree on a fitting monument to remember this outstanding Scottish literary figure.
JM Barrie's Birthplace, Dundee and Angus
Visit the birthplace of J M Barrie, author, playwright and creator of the much loved character Peter Pan. It was here that he spent his early years, growing up immersed in the traditions of the small weaving community, and finding inspiration in everything around him. nts.org
Robert Burns Birthplace Museum, Ayrshire
Enjoy a visit to the museum and enjoy a 21st century tribute to Burns. It houses the world's most important collection of Burns' original works and personal belongings, in a bright and modern building. burnsmuseum.org
Did you know? Literary Facts:
Printing and book importation were firmly established in Scotland when the first printing press was set up by Androw Myla and Walter Chepman in Edinburgh in 1508.
There is a 'Literature Quarter' area of Edinburgh which contains the Scottish Poetry Library, Scottish Storytelling Centre, Scottish Book Trust, Canongate Books, The Writers Museum, Makars Court and the National Library if Scotland.
There are more than 50 bookshops in Edinburgh, ranging from chains to independents, antiquarian to second hand. Some of these include the Old Town Bookshop, McNaughton's Bookshop and Gallery and Lighthouse.
The Scott Monument is the largest monument to a writer in the world. It commemorates Sir Walter Scott.
For information on Scottish Authors and Literature, please go to:
www.visitscotland.com/see-do/attractions/arts-culture/scottish-literature/
For more information on the Year of History, Heritage and Archaeology go to: