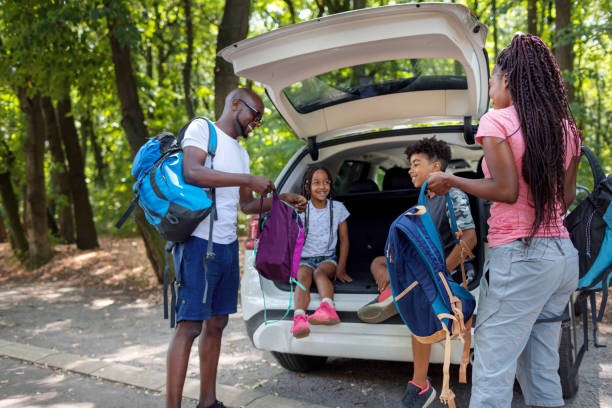 If you're all set to board the plane for your latest holiday expedition, make sure first to plan how you will travel once you arrive at your location.
Most tourists generally assume that the city's public transportation is the way to go, but that isn't always the best option. While public transport may save you money, it has many downsides when it comes to convenience and flexibility during your trip.
If you want a leisurely vacation strolling through quaint streets and exploring places at your own pace, a rental car is a much better option than public transport. It avoids the hassle and hurries that crowded public transport brings and gives you a better travel experience.
If you're still wondering whether you should book a rental car on holiday, here are the top six benefits of car rentals to help you decide.
Greater Flexibility
Perhaps the biggest advantage of booking a car rental from a place like Go Rentals is that it allows you to be your own boss and have greater flexibility in traveling.
For starters, you can choose your travel times instead of following public transport schedules. Whether you want to hit the roads at a moment's notice or sleep in after a long night, having a private vehicle gives you the flexibility to do whatever you like!
Another added benefit is that you can diverge from traditional tourist travel routes and create your own adventure. If you want a real, more personalized experience of the city you're visiting, having a private rental allows you to head to whatever area that catches your eye. Just make sure you've got a handy navigation system, and explore away!
More Variety in Vehicles
Booking a rental car is the secret to a comfortable, customized travel experience that meets your unique needs. While public transport comes with limitations of space, comfort, and timings, renting a private vehicle allows you to choose the perfect car for your requirements.
If you're traveling with a large group and have plenty of luggage on board, there are no limitations to the number of larger car options available. Similarly, there's also great variety when it comes to budget and taste, and you can easily find a car that's both affordable and convenient.
Private car rentals also offer different packages depending on how long you need the car. You can easily book an affordable vehicle for a couple of hours, a few days, or longer, according to the duration of your stay.
Here's a quick guide to choosing the right rental car that fits your budget and travel plans.
Take Your Time Exploring
Exploring with public transport can often make your travel experience feel rushed, chaotic, and unnecessarily stressful. You have to divide your time between too many places and rush to bus stops, which can narrow down the list of places you want to explore. But with your own private rental, you can check out the sights in any order and take your time when exploring.
Whether you want to linger in the halls of a museum, visit old antique shops, or drive down the countryside, having a rental car is the best way to explore any area's hidden gems with leisure.
Car rentals are also helpful if you're unfamiliar with the public transport system of the place you're visiting. Having your own car gives you a personalized, stress-free travel experience without worrying about timings and missed connections.
Affordability
While individual trips on public transport are pretty cheap, the total fares may be more expensive in the long run, especially if you need to travel to multiple areas. On the other hand, booking a rental car gives you the means to travel with greater convenience while staying within budget.
For example, you won't have to pay hefty taxi or bus fares if you want to visit locations further than a planned sightseeing spot. Bus routes may also keep you tied down to a specific area where hotel rooms are on the pricier side. If you have a rental car, however, you have the flexibility to drive around and find cheaper accommodations away from tourist hotspots.
Safety
Traveling in an unfamiliar city always comes with safety concerns. Often, booking a rental car can prove safer than using public transportation.
As the rental car will always be parked outside wherever you stay, you won't have to walk through unfamiliar locations to get to the bus stop or hire a taxi. Also, driving a car with a local license plate and GPS helps you blend in with the crowd and not stand out as a tourist, saving you from potentially unsafe encounters.
Pack Heavy? No Problem!
When traveling on public transport, you'll have to narrow down your luggage and pack only the bare essentials. Even then, you might find yourself standing in a crowded bus with heavy bags on your shoulders.
Renting a private car allows you the freedom to pack as much as you want and keep your luggage near you throughout your travel. If you have a lot to carry, just make sure to choose a rental car that can accommodate your luggage and the number of people you're traveling with.
Large rentals (such as trucks) are particularly handy if you're traveling with children and have to pack strollers, travel beds, or feeding chairs. You can also try searching for rental cars with a baby seat — the possibilities are endless!