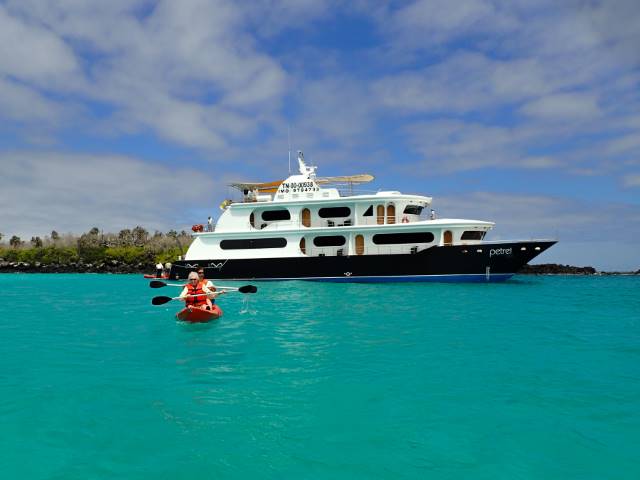 With everyone eager to resume traveling, some destinations – such as the Galapagos Islands — are ahead of the curve in welcoming visitors back successfully. And with the number of tourists still at a fraction of what it was pre-Covid, this could be one of the best times to visit the Galapagos in a generation.
Getting to the Galapagos at this point is relatively easy even by pre Covid standards.  Steps have been taken to make it easier for foreign tourists to visit the islands, and as of July 1, 2021, fully vaccinated travelers no longer need to test for entry into Galapagos. Visitors are now able to enter both Ecuador and the Galapagos Islands by presenting proof that they've received full doses of the COVID-19 vaccine and will no longer be required to present a negative PCR or antigen test.

The Galapagos is among the most successfully vaccinated locations in the world right now. Thanks to a successful campaign to fully vaccinate the adult population of the islands, nearly 100 percent of the over 30,000 adults in Galapagos have received both doses of the Pfizer vaccine.

Also, mainland Ecuador aims to have every adult vaccinated by end August. The aggressive vaccination campaign underscores the national government's commitment to safety and its desire to quickly reopen the islands to visitors. According to Ecuador's Ministry of Health, 100 percent of adults 18 and over who were willing to be vaccinated had received their first dose of the Pfizer vaccine and 17,630 adults (87.62 percent) had received their second dose by the end of May.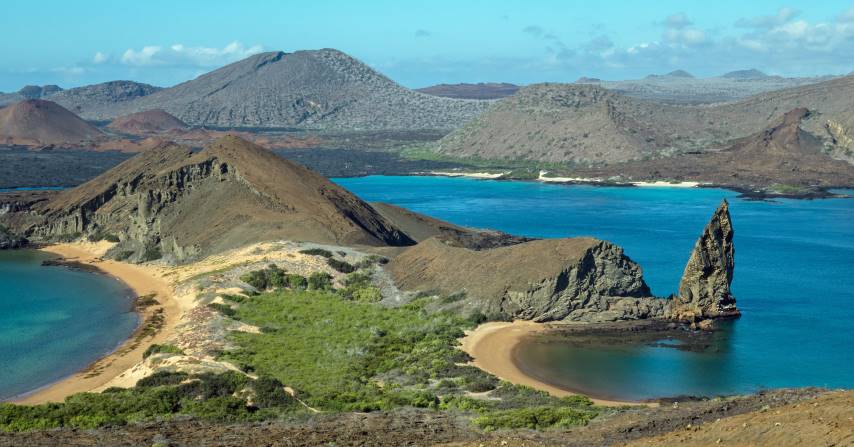 With tourism still just ramping back up, there will be fewer visitors in and around the islands during the first stages of the anticipated tourism rebound.  What this means for those lucky enough to get down there in these next few months is that there will be fewer tourists in the Galapagos than at any point in the last 30 years.  The opportunity to experience this magnificent archipelago and have it nearly to yourself is a travel opportunity that might never present itself again.
Tour operators serving this region are pleased with the progress islanders are making toward reopening goals, reports the International Galapagos Tour Operators Association (IGTOA).

"A nearly 100 percent vaccination rate in the Galapagos seems to be almost unprecedented and of course gives a lot of confidence to travelers that they can visit," says Jim Lutz, founder and president of Vaya Adventures, a tour operator specializing in custom travel to South America. "We are seeing more and more people are planning and booking trips to destinations perceived as relatively safe to travel, and the Galapagos is obviously among the most appealing choices right now because of how many people they've managed to vaccinate already."

According to Todd Smith of AdventureSmith Explorations, most of the archipelago's fleet of passenger vessels will be operating this summer.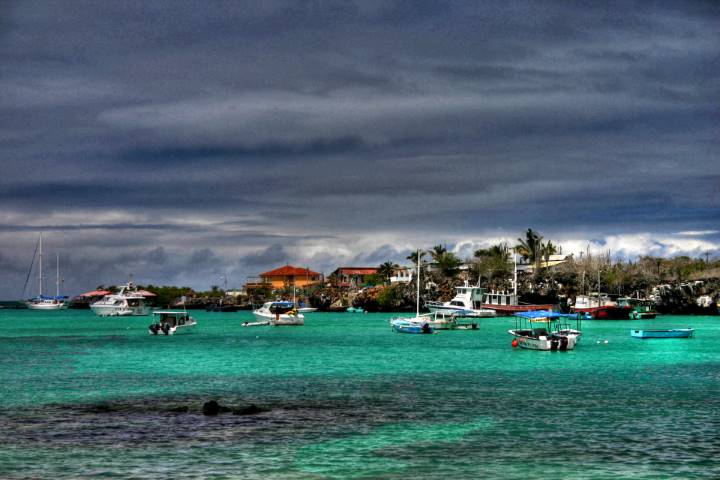 Pre-pandemic in 2019, the islands attracted about 250,000 visitors and contributed $350 million to Ecuador's economy, making it the country's most popular and important tourism destination. By some estimates, more than 80 percent of the islands' 30,000 residents rely directly or indirectly on tourism for their livelihoods. Tourism is strictly regulated in the Galapagos and is often considered one of the world's great ecotourism success stories.

When tourism suddenly ceased in March 2020, thousands of people were thrown out of work and the islands lost 85 percent of their GDP. Restaurants and hotels were shuttered; passenger vessels sat empty in harbors and thousands of guides, crew members and other workers reliant upon tourism found themselves without employment. Many locals ran out of cash and turned to bartering for staples such as fish and rice, according to local news reports.

Located 600 miles off the coast of Ecuador, the Galapagos Islands are one of the world's most pristine oceanic archipelagos and home to hundreds of wildlife species found nowhere else on Earth. Designated as one of the world's first World Heritage Sites in 1978, today the Galapagos archipelago is considered one of the world's foremost tourist destinations for natural history and wildlife.