The online community is crazy over our hammock bed suspended over the ocean in the Maldives as it offers some really amazing Instagram-worthy shots. However, the beauty of Grand Park Kodhipparu isn't just about the hammock. Here are 6 magical experience you can enjoy at our luxury property in the Maldives: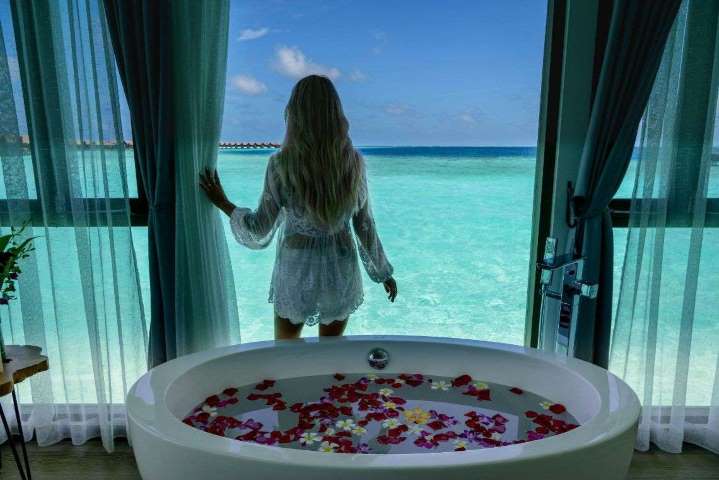 #1 Private Over-water Hammock
This net bed can be found in all Grand Park Kodhipparu's over-water villas and has taken Instagram by storm. Featuring a net fixed on a wooden frame suspended over the Indian ocean, this is perfect for an Insta shot.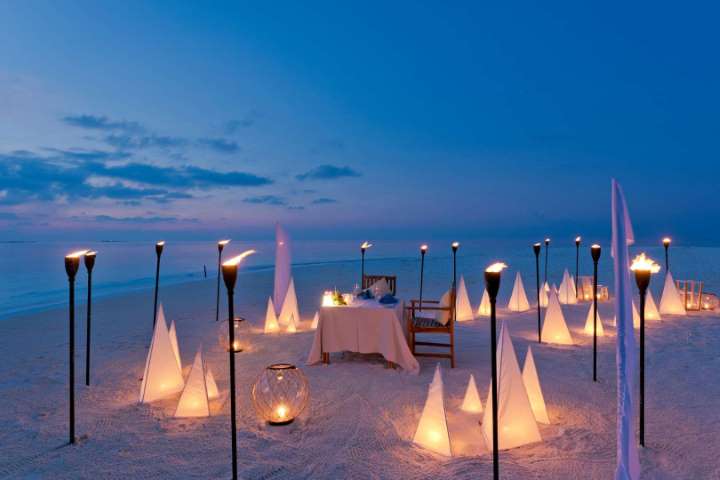 #2 Starlight Dinner on the Sandbank
Arrange a dinner under the stars for your loved one at our romantic sandbank, as the sunset casts a purple hue over the exceptionally dreamy location.
#3 Oceanfront Infinity Pool
The view from this 45-metre long lap infinity pool is a captivating illusion, where it appears to be no boundaries between the pool and the Indian Ocean.
#4 See-through Glass Floor
The rooms in Grand Park Kodhipparu are heavily adorned with palm-fringed roofs, wood and rattan, the interior lifts mood immediately right when you step foot into your room. You can even check out the crystal-clear blue below from the see-through glass floor right in the middle of the villa.
#5 Wooden Walkway
Follow the wooden walkway that leads to your villa, take a long stroll and admire the azure water of the Maldives. This walkway is a photogenic setting for your holiday outfit photos.
#6 Ocean View Bathtub
If you don't already have a bathtub bucket list, this ultra-luxurious bathtub view will inspire a trip. Wouldn't you simply love a soothing soak with an open ocean view here?