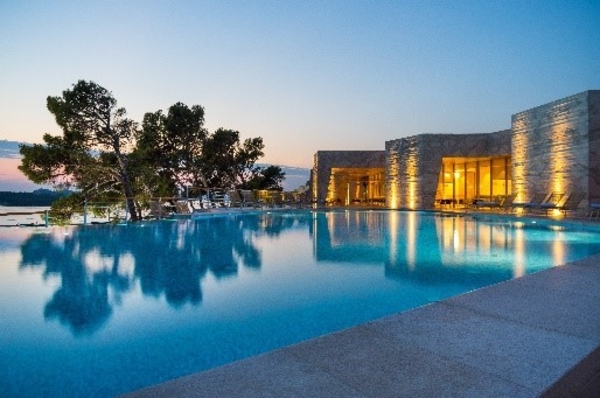 Small Luxury Hotels of the World (SLH) is delighted to welcome five new independently-minded hotels this August in Iceland, Greece, Croatia, Estonia and Taiwan. Offering everything from a UNESCO world heritage site, modern luxe by the marina, pet friendly services and a new ski destination, these hotels offer a snapshot of the diversity of the portfolio around the world.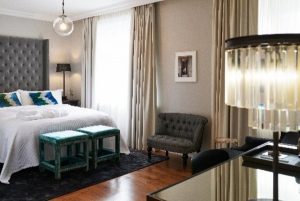 Sandhotel: Reykjavik, Iceland
www.slh.com/sandhotel
Opened June 2017
Founded on literary heritage and the city's best cinnamon buns, Sandhotel immerses you in Reykjavik's past – and future. This collection of historic townhouses turned contemporary retreat has more than a few stories to tell. One of the hotel's houses is the former home of Nobel Prize winning author Halldor Laxness. Another puts you above the enticing scents of Sandholt – a bakery loved by locals. The third was the gentlemen's store of Guosteinn Eyjolfsson which first opened in 1918. But whichever luxury house you find yourself in, expect impeccable style with an art deco touch. Look out for one-off features throughout – from works by Icelandic artists to plush fabrics sourced from offcuts by the city's oldest tailors. Sample fresh-from-the-oven cinnamon buns from Sandholt. Or explore the seasonal menu at Lauf, the bakery's sister restaurant.
SLH Insider Tip: Whether it's an endless summer or an aurora-chasing winter, Sandhotel is your snug base for Icelandic adventures. The concierge can help plan an adventure taking in glaciers, waterfalls and volcanic sands.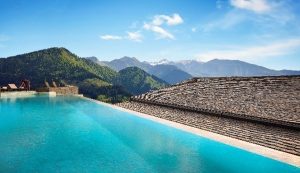 Grand Forest Metsovo: Greece
www.slh.com/grandforest
Experience another side to Greece at this mountaintop hideaway in Metsovo, one of the country's best kept secrets. Grand Forest Metsovo certainly makes the most of its stunning location with floor to ceiling windows and private balconies providing guests with the opportunity to soak in the views of the Pindos peaks from its 62 rooms. Meanwhile the hotel's restaurant, Metsovo 1350M, serves up Epirus specialities from local producers at panoramic altitude. In summer, guests can follow trails from reception on foot or on horseback, discover atmospheric caves or experience a proud local culture in Metsovo. In winter, skiers can head to nearby Anilio, a new family-friendly ski resort in Greece complete with baby lifts and rental outlets, where downhill runs provide views over beautiful stone villages.
SLH Insider Tip: Order a picnic basket to enjoy local meats, cheese, bread and wine as you explore the surrounding pine forests.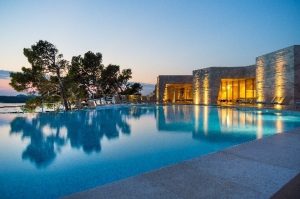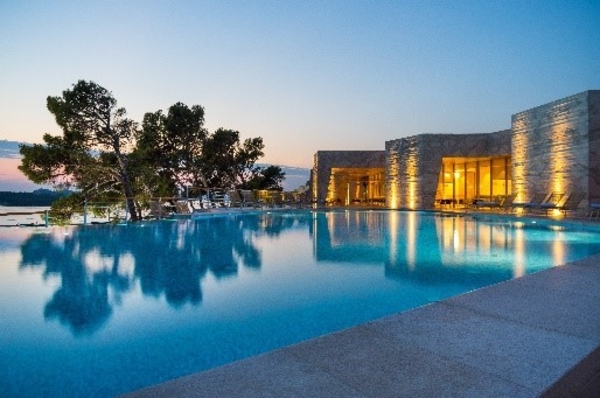 D-Resort Šibenik: Croatia
www.slh.com/dresort
Sleek and striking, D-Resort Šibenik has brought a 21st-century edge to one of Croatia's oldest port towns. Sweeping lines reflect the curve of D-Marin Mandalina below and glass walls open up spellbinding Adriatic views from each of the 72 rooms and suites. Guests can wander up to the main pool to pick out the perfect lounger where well-placed bars will keep them topped up with fresh juices and light snacks throughout the day. When it's time for dinner, choose from Croatian cuisine at Art Restaurant, or saintly meals and sinful cocktails overlooking the marina at the Yacht Club. Families can take kids to the dedicated Kids Club and pool while they indulge in a couples massage or hammam at D-Spa. D-Resort's prime position next to the marina means guests can easily board a yacht to explore the Kornati Islands or take the shuttle boat to Šibenik old town – a maze of medieval streets crowned with a hilltop fort.
SLH Insider Tip: Keep things secluded with an Exclusive Villa and spend the day beside your private pool.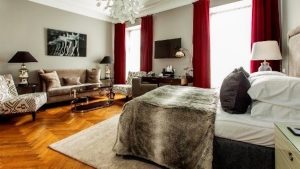 Hotel St. Petersbourg: Tallinn, Estonia
www.slh.com/stpetersbourg
Hotel St Petersbourg is Estonia's oldest hotel. Now, the property has been given a glamorous, contemporary makeover, designed by award-winning British designers Andrew Martin and inspired by imperial Russia. Cozy fireplaces are flanked by eclectic artwork and the 27 rooms' historic features are complemented by sumptuous fabrics. Guests can enjoy gourmet Russian cuisine and tasty cocktails at The Hermitage before retreating to the spa to enjoy the private sauna and beauty treatments. Step out of the hotel and step back in time as the Hotel St Petersbourg is located in the heart of Tallinn's old town, a UNESCO World Heritage Site and the best preserved medieval city in Northern Europe, with pastel-hued merchant houses, gothic spires and winding cobbled streets.
SLH Insider Tip: Join Tallinn locals at the hotel's Golden Piglet Inn, which serves authentic Estonian recipes handed down through the generations.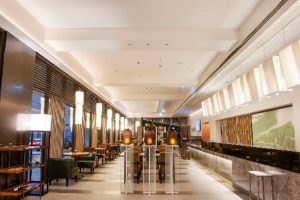 Union House Lukang: Taiwan
www.slh.com/unionhouse
Opened April 2017
It might be set in Lukang Old Town, but Union House invites you to see this corner of the country in a new light. Made for modern travelers, it strikes a contemporary tone from the second you step into the monochrome lobby. Breakfasts celebrate international cuisines with the home-baked bread a highlight. On return, reserve a table at THE Dining or slip into the serene garden. Hidden on the first floor, it's a Zen-like hideaway of pebbles, running water and delicate plants. The hotel welcomes children and pets with children's games and pet-sitting services available.
SLH Insider Tip: Discover the neighborhood on one of the hotel's daily trishaw tours. Lukang's cultural highlights include Shiyilou, Longshan Temple, Shan Hang Street, First Market and Ding Mansion.