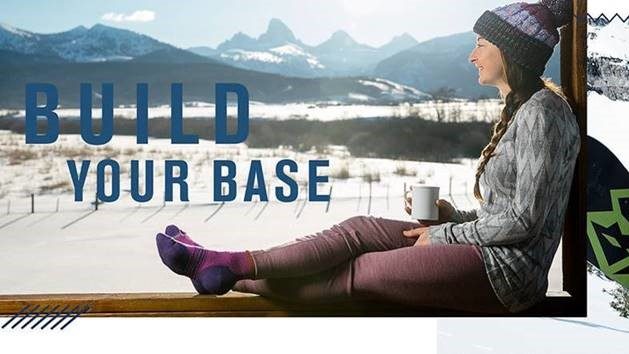 This year's Farmer's Almanac has us "looking forward" to what they're calling a Polar Coaster: with so many ups and downs on the thermometer, your readers will want to be prepared with functional clothing that'll keep them comfortable. Goldilocks knew what she was talking about: not too hot, not too cold!
The Merino 250 Sport and Intraknit 3-D Performance collections boast features to help your body move better and more efficiently, whether you're exploring the ski village or sliding through the slopes in the mountains.
Merino 250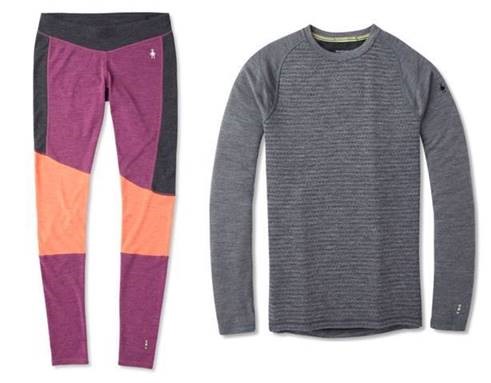 What is it?
Smartwool's popular Merino 250 base layers are designed to be the foundation for any snowy day on the slopes. They're made with 100% ultra-fine, always sustainably sourced Merino wool to help keep you warm, dry, and feeling good all day long. When you're wearing Merino 250 next to skin, your body is at its most optimal temperature and can work most efficiently.
What are its benefits?
It boasts all the benefits Merino wool is famous for – pieces are thermoregulating, odour controlling, and moisture-managing. When it comes to comfort and fit, the selection of both regular and slim fit styles and strategic seams (thoughtfully placed to prevent chafing and discomfort) means there is a piece for every taste in the collection.
Who is it for?
The recreational skier or snowboarder who is looking for comfort and quality
Intraknit 3-D Knit Performance Apparel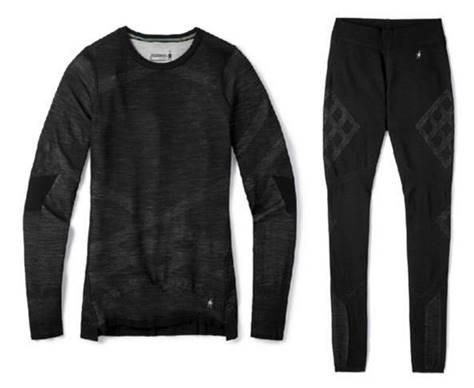 What is it?
The new 3D-knit, articulated, body-mapped apparel goes beyond anything the industry has seen before. Rather than being constructed from several facets of fabric, the Intraknit series is knit as one piece. 3D-knitting techniques combine ventilation, insulation, and articulation within each item. These performance base layers are meant to be worn for competitive pursuits on the slopes.
What are its benefits?
In addition to the benefits of Merino wool, how the garments are built means that the body moves better, works more efficiently, and performs at a higher level in cold weather, variable conditions, and high-intensity activities without sacrificing comfort. The body-mapped zones mean that ventilation and insulation are placed in gender-specific zones to help maximize thermoregulation. This new offering is also virtually zero waste, as the novel knitting technique results in significantly less waste compared to garments made in the traditional cut-and-sew method.
Who is it for?
All performance and serious outdoor athletes