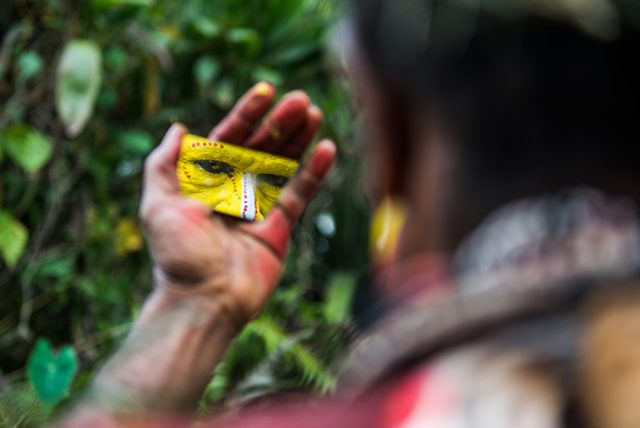 The Society of American Travel Writers (SATW) announces the winners of the annual Bill Muster Photo and Phoenix Awards Competitions.
SATW named Lola Akinmade Akerstrom the 2018 Photographer of the Year in the organization's Bill Muster Photo Competition during its annual convention, taking place now through November 2, 2017, in Portland, Oregon. Michael Snell won the Silver Award, and Alison Wright won the Bronze Award.
The 2017 Bill Muster Photo Competition recognizes outstanding photography in the following categories: Photographer of the Year, Single Subject Portfolio, Action, Animal, Culture, Natural Scenic, People (General) and People (Portrait). Winners were selected from 1,680 entries. Following are the winners in each category:
Single Subject Portfolio:
Gold – Andrea Johnson, Silver – Gary Cralle, Bronze – Gary Arndt
Action:
Gold – Laura Watilo Blake, Silver – Sandra Friend, Bronze – Mark Downey,
Merit Awards – Laura Bly and Kerrick James
Animal:
Gold – Jenn Smith Nelson, Silver – April Orcutt, Bronze – Phil Marty,
Merit Award – Michele Burgess
Culture:
Gold – Art Meripol, Silver – Art Meripol, Bronze – John Poimiroo,
Merit Awards – Susan Portnoy and Roger Toll
Natural Scenic:
Gold – Stan Wawer, Silver – Kerrick James, Bronze – Greg Vaughn,
Merit Awards – Michele Burgess and Doug Stremel
People General:
Gold – Phil Marty, Silver – Susan Portnoy, Bronze – Eric Lindberg,
Merit Award – Gail Mooney-Kelly
People Portrait:
Gold – Carol Barrington, Silver – Susan Portnoy, Bronze – Susan Portnoy,
Merit Awards – Gary Knowles and Donnie Sexton
SATW also announced the winners of the 2017 Phoenix Awards that recognize outstanding conservation and preservation efforts among tourism leaders. The two Phoenix Awards were presented to the Shorefast Foundation and Fogo Island Inn in Newfoundland, Canada and The Trailing of the Sheep Festival in Sun Valley, Idaho.
"Excellence doesn't often come on the first try. It is a process that often involves failing and learning from that failure. That's what makes these honorees such a source of inspiration: Their passion compels them, and their desire propels them. Thank you for standing up and standing out as examples of excellence," said SATW President Catharine Hamm.