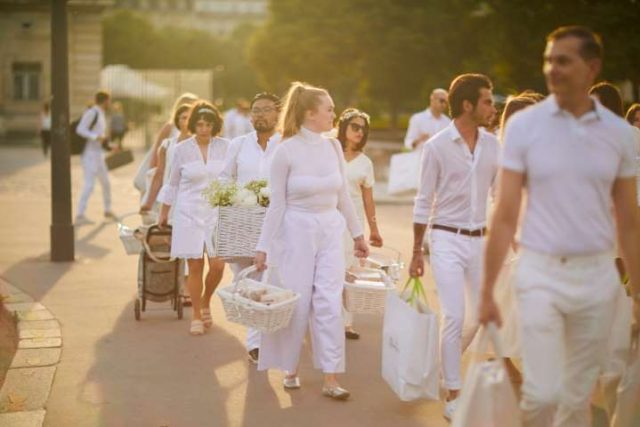 Sofitel Hotels & Resorts is pleased to announce that the brand has once again been named the official luxury hotel partner for Le Dîner en Blanc in North America, bringing a continued level of luxury to this iconic occasion with the second annual 'Sofitel en Blanc'.
For the second year in a row, guests in 6 North American cities will be able to claim a highly coveted ticket to Le Dîner en Blanc and skip the carting of white tables, chairs and dinnerware to seek out the extraordinary – Sofitel en Blanc – an exclusive, all- inclusive dining experience fashioned by Sofitel and inspired by the elegance and sophistication of French culture, right in the heart of Le Dîner en Blanc.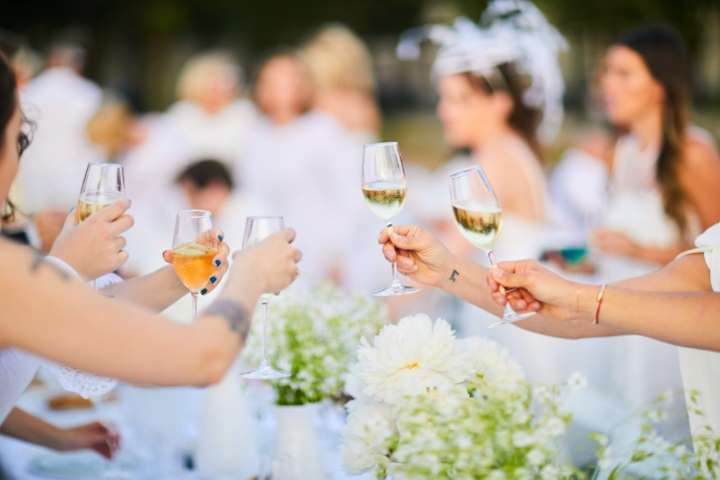 "Sofitel boasts impressive French heritage and is an ambassador of modern French luxury around the world. We are honoured to partner with Le Dîner en Blanc, an event with an equal passion for sharing the French art de vivre. From the lively atmosphere and sophisticated setting to the inspired cuisine and chic attire, Le Dîner en Blanc promises and delivers on the magic and enjoyment for all who attend. We are incredibly excited to once again serve as the official luxury hotel partner for Le Dîner en Blanc to offer an exclusive luxury experience within these extraordinary events," said João Rocco, Vice President, Luxury Brand Management, Sofitel Brands.
"We are absolutely thrilled to announce Sofitel Hotels & Resorts as the official luxury hotel partner for Le Dîner en Blanc in North America for the second year. This partnership is a magnifique blend of Le Dîner en Blanc's appreciation for refined elegance, design and culinary excellence, and Sofitel's exquisite hotels, sophisticated service and chic contemporary style," said Sandy Safi, co-founder of Dîner en Blanc International.
Le Dîner en Blanc has become a cultural icon since its inception over three decades ago in Paris when Frenchman François Pasquier invited a group of friends to an elegant picnic at Bois de Boulogne, asking them to dress in white in order to make it easier to find one another. Since that first dinner, the event has grown to more than 80 cities worldwide, with over 130,000 guests.
Le Dîner en Blanc participation is either by personal referrals or by the waitlists. The event location changes annually, and is a closely guarded secret, to be revealed (even to attendees) only as thousands of revellers in white descend for the world's most chic and magical popup picnic.
Available to a very limited number of attendees, the Sofitel en Blanc All-Inclusive Luxury Package includes a welcome champagne toast at Sofitel; luxury transport to a preferred departure point; an elegant tablescape (pre-set; no carrying required); a gourmet menu and selection of fine wines; an evening of revelry & dancing; and a few special surprises. Available in Philadelphia (August 22, 2019), Montreal (August 22, 2019), Washington D.C. (August 24, 2019), and Los Angeles (October 12, 2019), tickets are sold in pairs and pricing varies from city to city.
For attendees who want to stay at Sofitel following Le Dîner en Blanc, Sofitel is offering a special event-exclusive rate at 10 percent off and complimentary breakfast. For more information or to book any of Sofitel's Le Dîner en Blanc offerings, visit www.sofitelenblanc.com.