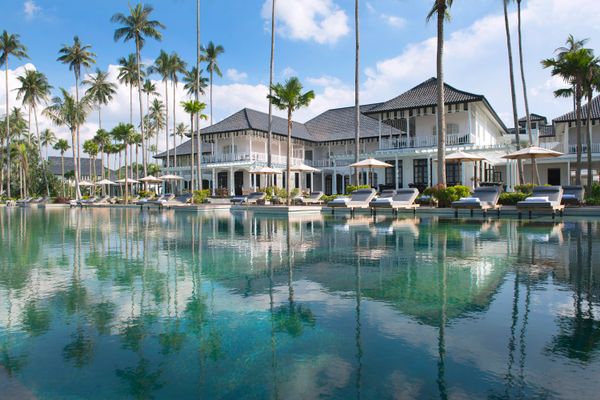 Continuing their ongoing programme of resident health and wellness experts – including celebrity fitness coach, Artur Zolkiewicz, and Pilates specialist, Rosie Gregory – The Sanchaya on Bintan Island in Indonesia will welcome qualified mindfulness professional, The Passionist (aka René Roseburg), to complete a residency from 6th – 9th June 2019. The optional, complimentary Somatic sessions at The Sanchaya will help guests strengthen their mind, feel more anchored, improve interactions with others, develop and unwrap potential skills and 'Find Their Why'.
René is an experienced Somatic Coach, having run mindfulness workshops around the world to help people adopt new practices and create a body of action, fostering change and transformation. Somatic coaching takes into account a person as a whole, acknowledging all factors that have shaped the present being and defined the personality and outlook, drawing attention to this in order to determine core values and actualise goals.

On Thursday 6th June, René's residency will begin with welcome cocktails in the estate's glass-walled Decanter, enabling guests to interact with René and learn more about the programme for the weekend. On Friday, Saturday, and Sunday, he will lead morning Somatic sessions at 10am, enabling participants to truly feel at one with themselves, reconnect with goals, and determine and unlock new skills. Those hoping to spend more one-on-one time with him may do so throughout the weekend, retreating to one of the many serene spaces at the tranquil estate. Afternoon meditation sessions will be led by the estate's resident yogi, Imron.

"At The Sanchaya, far beyond simply life coaching, we will embrace cognitive conversation techniques. The weekend will offer an extraordinary opportunity to grow together, discover new talents and think outside the box, creating an open field of curiosity, body, mind and soul," René said.

A haven of understated elegance, The Sanchaya is located less than an hour away from Singapore's Changi Airport, yet feels worlds apart – the tranquil property is the ideal place to escape the stresses of daily life, offering the potential to reconnect spiritually and become more present. The estate offers an unparalleled guest experience, with award-winning facilities and an ongoing programme of resident experts, who are on hand to share their expertise with resident guests.

Opened in December 2014, The Sanchaya is just an hour from Singapore and a world apart. With unrivalled luxury, tropical glamour and world-class service, the exclusive beachfront estate features 29 villas and suites plus a stunning private residence with spectacular views of the ocean. The Sanchaya is also home to two restaurants for its residing guests' exclusive use, 24-hour in-villa dining, a bar, wine cellar, library, boardroom, 50-metre long infinity pool, intimate spa, gymnasium, beachside yoga pavilion, croquet lawn, herb and vegetable garden and much more. www.thesanchaya.com.