Thrill-seeking adventures await at new Chukka Ocean Outpost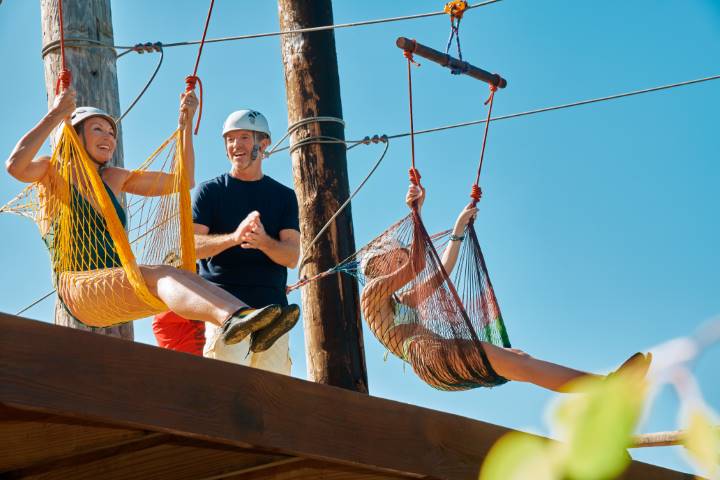 Once a thriving sugar plantation, the newly opened Chukka Ocean Outpost at Sandy Bay is an idyllic open-air playground where visitors can enjoy thrilling activities and chill-out areas for relaxation. The Hanover adventure park offers both off-site excursions and on-site experiences like ATV and dune buggy safaris, horseback riding, catamaran cruises, power snorkelling and much more. Chukka Ocean Outpost is also home to a beach-front restaurant, tranquil bird aviary, and Jamaica's first over-the-ocean zip line, which ends with a thrilling hammock splash into the Caribbean Sea. And for those who simply want to take it easy, there are relaxing swings, hammocks and suspended lounge beds throughout the sprawling seaside property where visitors can unwind while listening to soft reggae hits courtesy of the park's resident DJ.
One-of-a-kind locales for a cocktail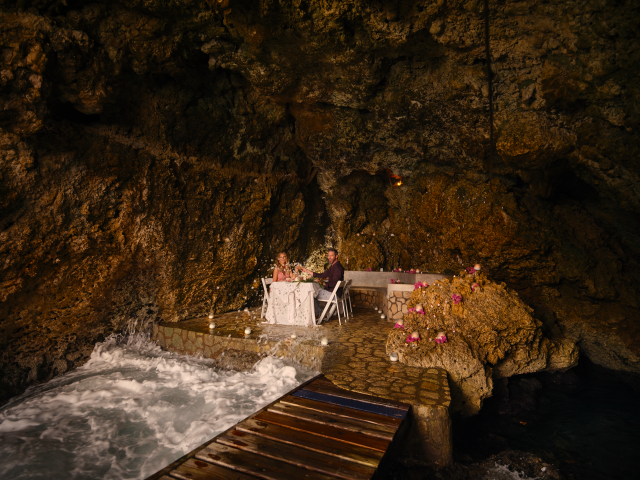 From treetop bars to hidden caves, Jamaica is home to a number of hidden bars and one-of-a-kind locales where travellers can sip on a cold drink while enjoying the scenery.
Kanopi House – Nestled in the treetops on a secluded hillside just outside of Port Antonio, the eco-chic Kanopi House resort is a magical location for a scenic drink. The unique treehouse bar built among 100-year-old Banyan trees overlooks Jamaica's famed Blue Lagoon and boasts breathtaking views and a creative menu of rum-based cocktails, wine, beer and fresh-squeezed fruit juices.
Blackwell Rum Bar – This secret cliffside lounge built inside the rugged rockface at The Caves boutique hotel in Negril is an intimate setting for a romantic drink. Guests traverse down a coral staircase and across a wooden footbridge to access the secret grotto bar tucked within the cliff's volcanic limestone walls. Flickering candles, lapping ocean waves and elegant handcrafted libations set the scene for an unforgettable evening.
Floyd's Pelican Bar – Accessible only by boat, this offshore watering hole on Jamaica's South Coast is a true off-the-beaten-path experience. Built on stilts with a thatch roof in the middle of the Caribbean Sea, the rustic driftwood bar serves up a no-frills menu of ice-cold beer, rum punch and fresh fish.
Hands-on workshops and island-inspired classes
Travellers who want to learn a new skill while on vacation can take part in a range of creative island-inspired classes and educational workshops in Jamaica.