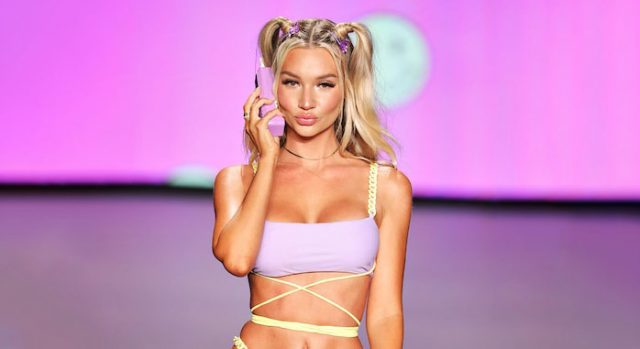 A special debut took place at PARAISO Miami Beach during Miami Swim Week. Argentinian actress, host, content creator, and designer, Stefania Roitman, showcased her highly anticipated swimsuit designs. Roitman's brand, My Happy, was enthusiastically presented by Mery Racauchi, Foster Grant, and PAC Protocol.
Many familiar faces were present at 2021's Miami Swim Week including Latin popstar, Ricky Morena, who also happens to be Roitman's fiancé. Other guests included Lele Pons, Ricardo Montaner, Marlene Salome, Sara Escobar, Mauricio Montaner, Ricky Montaner, Oriana Sabatini, Emilia Mernes, Maria Laura, and Chris Lavish. Notable models walking the runway this year included Alexa Collins, Breanna Marie, Brooke Lilly, Lillete, Zita Vass, Khrystyana, Stefanie Gurzanski, Jenn Lee, and Amber Davis amongst others.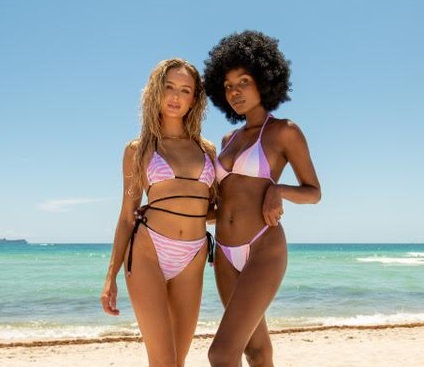 Undeniably, Miami Swim Week has been a beloved event for many years where brands have been able to showcase their new swimwear styles like never before. Roitman's 'My Happy' brand was quite the hit this time around. "This has been a very exciting moment for me where I was finally able to show what my inspiration has brought me to a moment where I celebrate everyone, taking them to My Happy world!" Roitman exclaims.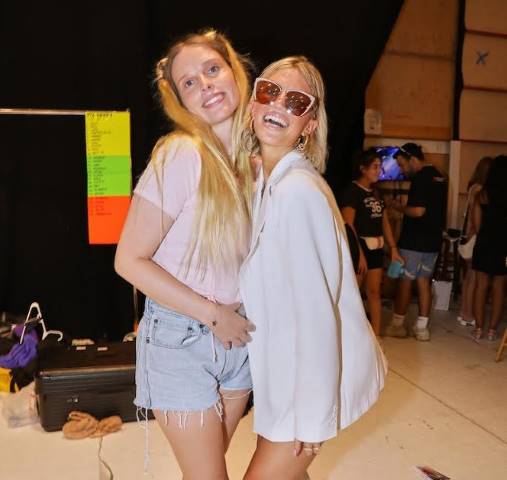 Roitman's show opener was fellow Argentinian designer, Mery Racauchi, who presented her collection for the third season of the Mery Playa brand. Mery Playa returned to the scene with a playful and exuberant experience that intertwined the worlds of vintage and Latin finesses, coupled with a pop of tropical ambience and a dreamy pastel color palette. The creative energy displayed was truly unforgettable.
Once the main show took stage, it became evident that My Happy was more than just a swimwear brand. A statement of inclusivity and body positivity was made to highlight the individual beauty of girls of all shapes and sizes into the collective. The pieces were specifically crafted to accentuate the female form and create visual texture by drawing on vivid colors and unique prints.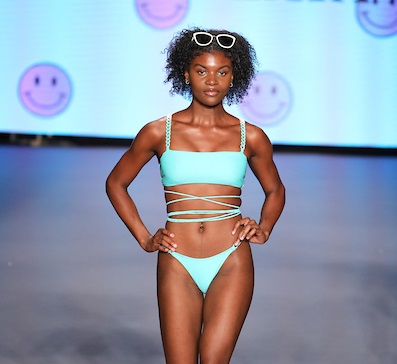 At the core of Roitman's brand is a unifying principle: the desire for love, freedom, and connection during a global time of hardship. The pandemic lockdown left many in emotional despair, so Roitman leveraged the pain she felt to transform communal emotions into beautiful designs with the intent of creating a future built on open self-expression, boldness and optimism. The collections will continue to bring forth the shining light and confidence in women from all over the world.
The entire show was live streamed and can be viewed at www.paraisomiamibeach.com