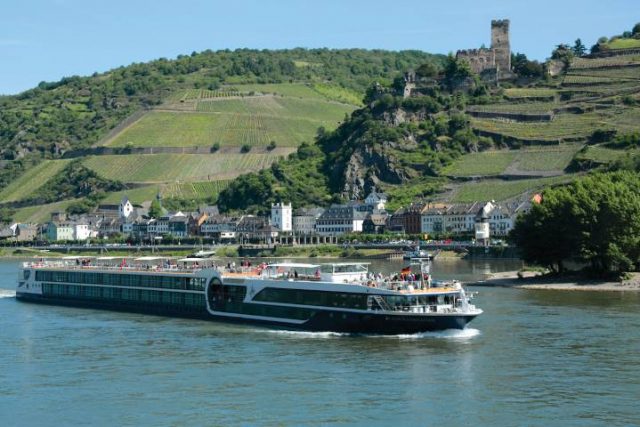 The vibrant and beautiful natural surroundings of the world's rivers are a benefit of river cruising. And, it is up to Avalon Waterways – and other river cruise companies – to preserve this precious environment. This message of commitment is one Avalon holds dear and is sharing in time for the "International Day of Action for Rivers" – a day (March 14, 2021) when diverse communities from across the globe come together to say that "our rivers matter."
"In the last decade, we have made great strides in ensuring sustainable, responsible river cruising for our guests and the planet," said Pam Hoffee, managing director of Avalon Waterways. "Avalon has invested in a state-of-the-art fleet of Suite Ships and top-of-the-line technology to limit energy, consumption and emissions; plus waste reduction and recycling programs to reduce our environmental footprint, save water and foster a sustainability culture among crew and guests worldwide."
According to Hoffee, in the last two years, Avalon Waterways has also:
Eliminated single-use plastics on board our ships and at operations offices, worldwide.
Partnered with The Ocean Cleanup, including supporting its efforts to deploy 1,000 interceptors in rivers across the globe that will eliminate the flow of plastics from entering the world's oceans.
Reduced paper waste by 80% on board by favouring digital communications.
Invested in local farmers to secure locally produced food and beverages, reducing food miles while supporting local economies.
Installed LED lighting throughout ship, fleet-wide.
Committed to using shore power while docked whenever it is available, allowing Avalon to turn engines off and reduce emissions
And, between 2021 and 2023, the river cruise line plans to:
Reduce paper waste to less than 1%.
Pilot a program to use bio-fuel, aiming to reduce total carbon emissions by 50%.
Utilize electric bow thrusters to further reduce emissions.
Partner with more destinations to generate sustainable electricity for use while docked.
Invest even more with our partners at The Ocean Cleanup to help fulfill their mission of removing 90% of the world's ocean plastic.
"The 'green' blueprint Avalon Waterways has created for the next two years promises lower emissions, more local food production and sustainable shore excursions," added Hoffee. "But that's not all. Our commitment also includes plans to unveil the first, fully electric river cruise vessel by 2027."
Through its increased efforts to ensure sustainable, responsible river cruising, Hoffee says that Avalon is "dedicated to protecting the planet with unprecedented, environmentally friendly vacations for guests now and in the future."
For more information about Avalon Waterways' environmental commitment, click here.