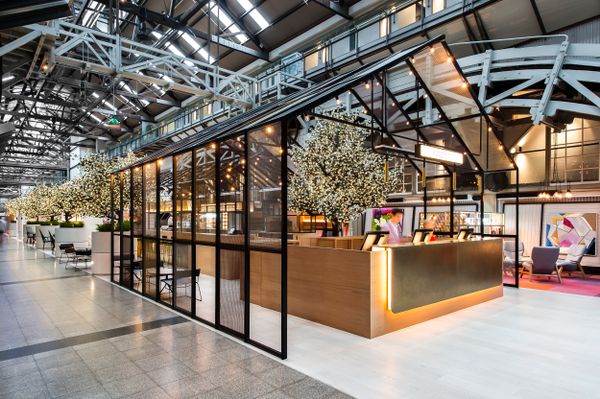 We all know mums are like a fine wine – they're ever-exquisite and only get better with age. That's why Ovolo Hotels, the collection behind two of Australia's top-rated hotels*, is offering a week-long discount for anyone checking their mum into any Ovolo Hotel this Mother's Day.
From 7th to 13th  May, mother and child duos who book a room at Ovolo will receive mum's age off the their room rate (if they're in Hong Kong add a '0' to her age because we're nice, not to make her feel older) – because it pays to be wise with age!
So why not step up your game this year and really spoil mum like the MVP she is; no more candles or new pyjama sets. Spend Sunday 13 May, or even the week, enjoying time with Mum at one of Ovolo's award-winning hotels.
With their Woolloomooloo and Darling Harbour hotels currently ranked #1 and #3 in Sydney, Ovolo places the guest experience at its heart, doing all it can to see that every aspect of a guest's stay is as effortless as possible – everything from the aspirational art and design, to the customer service, to the all-inclusive FREEBIES, such as laundry and Wi-Fi.
If a night of effortless living is not quite in the budget this Mother's Day, Ovolo is offering the chance to win a stay at any Ovolo by sharing a picture of Mum in the midst of her finest boss moment along with the hashtag #mumstheboss. Everyone knows it's the truth! And because Mum's the boss, Ovolo is throwing in a free bottle of bubbles too, giving Mum the opportunity to live the ultimate lush life for a night.
More information about Ovolo Hotels' Take Your Mama Out All Night offer and Mum's the Boss competition can be found by following the links.
Ovolo Hotels currently has 10 hotels operating in Sydney, Melbourne, Brisbane, Canberra and Hong Kong, with three new properties joining its portfolio in the last six months.