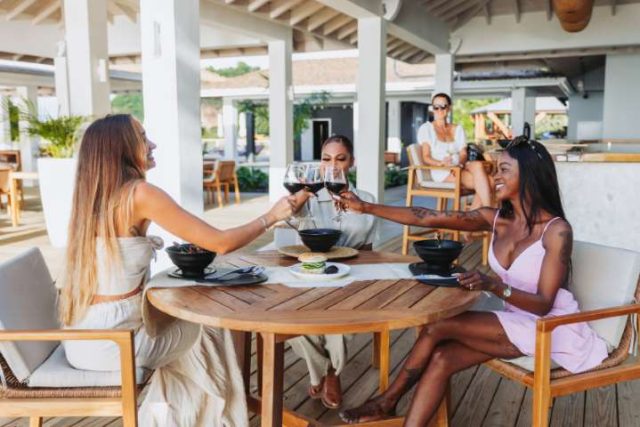 Award winning, Tamarind Hills Resort has completed development of the ultimate relaxation spot, The Beach Club. Set over two levels, the offering has expanded from luxury villas and suites with breathtaking views of the Caribbean sea, boosting the new addition of the perfect sunset experience and casual dining.
A few steps from the luxury daybeds on Ffyres beach, you will find the new Wild Tamarind restaurant. Set between both the Tamarind Deck; with an infinity salt water pool and the beach, the Wild Tamarind restaurant is the pinnacle of laid back luxury. Both breakfast and dinner service operating from the restaurant with butler trained service staff, as well as service along the beachfront, the Beach Club will fast become your favourite place to spend your day unwinding in the sunshine.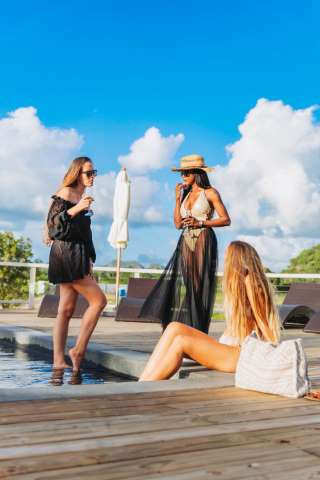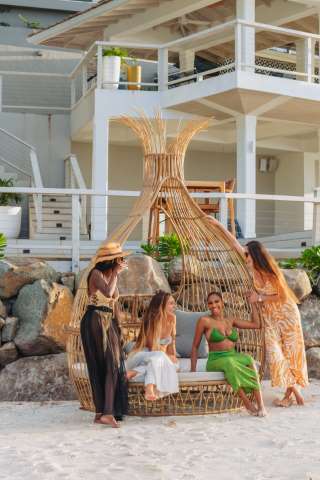 Executive Chef and Head of the Food and Beverage offering across Tamarind Hills, Mr. Alessandro Moncada has brought the excellence of the property to life. The menu at the Wild Tamarind restaurant embraces native influences of the Mediterranean region; from Portuguese, Spanish, Italian, Turkish (Ottoman) and Greek, without forgetting the many fresh ingredients from the land and sea of the Caribbean. The experience is complete with live bands and musicians weekly, plus special events programmed each month. The Wild Tamarind is open all day for continental breakfast, Cicchetti throughout lunch and dinner service respectively until 10pm. A light bite and gelateria station can be spotted on the Tamarind deck for a mid-afternoon snack whilst lounging on our beachfront daybeds.
Upstairs hosts the Clubhouse Poke bar; our bar and alternative lunch service, with fresh locally sourced Poke ingredients for a light and refreshing lunch. The Clubhouse remains the perfect location to watch the sunset over Ffyres beach in all its glory.