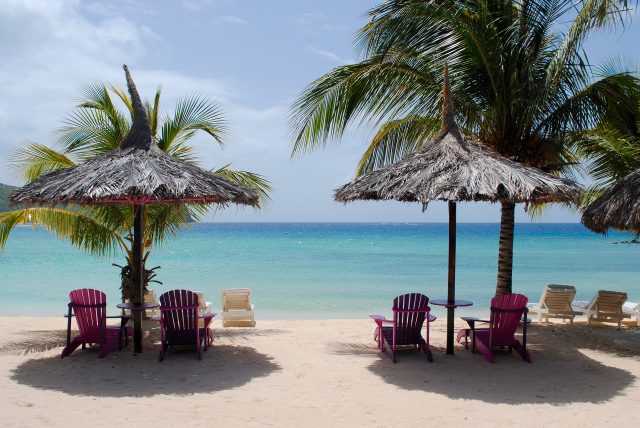 Teletext Holidays polled 1,000 adults across the nation to find out what they pack and what they would pack if they had extra room in their suitcase as well as preferred holiday booking trends to complete the package.
A digital detox is not what millennials are looking for when it comes to their perfect holiday with a massive 94% revealing they travel with at least one gadget; a smartphone being the most popular item followed by a tablet, kindle and music player. In contrast, nearly a quarter of baby boomers will happily disconnect and go completely gadget-free, instead seemingly taking the opportunity to ditch the technology in favour of enjoying their surroundings.
When asked which ultimate home comfort they would pack if they had extra room in their suitcases, 20% of baby boomers claimed that they would take their own pillow on holiday, whereas a quarter of millennials revealed they would miss their beloved pets more and 20% wished they could squeeze in a few more pairs of shoes.
According to the UK Tea & Infusions Association, 165 million cups of tea are drunk in the UK on a daily basis, so it is therefore quite unsurprising that English Breakfast Tea was identified as the one item baby boomers had to take on holiday (22%), closely followed by slippers at 14%. On the contrary, millennials consider a hair dryer to be more of a home comfort (22%) they couldn't travel without.
When holidaying it seems baby boomers are keen to leave as much as possible behind. Of the 1,000 respondents, 100% of baby boomers claimed that they don't miss British people whilst abroad. This can possibly be explained by the fact that one of their favourite activities whilst on holiday is experiencing new cultures. In fact, the statistics have shown that 32% of baby boomers don't miss anything at all whilst away. In comparison, millennials tend to spend more time of thinking of home, missing the familiarity of it as well as British TV and internet access.
Typically baby boomers much prefer sun, sea and sand with 30% favouring a beach holiday such as Spain, the Balearic and Canary Islands, Portugal and Turkey.  The interests of millennials appear to be quite the opposite. With their top three activities abroad identified as drinking, eating good food and museum visits, it's perhaps understandable why they prefer city breaks. They are also 2.5 times more likely to visit locations featured in popular TV shows and films such as ITV's Love Island and Game of Thrones.
Baby boomers also place great importance on gastronomy and local cuisine with 63% declaring that eating good food is their favourite activity. Risk taking, however, is not something that they enjoy, with 0% choosing to participate in adrenaline sports.
Further focusing on these two target audiences, 'Pack Your Perfect Holiday' – a two-market TV advertising campaign is also on our TV screens now in the UK and for the first time ever, Ireland. It aims to highlight the wealth of holidays and destinations offered by the heritage holiday firm as well as the accessible value message at the core of Teletext Holidays with lead in prices starting from £299.
For further information visit www.teletextholidays.co.uk.