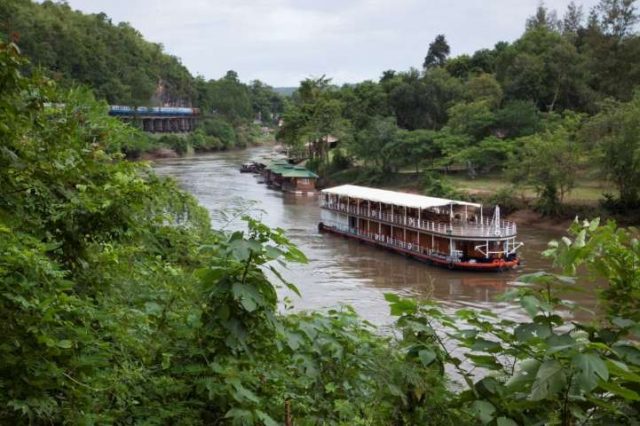 The leader in Asia bike tours, Grasshopper Adventures, is celebrating its 15th Anniversary by launching a NEW bike & boat tour of Thailand. Guests will cruise the River Kwai through a remarkable region of limestone gorges, jungle-covered riverbanks, hot springs and waterfalls. They will discover war memorials, riverside temples, and ruins. The journey concludes on the mostly undiscovered island of Koh Yao for a few days of fun in the sun, exploring the island and its waters by bike and kayak. Accommodations include one night at the Riva Surya Hotel in Bangkok, three nights on the RV River Kwai, and three nights at Paradise Koh Yao Resort. Grasshopper Adventure CEO Adam Platt-Hepworth will be joining this special departure, which is scheduled for November 10-17, 2019. For more info, visit https://www.grasshopperadventures.com/en/15-year-anniversary-tour.html.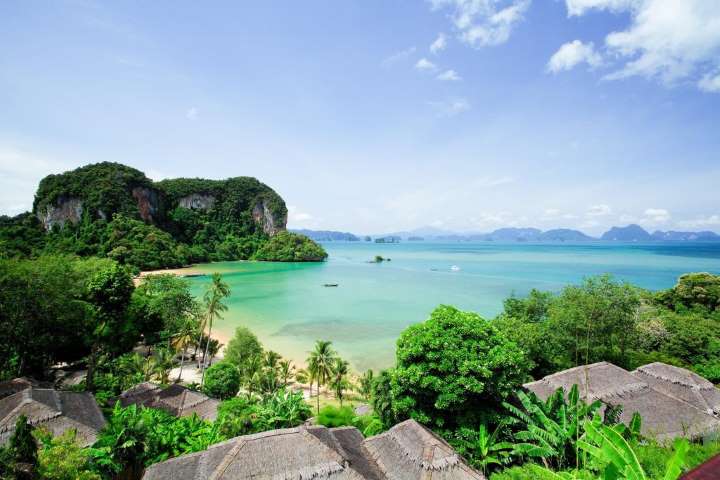 "This is our most innovative and inclusive Thailand tour with short and long cycling options and plenty of non-riding activities," said Platt-Hepworth. "From the colorful street-food-laden lanes of the nation's bustling capital, to bucolic countryside, lazy river cruising, and the unspoiled beaches of one of Thailand's lesser known island paradises, there's no better trip."
Not only will the cycling exploration provide scenic vistas and cultural sites, but it will allow for historical immersion. Guests will pedal down a mix of sealed and unsealed roads, over a suspension bridge, to historic sites such as Hellfire Pass, and even ride a section of the original Thai-Burma Railway.
The RV River Kwai, the first inland cruise ship in Thailand, is a newly built colonial style river cruiser based on designs used by the original Irrawaddy Flotilla which was founded in Burma in 1865. It's the perfect way to see parts of Thailand that are otherwise inaccessible. The vessel carries a maximum of 20 passengers in 10 teakwood cabins.
Tour Highlights:
Visit world-famous Bangkok flower market
Explore Kanchanaburi known for the infamous Death Railway to Burma from World War II
Tour Erawan National Park with its glistening waterfalls and several significant Buddhist temples
Ride a train on the Death Railway and experience a piece of WWII history
Cross the trestle bridge at Krasae Cave
Visit the Angkor era ruins at Muang Sing
Cycle, kayak and snorkel the island paradise of Koh Yao
About Grasshopper Adventures: Grasshopper Adventures is a cycling and active travel specialist, headquartered in Bangkok.