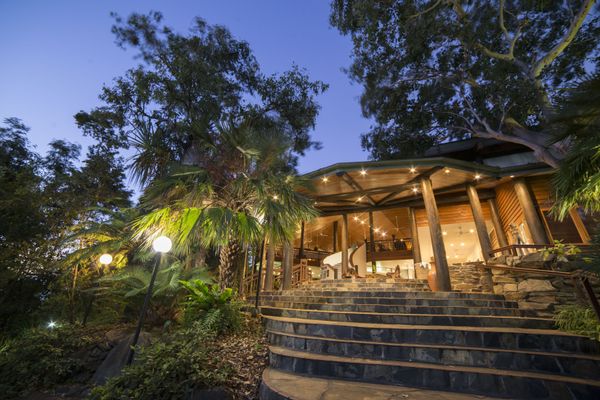 Thala Beach Nature Reserve, Port Douglas Australia, is proud to announce it has achieved Trip Advisor Hall of Fame status after receiving Certificate of Excellence awards for five consecutive years. Certificate of Excellence Hall of Fame status is awarded to hotels that have continually delivered a quality customer experience.
A deluxe beachfront family-owned resort that recently celebrated its 20th birthday, Thala consistently delivers exceptional guest experiences from its 58ha of native forest located between Cairns and Port Douglas in North Queensland. Owner Robert Prettejohn is proud of Thala's reputation for offering sustainable, ethical accommodation for nature-oriented travelers.
"At Thala Beach Nature Reserve, our guests enjoy comfort within a beautiful, natural environment that is home to many unique Australian plants and animals," explains Rob Prettejohn.
"Add good local food and friendly tropical Queensland hospitality and interactive experiences, including visits to The Great Barrier Reef and guided walks in our ancient Gondwanan rainforests, guests have a combination of experiences available nowhere else in the world."
Thala is a member of National Geographic Unique Lodges of the World, one of only five Australian properties to meet the strict criteria for membership. The standards for inclusion to National Geographic Unique Lodges of the World are based on the four pillars of sustainable tourism: protection of natural heritage, protection of cultural heritage, support for local communities, and environmentally friendly practices.
National Geographic Unique Lodges of the World is more than a selection of world-class hotels, resorts and retreats; it is a rich and varied collection of rare experiences in the world's most beautiful environments. Arguably nature lovers' most exclusive club, member lodges offer their guests encounters with uniquely stunning regions of the world – and the chance to intimately discover them.
The Trip Advisor Certificate of Excellence accounts for the quality, quantity and consistency of reviews submitted by travellers on TripAdvisor over a 12-month period. To qualify, a business must maintain an overall TripAdvisor bubble rating of at least four out of five, have a minimum number of reviews and must have been listed on TripAdvisor for at least 12 months.
"This recognition allows us to publicly honor businesses that are actively engaging with customers and using feedback to help travelers identify and confidently book the perfect trip," said Heather Leisman, Vice President of Industry Marketing, TripAdvisor.
Visit www.thalabeach.com.au