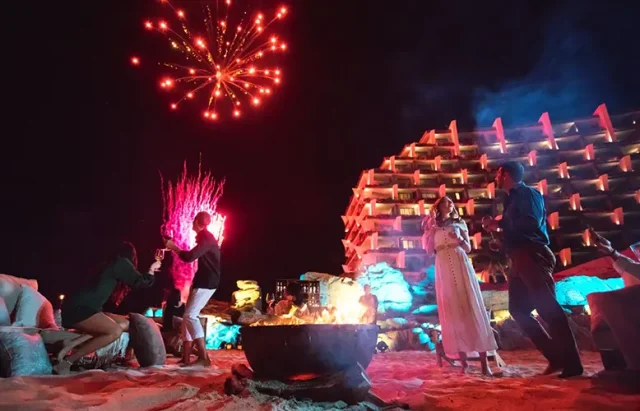 Velas Resorts in Mexico are offering traditional and alternative Thanksgiving dinner menus in addition to savings on kids rates and standout family-friendly entertainment over Thanksgiving. From lavish oceanfront feasts to a spirited pumpkin carving contest with the prize of a return three-night stay, Velas Resorts blend traditional Thanksgiving festivities with Mexican twists.
In Baja California Sur, travelers can celebrate Thanksgiving at Grand Velas Los Cabos on the largest and most impressive rooftop terrace in the destination. Accompanied by live music and fireworks, guests will enjoy a gourmet dinner with panoramic views of the Sea of Cortez. A celebratory fair adds to the excitement with an array of both Mexican and American interactive games. The highlight of the evening is a pumpkin carving competition with a grand prize of a return stay for the design that garners the most Instagram likes. Additionally, guests can expect a thoughtful turn-down service with a Thanksgiving-themed keepsake. Next door, Thanksgiving dinner at sister hotel Mar del Cabo offers a takeover of its rooftop terrace for a family-style menu perfect for sharing with loved ones. As an alternative, dinner at Encanto Restaurant offers the perfect atmosphere facing the Sea of Cortez, accompanied by a soloist with live music.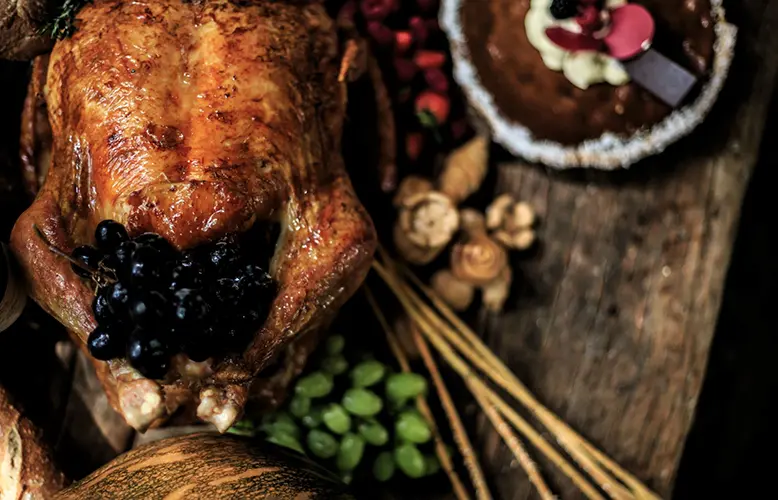 In Puerto Vallarta, Velas Vallarta, Casa Velas, and Grand Velas Riviera Nayarit are also set to impress with their culinary offerings this Thanksgiving. At Velas Vallarta, diners can choose between dishes such as roasted pumpkin risotto, lobster cappuccino soup, roasted turkey, and glazed pork leg. At Casa Velas, Emiliano restaurant will provide a traditional feast, accompanied by a surprise chocolate turkey treat in every suite. The AAA Five Diamond Grand Velas Riviera Nayarit will serve a special dinner offering prime beef cuts and traditional Thanksgiving dishes accompanied by renowned views of the tranquil beach and magenta Pacific sunset.
In Playa del Carmen, the AAA Five Diamond Grand Velas Riviera Maya celebrates Thanksgiving with family discounts where kids (aged 4-12) stay for free and teens (13-15) receive a 50% discount on nightly rates. The resort is offering its signature Adobo Marinated Turkey and Roasted sweet potato with rosemary, garlic, orange and honey from the local Maya Melipona bee in addition to other Mexican twists on traditional American Thanksgiving dishes. SE Spa at Grand Velas Riviera Maya also offers a Xkalim Mayan Gourd Massage. The treatment begins with a traditional Mayan blessing honoring the elements – water, wind, fire and earth. Then, the spa therapist rolls different sizes of calabash gourds across the whole body, massaging every muscle, applying increased pressure to reflexology points, and releasing all tension. The gourds, one of the world's first cultivated plants grown not primarily for food, but for use as containers, collect everything that does not belong by renewing your energy. Before moving from the back, the therapist performs a traditional barrida (sweep) of the body with alcohol on a bouquet of herb-of-grace (or common rue). The therapist continues with the gourd massage on the front of the arms and legs before a massage of the face and head to activate ones' vital energy, called CHI.